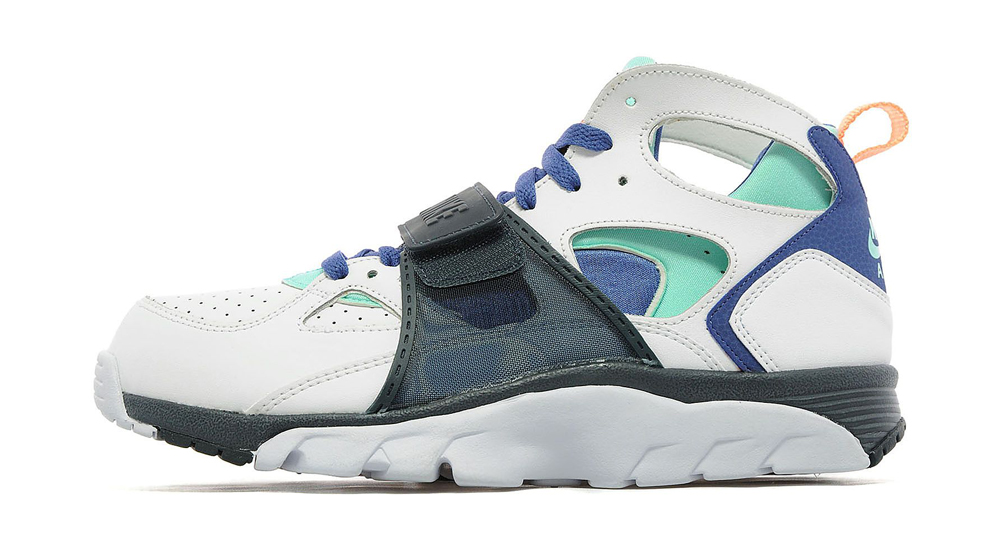 by Brendan Dunne
While the Nike Air Huarache and Huarache Light have been getting the most praise for their retro offerings lately, the Nike Air Trainer Huarache has been quietly doing its thing as well.
Another pair has landed over seas in this charcoal-based release. The shoe is subdued with its colors, and is anchored by a light grey shade on the upper. What color is there sort of gives the shoe a vague "Mowabb" vibe, which isn't a big stretch in terms of theme given the Huarache DNA of that shoe.
This Nike Air Trainer Huarache has arrived first at JD Sports, which has the sneaker in stock in a variety of sizes now.