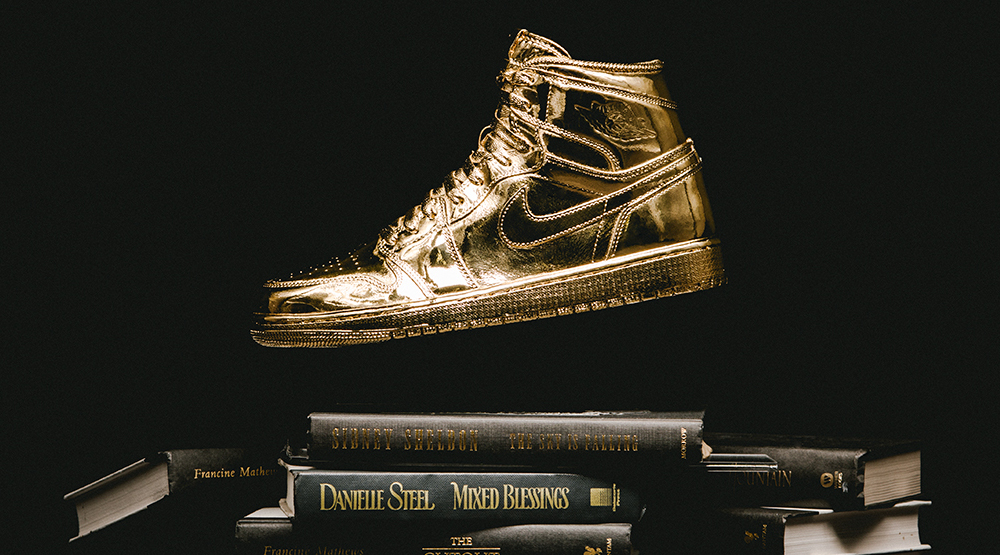 by Brendan Dunne
Gold Air Jordan 1s have been making the rounds recently, and several entertainers have touted gaudy takes on Mike's first silhouette.
Sneaker boutique Wish, in Atlanta, Ga., will allow people a closer look at one of those creations with its upcoming "Higher Learning" event with Matt Senna. The event will feature this cast Air Jordan 1, as well as other retro silhouettes, presumably of the Air Jordan persuasion.
Wish's event featuring these golden Jordans will take place on May 1, more info here.