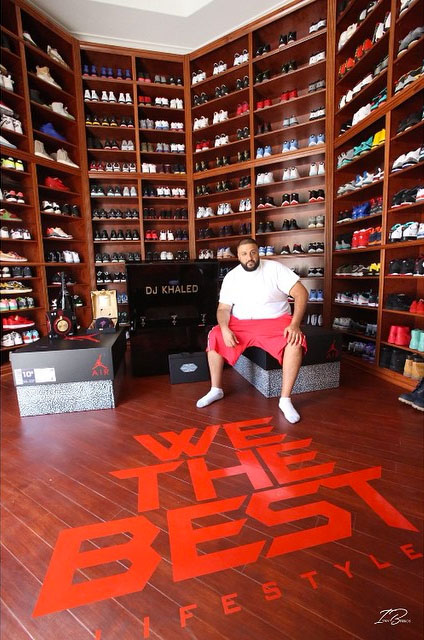 by Brandon Richard
Not known for subtlety, DJ Khaled recently had his sneaker room remodeled — and it's pretty much as epic as anyone would have guessed.
Just about every coveted sneaker from the past few years can be seen lined up on wooden shelves, with Khaled's 'We The Best' logo taking center stage on the floor. He also owns a few custom Air Jordan 3 storage boxes by Woodist Punk.
According to Khaled, the room isn't even done yet. What could he possibly add? Stand by for an update.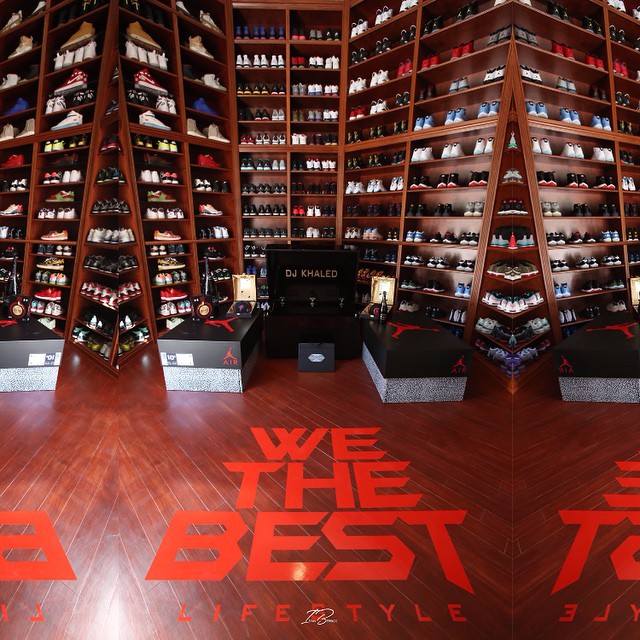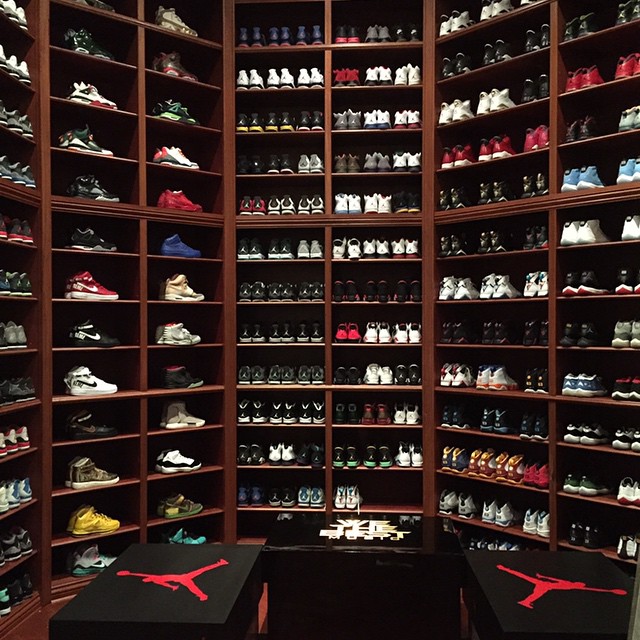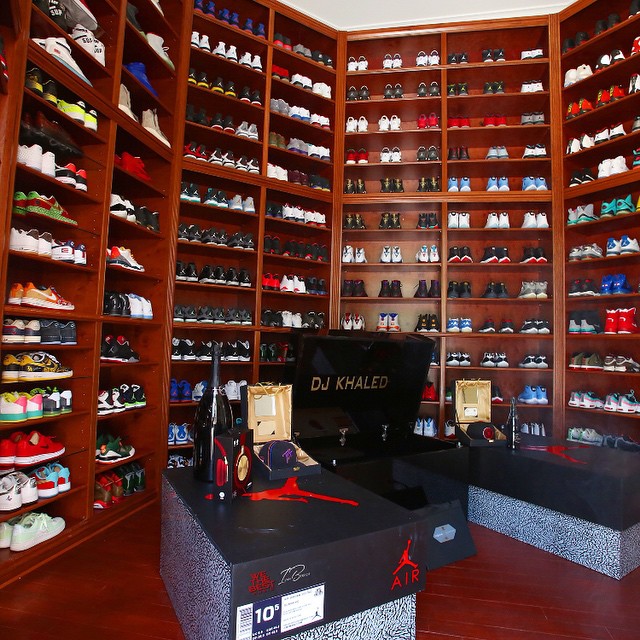 Khaled seen talking to his decorator after the new sneaker room was unveiled.