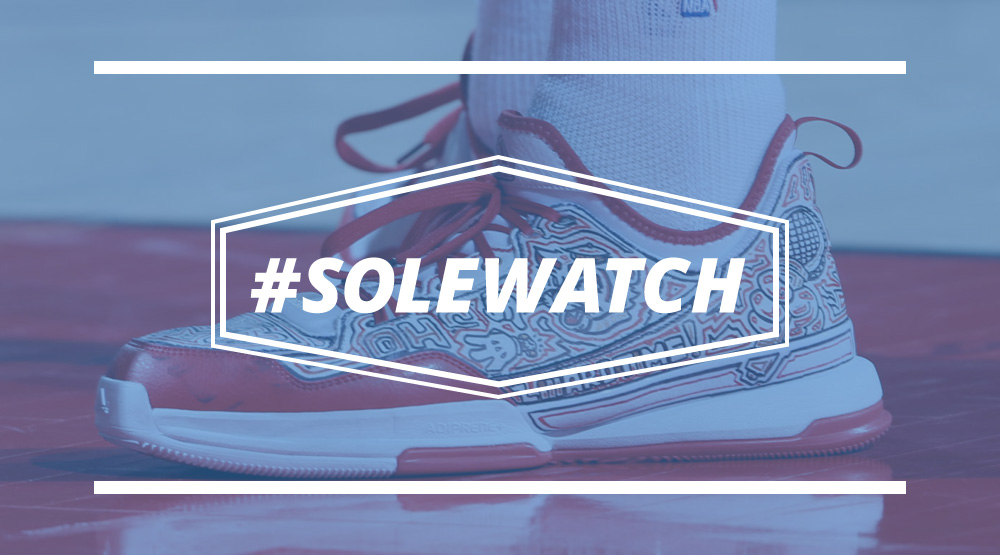 by Zac Dubasik
The first three games their first round matchup against the Grizzlies had been rough for Blazers, but they bounced back in Game 4, led by a strong performance from Damian Lillard. Lillard broke out for 32 points and 7 assists to defeat the shorthanded Grizzlies, who lost Mike Conley to a facial fracture in Game 3. Lillard's performance came while wearing a particularly interesting custom pair of his signature shoe, the adidas D Lillard 1. Not only was the design interesting, but so was the fact that they were customized by a teammate. The shoe's designer shared the info himself following the game:
Check out the customs I did tonight for @Dame_Lillard!!! #D1Lillard #RoloEditions #Lillmatics #RIPCITY #AdidasHoops pic.twitter.com/4zEPeh5NZz

— Robin Lopez (@rolopez42) April 28, 2015
This isn't the first time we've seen Lopez take his artwork to sneakers. Over the last few seasons, we've seen the Blazers' big man customize many pairs of his own kicks. We'll only have to wait a day to see if Lillard sticks with Lopez's designs. Game 5 tips off Wednesday night, back in Memphis, at 9:30 EST.