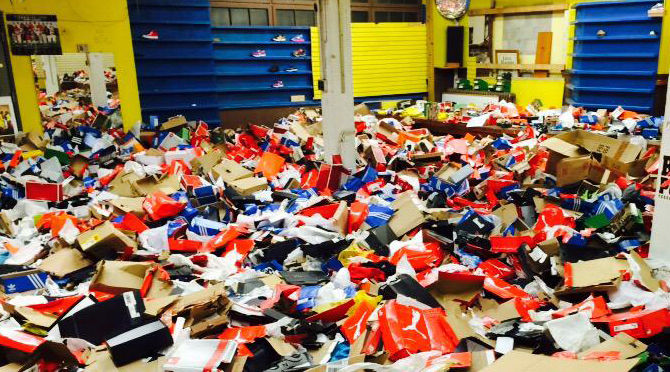 by Brendan Dunne
Several Baltimore sneakers stores were looted during the city's recent riots, which has been devastating to the smaller family-owned shops.
Citizens are already looking to rebuild though. Somebody has set up a GoFundMe page that seeks to raise $50,000 to help Baltimore's SportsMart, which was hit hard during the riots, get its business back together. On the page, the author writes that losses suffered by the store are close to $1 million.
The GoFundMe page has already been updated since it went live on April 28. The updates explain that SportsMart's owners plan to take any money raised and put it back into the community. The page says that owners plan to donate the money to employees who are now without jobs, and to the Southern Baptist Church Senior Center which was burned down in the riots.
Anyone wanting to donate to the SportsMart GoFundMe can do so here.