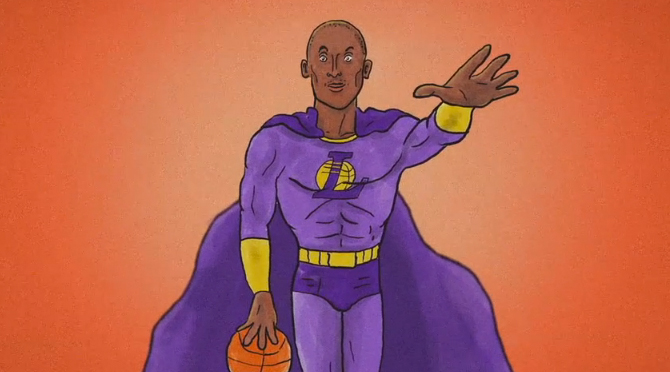 by Brendan Dunne
Lifetime Laker Kobe Bryant apparently has adidas to thank for his long career in Los Angeles.
According to then-adidas consultant Sonny Vaccaro, who spoke on the Kobe Bryant adidas deal in the latest episode of the ESPN 30 for 30 "Sole Man", it was his responsibility to make sure Kobe landed with the Lakers after the 1996 NBA Draft. Adidas was already heavily invested in Kobe, and planned to give him a million dollar per-year sneaker deal right after he graduated from high school.
"Nike and all the pretenders did not want to mess with a high school guy," said Vaccaro, who worked for adidas after being fired by Nike in 1991. "There weren't million dollar contracts given out in the 1990s, and there certainly weren't ones given out to a high school kid."
Vaccaro had brought Kobe out to the Lakers for a workout, and then-Lakers GM Jerry West liked Kobe so much that he quickly shut the workout down in order to better keep Kobe a secret.
From there, Vaccaro was tasked with making sure that Kobe didn't get picked too high in the draft so that the Lakers would have a shot at trading for him. adidas was most afraid of the New Jersey Nets geting Kobe, so Vaccaro spread rumors that Kobe would leave the states to play in Italy were he selected by the Nets. Bryant was eventually selected by the Charlotte Hornets and then traded to the Lakers soon after.
Watch the latest in the ESPN 30 for 30 "Sole Man" series below for more on this bit of sneaker industry lore.