Noticeably absent from this week's #SoleWatch Power Rankings is Nick Young, who's missed the Lakers' last 6 games with a knee injury. While he's recovering, other sneaker stars have an opportunity to make a move for the top.
As one of #SoleWatch's elite sits, another is set to return. This past week, the Los Angeles Clippers signed Nate Robinson to a 10-day contract. Robinson has been out of action since mid-January, when he was bought out after being traded to the Boston Celtics.
Before the return of Kyrptonate, see how the field shapes up below.
10. Markieff Morris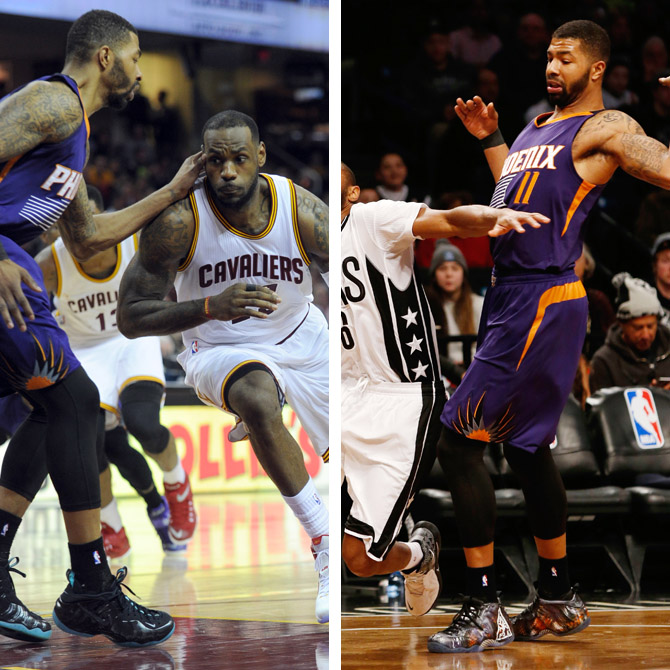 Last Week: 9
Team: Phoenix Suns
Season Stats: 15.2 PPG, 5.9 RPG, 2.2 APG
Sneakers This Week: Custom Nike Air Foamposite One, Nike Air Foamposite Pro 'Dark Obsidian'
9. Dwyane Wade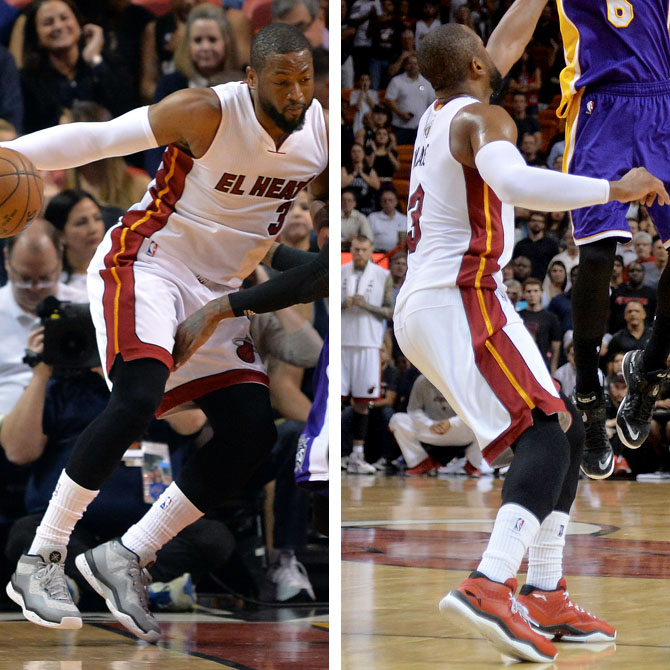 Last Week: Not Ranked
Team: Miami Heat
Season Stats: 20.9 PPG, 3.8 RPG, 5.3 APG
Sneakers This Week: Red/Black-White & 'Cool Grey' Li-Ning Way of Wade 3, Black/White & 'Cool Grey' Li-Ning Wade 808
8. Kyrie Irving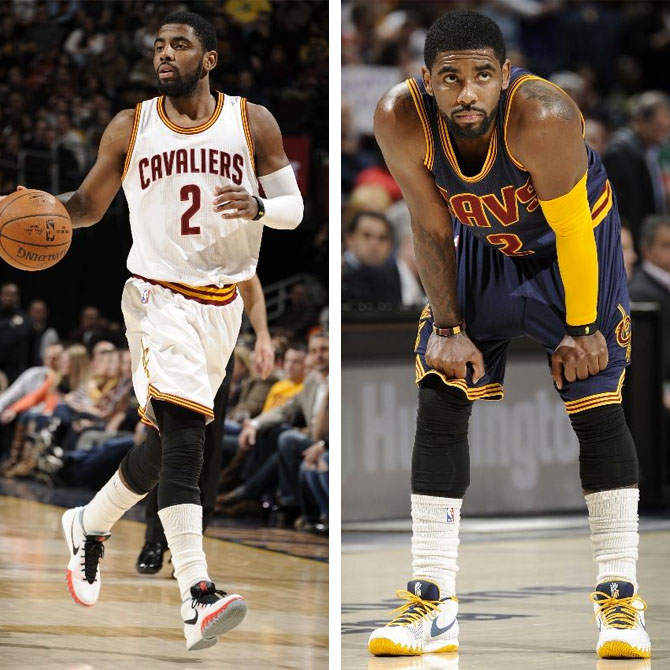 Last Week: Not Ranked
Team: Cleveland Cavaliers
Season Stats: 21.4 PPG, 3.1 RPG, 5.2 APG
Sneakers This Week: White/Black-Red, Black/Red-Yellow & White/Yellow-Blue Nike Kyrie 1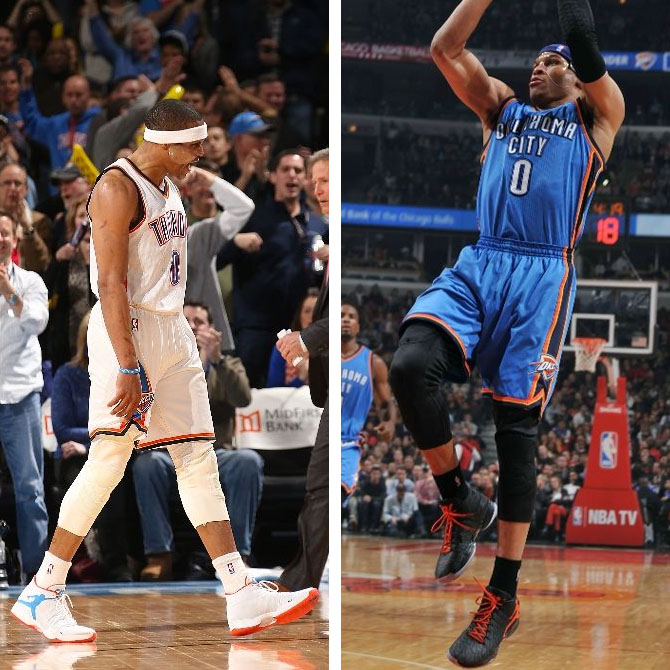 Last Week: Not Ranked
Team: Oklahoma City Thunder
Season Stats: 27.4 PPG, 7.0 RPG, 8.1 APG
Sneakers This Week: 'Team Orange' & 'OKC' Air Jordan XX9 PEs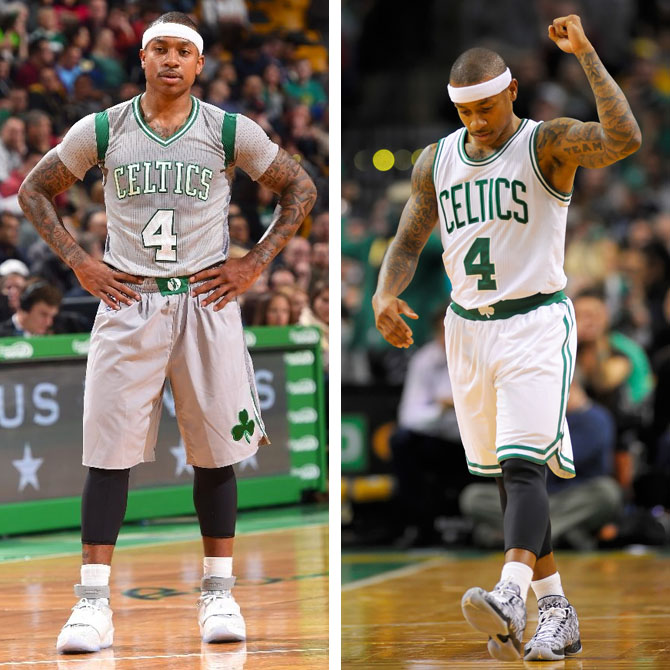 Last Week: Not Ranked
Team: Boston Celtics
Season Stats: 16.1 PPG, 2.4 RPG, 3.9 APG
Sneakers This Week: Air Jordan 20 Retro 'Anniversary,' Air Jordan XX9 'Black' & 'BHM'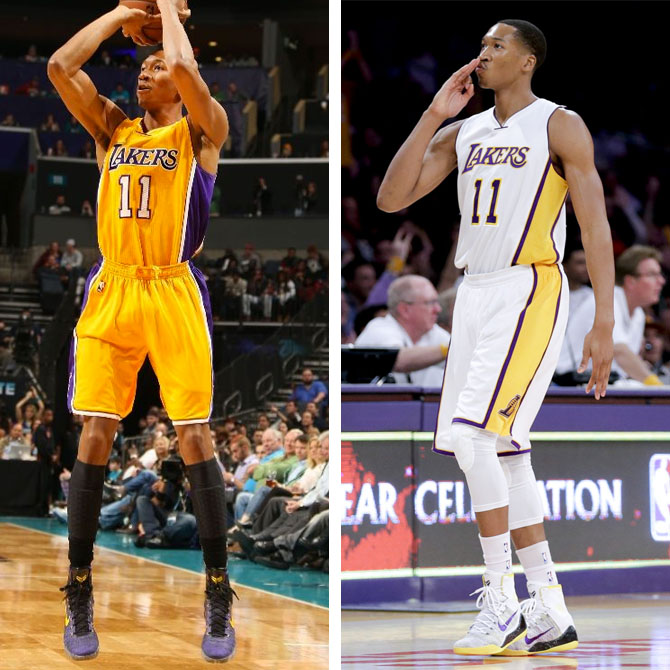 Last Week: 9
Team: Los Angeles Lakers
Season Stats: 9.6 PPG, 3.8 RPG, 1.7 APG
Sneakers This Week: Purple/Black-Yellow & White/Black-Purple-Yellow Nike Kobe 9 Elite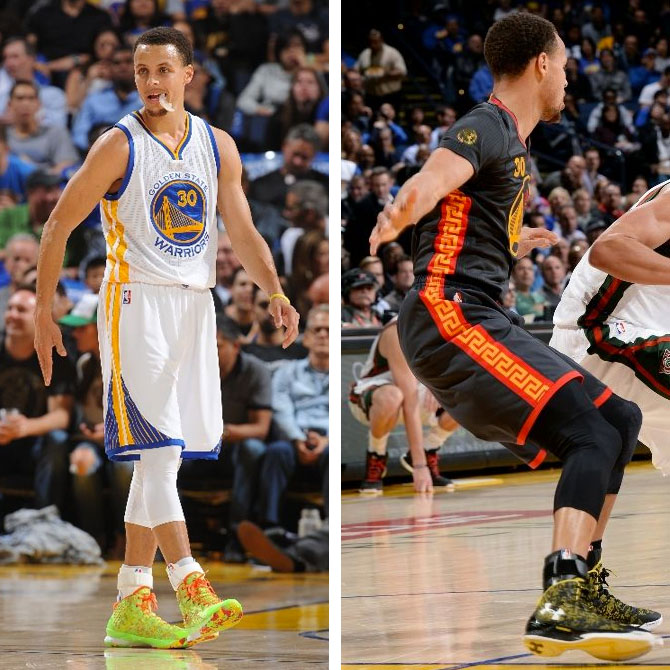 Last Week: 10
Team: Golden State Warriors
Season Stats: 23.8 PPG, 4.4 RPG, 7.8 APG
Sneakers This Week: 'Candy Reign,' 'Reveal,' 'BHM' & 'CNY' Under Armour Curry One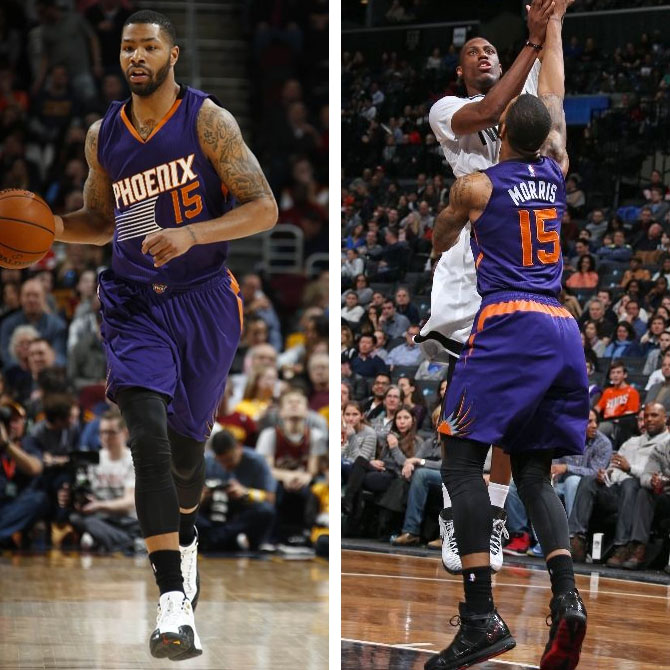 Last Week: 4
Team: Phoenix Suns
Season Stats: 10.3 PPG, 4.1 RPG, 1.4 APG
Sneakers This Week: Air Jordan 12 Retro 'Taxi,' Nike Zoom LeBron 3, Black/Purple Nike LeBron 12, Black/Black Nike LeBron 12
2. LeBron James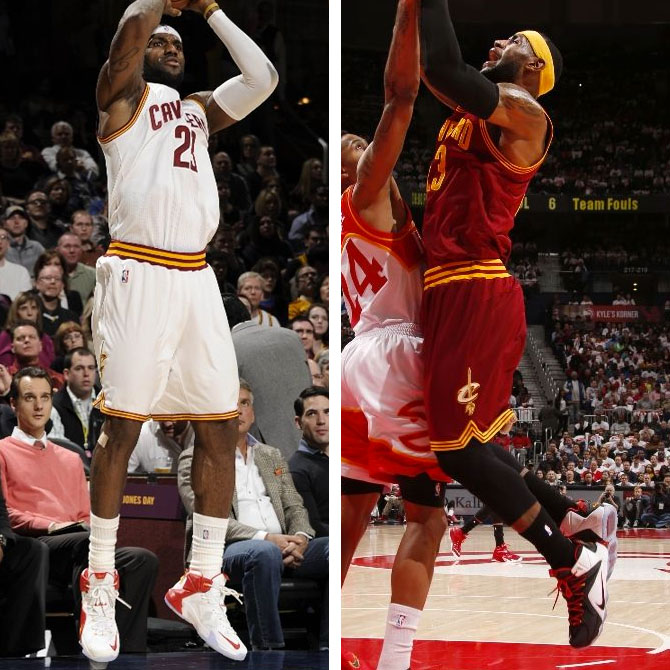 Last Week: 3
Team: Cleveland Cavaliers
Season Stats: 26.1 PPG, 5.7 RPG, 7.3 APG
Sneakers This Week: White/Red-Yellow, Black/Yellow-Red, Black/White-Red, White/Navy-Red-Yellow, Navy/Red-Yellow & 'Court Vision' Nike LeBron 12
1. PJ Tucker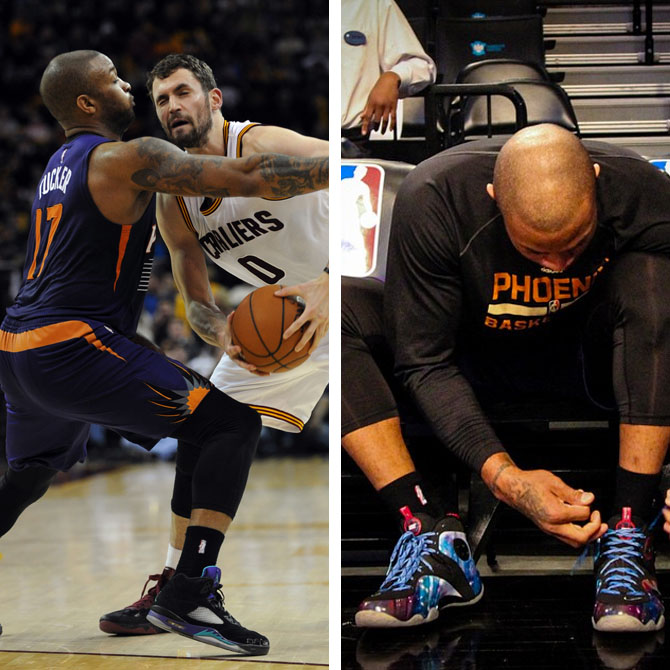 Last Week: 1
Team: Phoenix Suns
Season Stats: 8.8 PPG, 6.3 RPG, 1.5 APG
Sneakers This Week: Air Jordan 5 Retro 'Grape,' Nike Zoom Rookie 'Galaxy,' Nike Kyrie 1 'Away' iD, Nike Kyrie 1 'All-Star'