by Brandon Richard
Scott Renus' Instagram bio reads, "Always looking to buy vintage Nikes," and it's an accurate representation of the jaw-dropping relics displayed on his feed. Flawless Air Jordans from three decades ago, Bo Jackson trainers with the original fan cards, and '80s high-tops in vintage packaging are just a few of the things found on the page.
Scroll through for a trip down memory lane and be sure to follow @ScottRenus on instagram.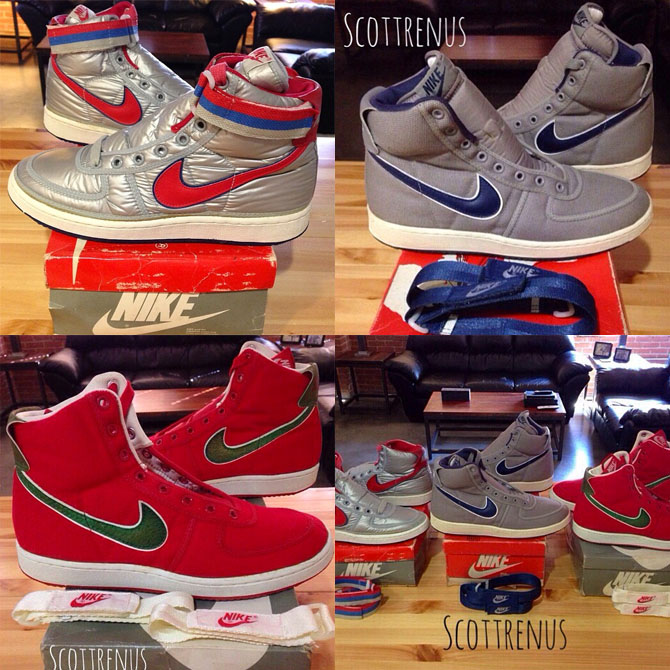 The retro is fine, but this is what a Vandal High should look like.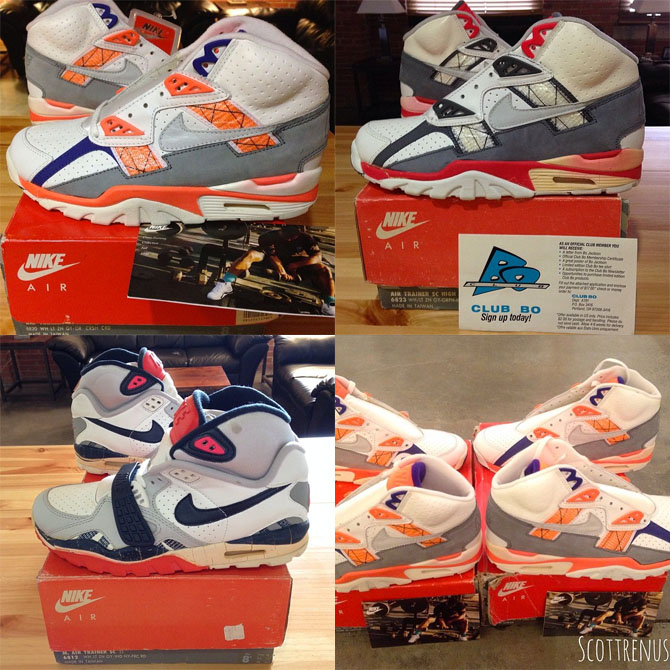 Nothing says vintage Nike quite like original Bo Jackson trainers. If the kicks weren't cool enough, Scott even has the Bo Jackson Fan Club sign-up cards.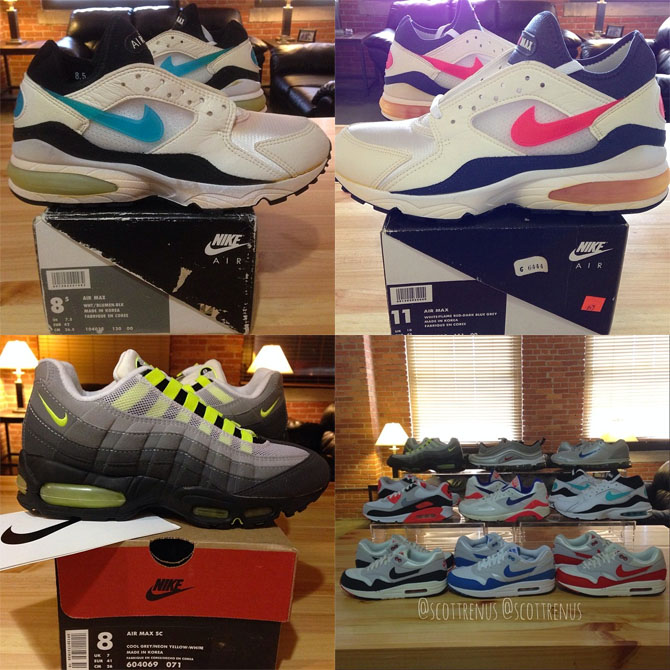 Air Max Day is approaching, and these models are a big part of the reason that it's now an annual event.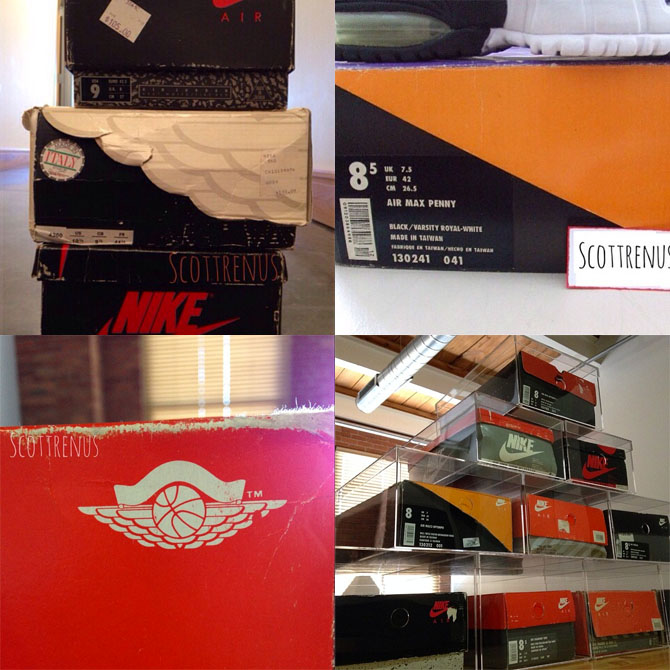 Real sneakerheads care about the box. Scott Renus is a real sneakerhead.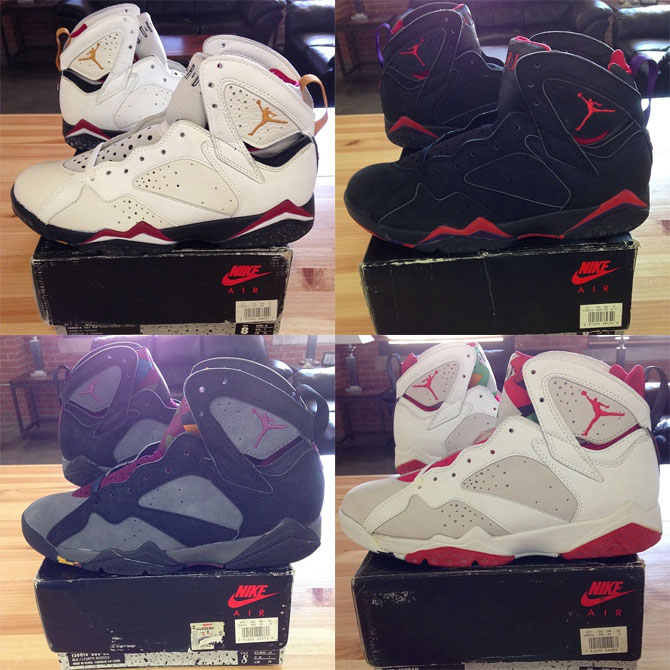 The Air Jordan 7 is celebrating its 23rd Anniversary this year, and at least two of these 1992 releases are confirmed for a 2015 retro.
5. The Evolution of Nike Basketball Technology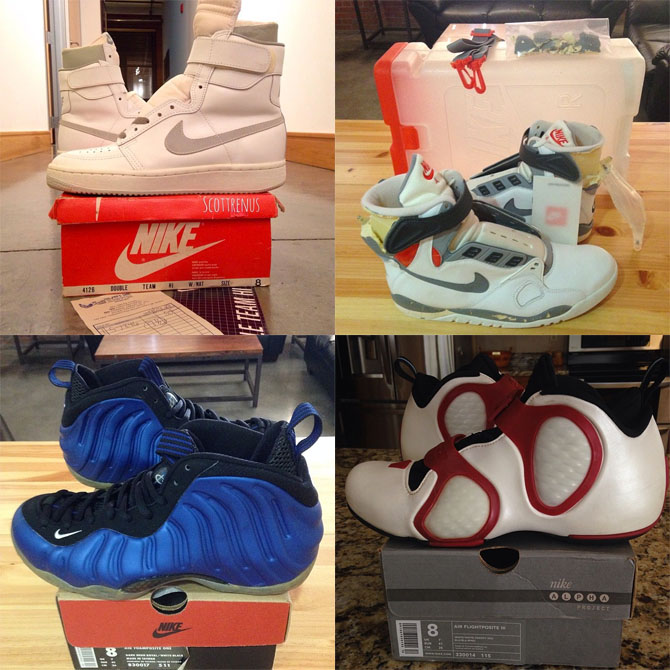 The great thing about a timeline of vintage sneakers is that it displays the progression of technology. A lot changed between the Double Team Hi in 1984 and Flightposite III in 2001.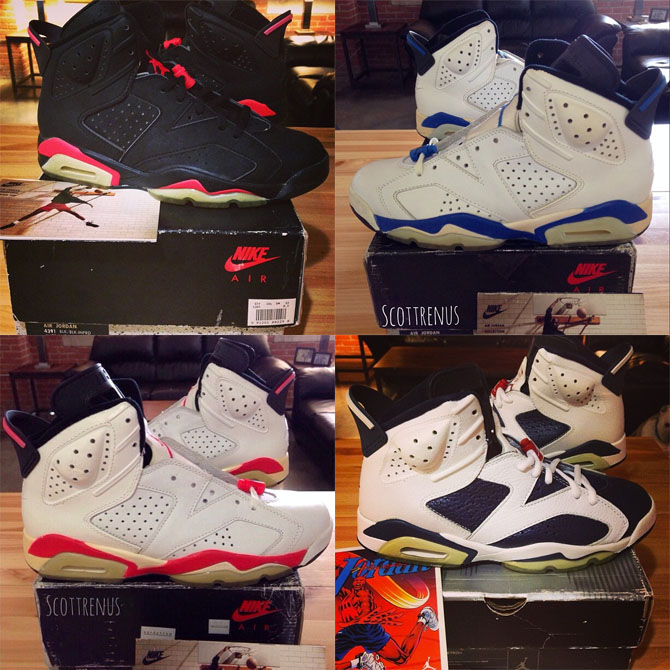 There were great Air Jordans before the 6, but the 6 is when it became the signature line of a champion. Seeing these vintage pairs takes us back to the day when MJ and the Bulls rose to the top of the basketball world.
It's hard to believe that the Air Jordan 11 will turn 20 later this year. These pairs from the 95-96 run look just as good today as they did back then.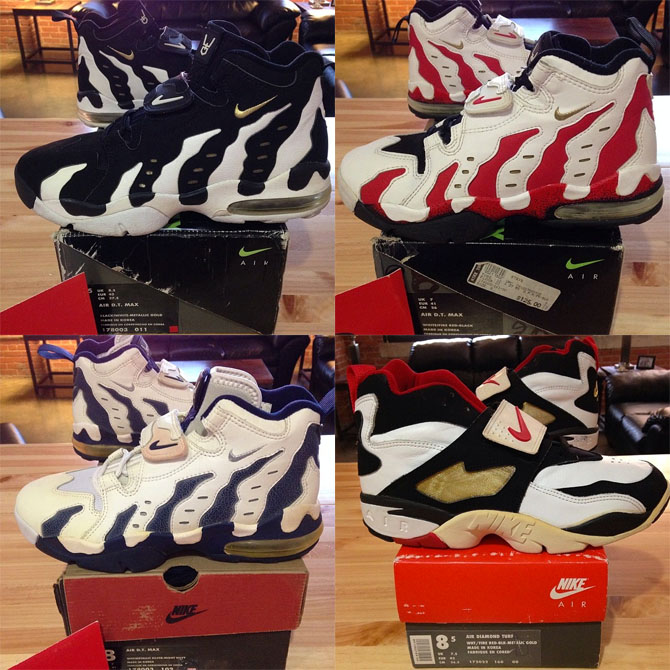 'Neon' Deion Sanders had one of the flashiest personalities of the '90s, and a signature sneaker line to match. Here are a few original pairs featured in Scott's collection.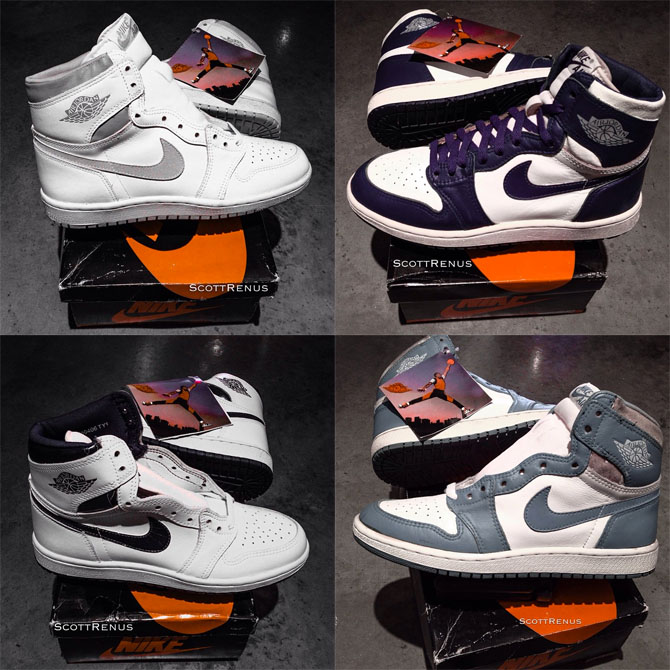 The best thing found on Scott's Instagram page is his stash of mint condition OG Air Jordan 1s. He owns the usual suspects ('Bred,' Royal,' 'Bulls'), but also unicorn pairs like the 'Kentucky' blues and White/Grey High.