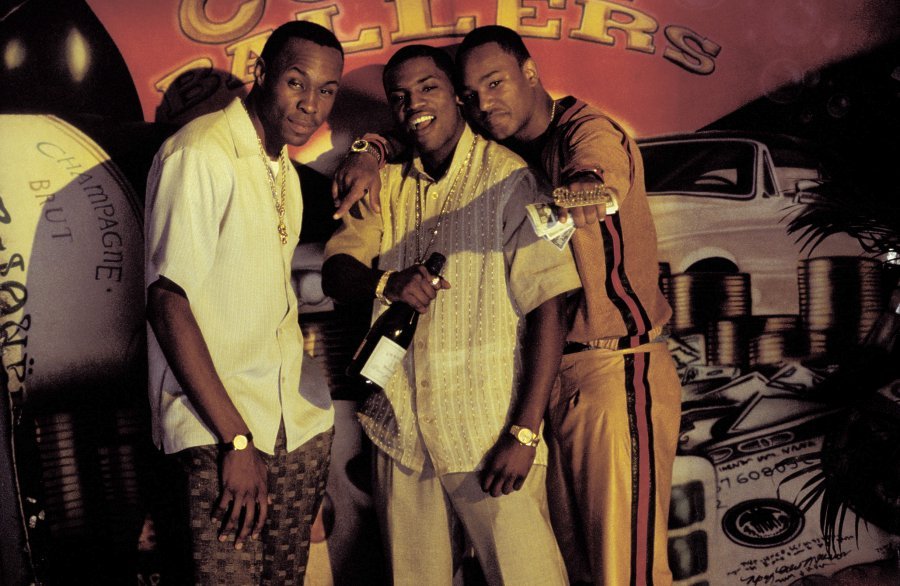 by Angel Diaz
In 2012, Jeff Staple made a list for Complex that shared, in his opinion, the 50 most influential people in sneaker history. Sneaker connoisseur DJ Clark Kent disagreed with some of it, but one take stuck out to me. In the midst of all the people he felt Jeff left out, Clark asked about the hustlers. I wonder the same thing whenever sneaker influencers are discussed. Growing up in the hood, drug dealers were just as much an inspiration as astronauts, teachers, doctors, lawyers, etc. Sad but true. I was one of those kids. I looked up to the block huggers just as much as I looked up to TV lawyer Uncle Phil and TV doctor Cliff Huxtable.
The same can be said about your favorite rappers. Most of them either grew up in the hood or in the suburbs emulating the flashiest money makers they came across during their day-to-day lives. The hustlers had the cash, the girls, the jewelry, the threads, the cars, the slang. When you're young and poor, you gravitate towards the glitz and glamour. It's like riding on the school bus and picking out the flyest whips with your friends like: "That Lexus is gonna be mine one day." And the same can be said for the sneakers.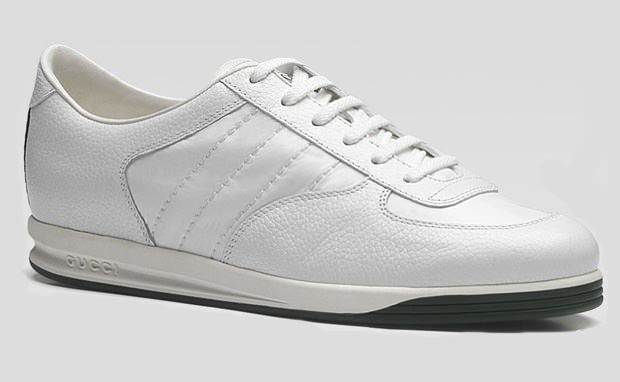 The most famous "drug dealer" sneaker is the Gucci Tennis '84, a model Jigga bit with the Reebok S. Carters. They came with a luxury brand name, matching price tag, and were immediately recognizable. They're the Air Jordan IIIs of corner boy steps.
Those, combined with some of Dapper Dan's best Gucci flips, were popular during the '80s. Another OG model that block huggers fucked with was the Bally Competition, which Doug E. Fresh rocked on the cover of his debut album Oh My God! Similar to the Guccis, they were a sneaker that let everyone know how much you'd spent.
Doug and Get Fresh Crew were fresh indeed with those Fila track suits, another corner staple, especially on the East Coast. Fila was another brand trapstars liked to floss in. The Fila Tennis lows and the Fila FX-100s were favorites in my neighborhood. I remember the weekend after my uncle bought me black on white FX-100s for my birthday, a mall escalator ate the front of my sole. Coming up, I was only able to purchase two pairs of sneakers a year: one for gym class and the other for everyday use. Sometimes I would have to make the tough decision of either buying a video game or the latest pair of Jordans. I'm pretty sure that's why I find it hard to control myself when it comes to buying kicks I wanted when I was younger. It all goes back to those days in my old Paterson, N.J. neighborhood.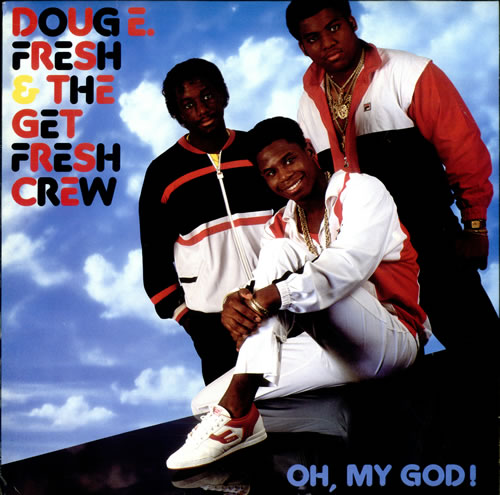 I recently purchased the Nike Air Flares for what has to be the millionth time. I had them when they originally dropped in '94, and have copped them each time they were retroed. I remember first seeing a neighborhood dealer wearing them and immediately fell in love with its silhouette and black/white color scheme. I'd seen them on a dealer before I saw them on Andre Agassi. Only later did I put two and two together while watching one of his matches like: "Oh shit, [redacted] was wearin' the new Agassis."
The hustlers were innovators because they created their own 'fits, from head to toe. No stylist, no team of personal buyers scouring boutiques and department stores for them. Some straight leg jeans, a Champion crew with a cuban link elegantly laid over it, and some fresh kicks, boom: clean as fuck. I peeped many a sneaker and boot on hustlers before I saw them on an athlete, entertainer, etc. I get that not everyone grew up in that environment, but if you consider rappers to be influential in sneaker culture, the block huggers must be acknowledged too. Where you think me (sidebar: I'm not influencer), Run DMC, and Jigga got their whole style from?
Angel Diaz is a staff writer for Complex and you can follow him on Twitter here.