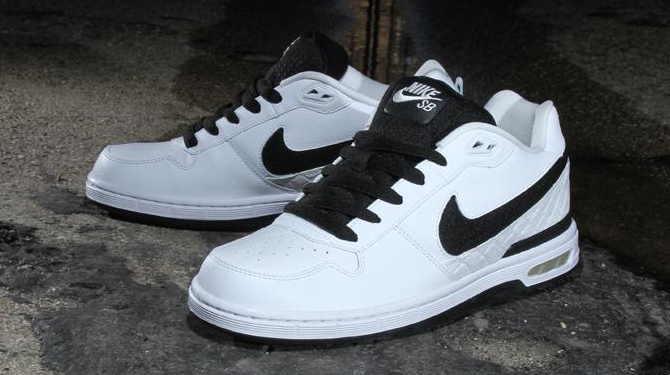 by Brendan Dunne
Nike SB will be bringing back the P-Rod Zoom Air Low, the first ever P-Rod signature model, this week in celebration of the silo's tenth anniversary.
The colorway marking the sneaker's return is an original one from 2005, so it's possible that P-Rod fanatics still have a pair in their archive. Nike isn't prone to pulling models from its skate catalog for retro treatment in the same way that it is with its basketball catalog, but maybe this pair is a sign of more to come in that realm.
This anniversary edition of the Paul Rodriguez's first-ever Nike shoe will release at spots like Premier this Saturday.