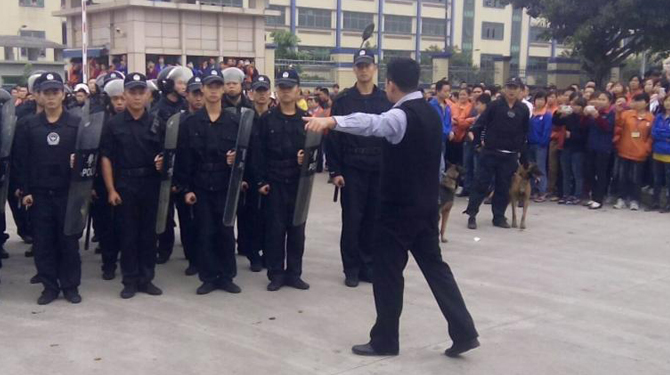 by Brendan Dunne
Workers at the Stella Shoe Co. factory in China, which makes shoes for Nike, Timberland, Kenneth Cole, and others, went on strike this week over a government-mandated housing allowance.
Some 5,000 employees of the company are demanding back-pay in the form of this allowance from their employer. IB Times reports that these allowances typically range between 5 percent and 20 percent of a worker's monthly wages.
Workers involved in the strike claim that they've been attacked by dogs and hit by cars during their attempts to block the front of the factory.
While these workers do make Nike shoes, they aren't Nike employees. Rather, the factories that they are employed by are contracted out by Nike for production. As of the end of its 2013 fiscal year, Nike contracts just over 1 million people to makes its products across 785 factories globally. Per Nike's figures, 60 percent of those workers are in the "North Asia" region, which includes China.