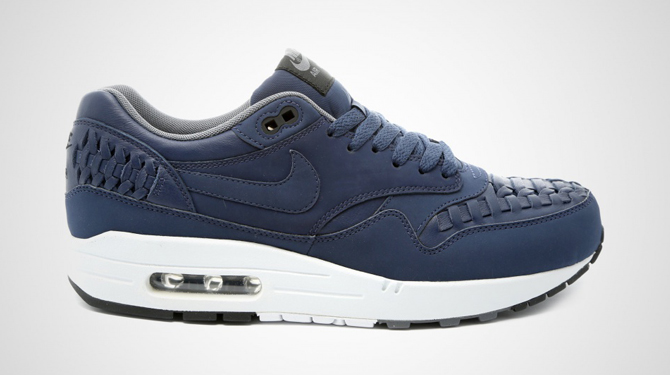 by Brendan Dunne
Will the Nike Air Max 1 Flyknit ever become a reality?
There were renderings of a hybrid sneaker in that vein floating around a couple years back, but for the time being it doesn't look like Nike has any plans there. Woven Nike Air Max 1s on the other hand, are very much going down. Two more styles will be added to that category in the form of these pairs, which avoid fully woven uppers and use the look only for the toebox and heel areas. The woven approach to Air Max 1s isn't entirely new–Nike has been down this road plenty of times during the shoe's long retro lifetime.
This Nike Air Max 1 Woven styles can be purchased from 43 Einhalb in Germany.