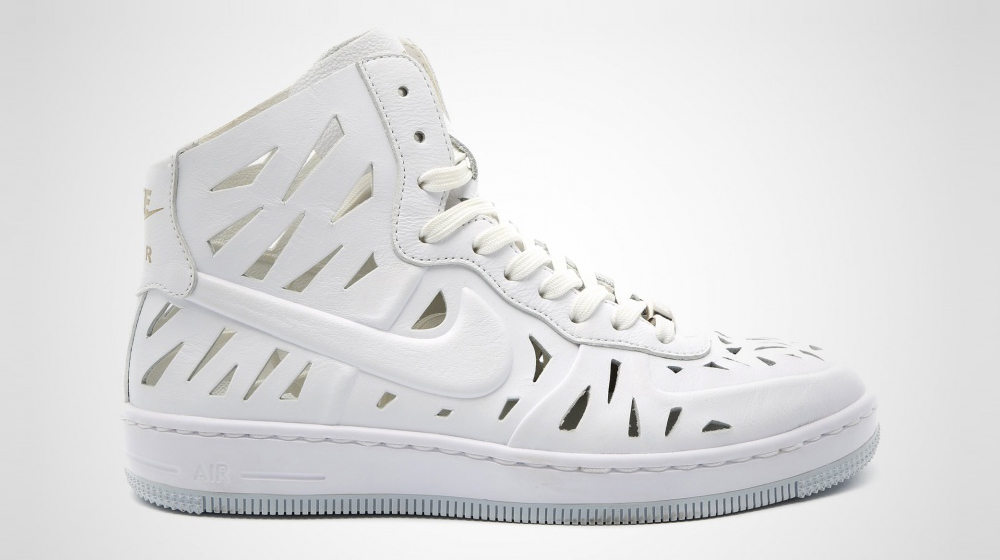 by Brendan Dunne
Nike Air Force 1 remixes as of late have focused on remaking the soles of the sneakers with the more contemporary Lunar platform.
This one leaves the sole mostly the same, but has its way with the standard upper on the shoe. The sneaker gets fully ventilated via a ton of triangular cutouts that have the shoe looking like the Nike Gladiator designs. These two pairs are women's releases, and it's unlikely that Nike will bring this same treatment over to its men's range for this hoops shoe. While the cut-outs will no doubt upset plenty traditionalists, at the very least this approach should make the shoe lighter.
The Nike Air Force 1 Ultra Modern women's styles shown here will release at 43 Einhalb in April.