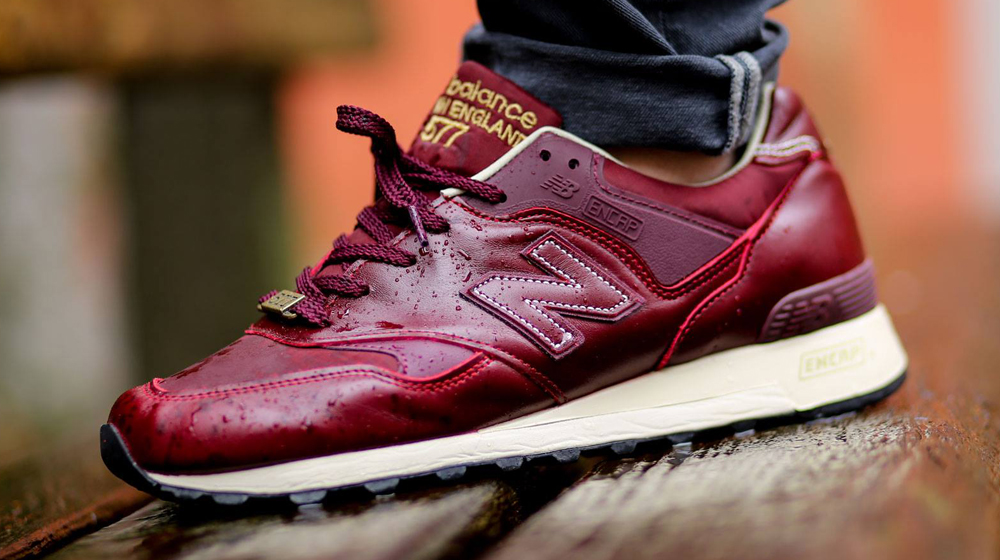 by Brendan Dunne
The past couple of New Balance 577 releases have been distinctly British affairs.
There was the Cricket-inspired set, and then there was the white entry from the "Flying the Flag" collection. Showing up without any of those connections is this new pair, which dons a deep red leather that makes it more weather-ready than standard suede pairs. While it lacks a bigger British theme, the shoe still pledges its allegiance in the form of the Union Jack logo on back.
This New Balance 577 style is already available from Titolo.