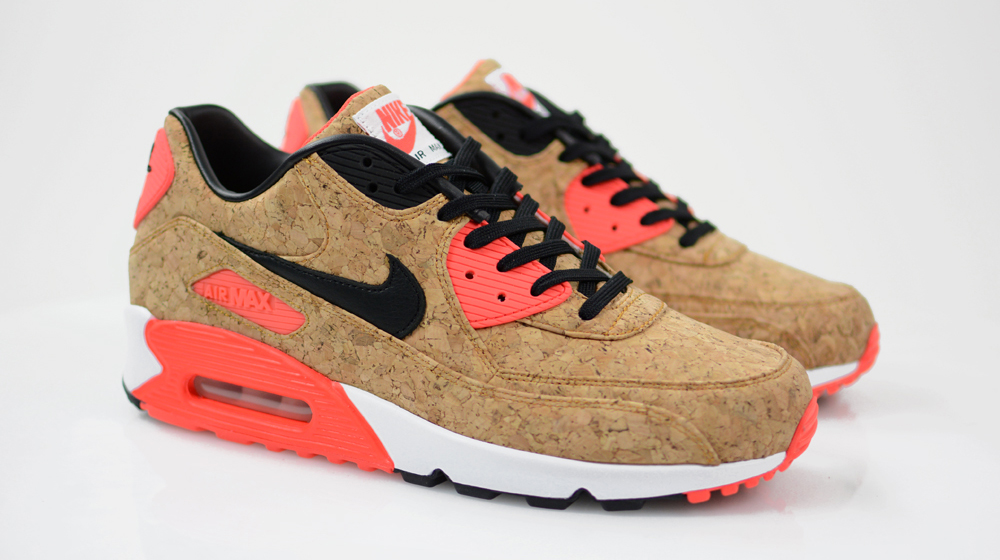 by Brendan Dunne
The Nike Air Max 90 "Infrared Cork" release date is March 30, 2015.
The sneaker will be launching at European retailers then, but info on a U.S. arrival is still slim. Signs were pointing to an Air Max Day launch for this pair, but its release date seems to have shifted like so many other Nike releases as of late. Also on the way are other riffs on the classic "Infrared" look for this Air Max, including a velvet and a snakeskin one.
Hanon is one of the shops that will be releasing this special Nike Air Max 90 next week.