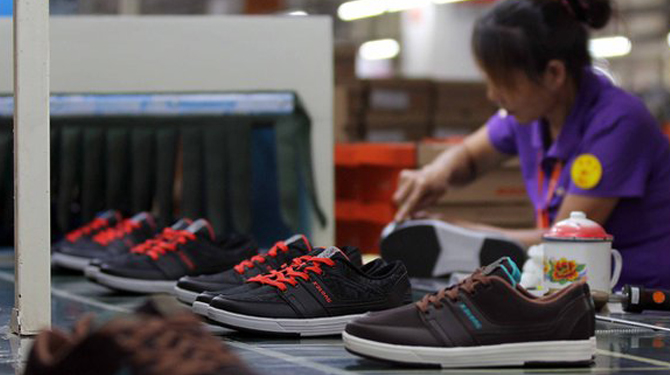 by Brendan Dunne
Another sneaker-related labor dispute has erupted in China, affecting the business of both adidas and Nike.
The Oregonian reports that the strike, which started Tuesday, involves some 2,000 employees of Yue Yuen Industrial Holdings Ltd., which makes sneakers for companies like adidas and Nike.
According to George Liu, a spokesman for the factory, the strike was the result of "personnel adjustments" undertaken by Yue Yuen Industrial Holdings Ltd.
This isn't the first time that Yue Yuen workers have gone on strike–last year, over 1,000 employees stopped production over social security payments and salary disputes. That strike cost Yue Yuen $27 million in direct costs.