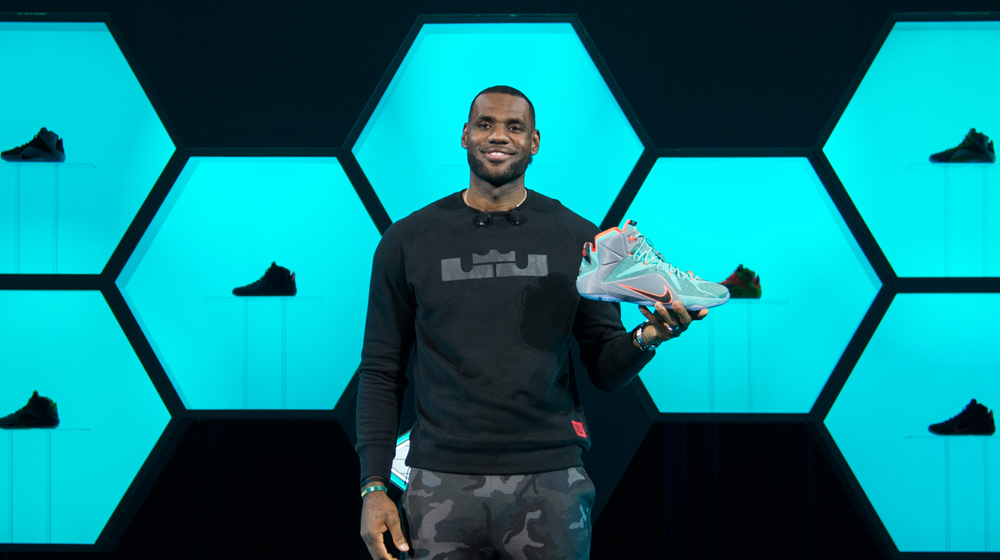 by Brendan Dunne
LeBron James sold more sneakers than any other active NBA player last year, bringing in $340 million worth of sales via his Nike LeBron line. In a distant second place is Kevin Durant, who had $195 million in sales last year. The athletes only take home a small portion of the money from these sales–LeBron, for example, is estimated to make around $20 million from Nike per year.
The best selling signature basketball shoes, as broken down by Forbes, is an expectedly Nike-heavy list. adidas' three entries among the top eight come via Derrick Rose at #5 with $32 million, John Wall at #7 with $8 million, and Dwight Howard in #8 with $1.5 million.
These figures are all dwarfed by the yearly sales of Michael Jordan, whose Jordan Brand brought in $2.6 billion last year and saw a 17 percent increase over the prior year.
The breakdown of the best selling basketball sneakers by athlete in the past year:
LeBron James: $340 million (Nike)
Kevin Durant: $195 million (Nike)
Kobe Bryant: $105 million (Nike)
Chris Paul: $32 million (Nike/Jordan)
Derrick Rose: $32 million (Adidas)
Carmelo Anthony: $30 million (Nike/Jordan)
John Wall: $8 million (Adidas)
Dwight Howard: $1.5 million (Adidas)
Kyrie Irving: $7 million (Nike). Shoe released in Dec.
Damian Lillard: $1.8 million (Adidas). Shoe released in Jan.