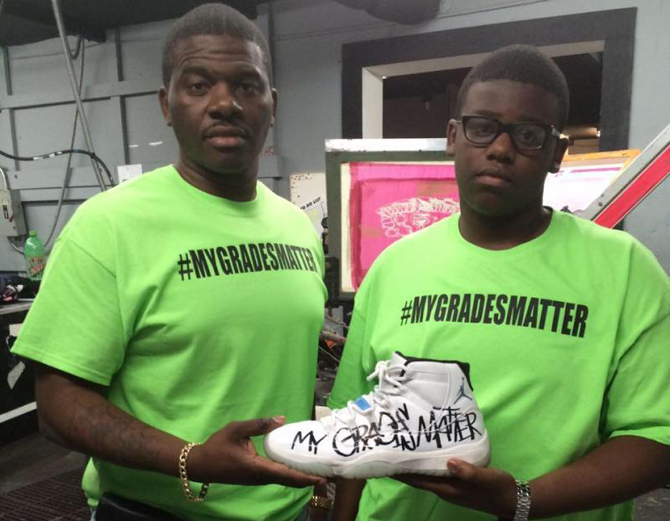 by Brendan Dunne
"His grades matter, not the shoe."
That's the message that Kurin Keys was trying to get across by having "My Grades Matter" scribbled in permanent marker on his son's pair "Legend Blue" Jordan 11s.
Apparently, Keys' son brought home a report card with grades that weren't up to par. The father decided to help him refocus on his academic pursuits by ruining his sneakers, and planting on them on a message that will hopefully help his son remember what's really important in life.
If his face in the above photo is any indication, Keys's son wasn't thrilled about the makeover that his Jordan 11s got.