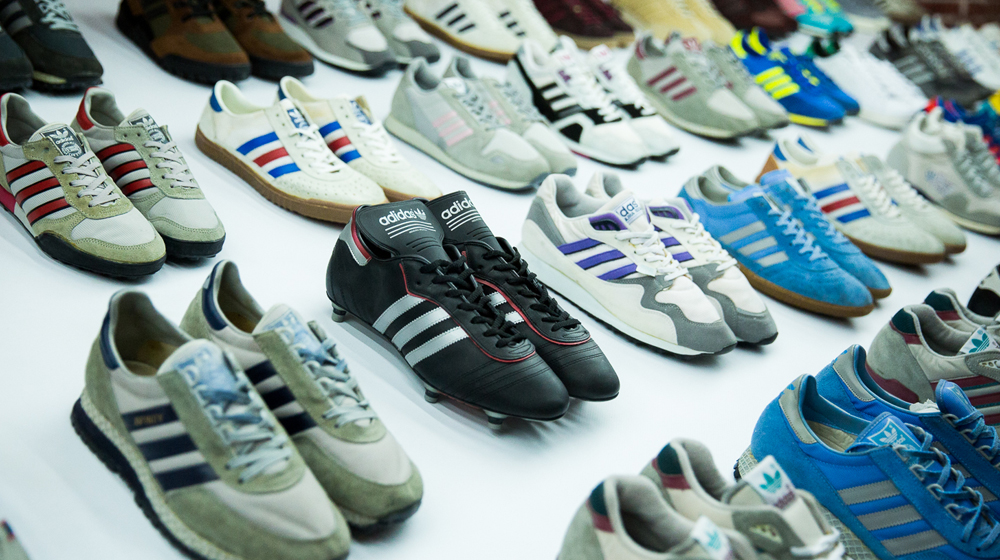 by Brendan Dunne
Rarities from Gary Aspden's adidas Spezial collection were on display over the weekend in Moscow, Russia, which played host to the pairs and their admirers from the Euro sneaker scene.
Russian youths have an affinity for English style and the associated terrace culture, so it makes sense that the Spezial sneakers migrated there for this latest exhibit. Included amongst gems like USSR-made adidas and recent hype releases like the Oi Polloi Ardwick was the entirety of the just released adidas Spezial capsule for Spring/Summer 2015.
Particularly interesting was the inclusion of the adidas Yeezy–this display is likely the first time that the shoe appears as part of a historical exhibition. This adidas Spezial exhibit is on display at Boyarskiye Palaty STD in Moscow till March 9.