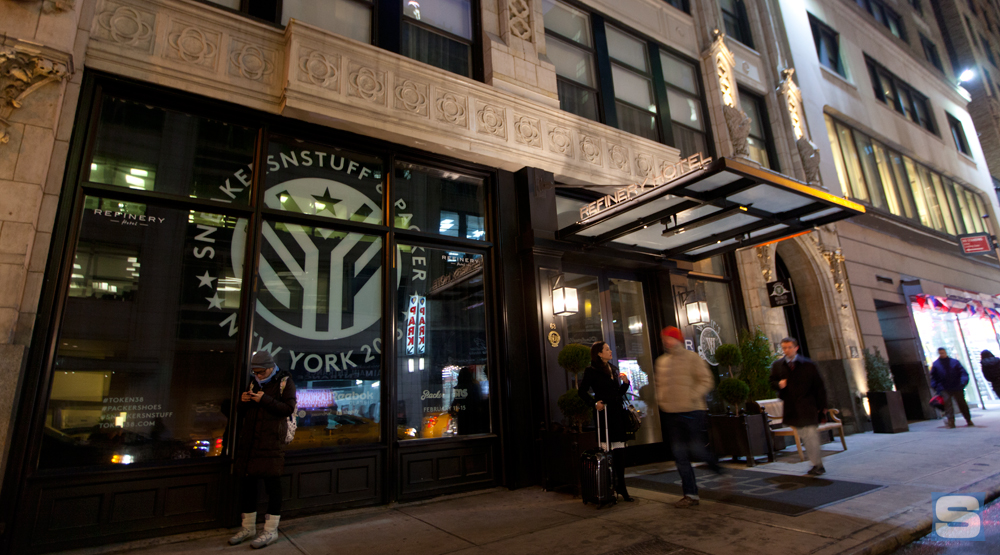 by Brendan Dunne
Images by Andy Hur
"We're not the biggest game in town, but we're the realest," said Mike Packer while addressing the friends and family that had gathered to celebrate the Token 38 project, a pop-up created by Packer Shoes and Sneakersnstuff exclusively for the host city of this year's NBA All-Star Game–NYC.
As much as All-Star Weekend is full of huge sneaker happenings, those events are very much helmed by the big brands with large budgets, extravagant build outs, and exclusive events.
Token 38 is the antithesis of that. Packer Shoes and the Sneakersnstuff co-founders, Erik Fagerlind and Peter Jansson, go way back before blogs, online sneaker sales, and endless collaborations. Their Token 38 space will feature exclusive Reebok launches, complementary apparel, and special guest appearances from Shaq, Shawn Kemp, Allen Iverson, and Dominique Wilkins.
Sole Collector sat down with the heads of both sneaker shops to talk about the journey that would eventually lead to Token 38.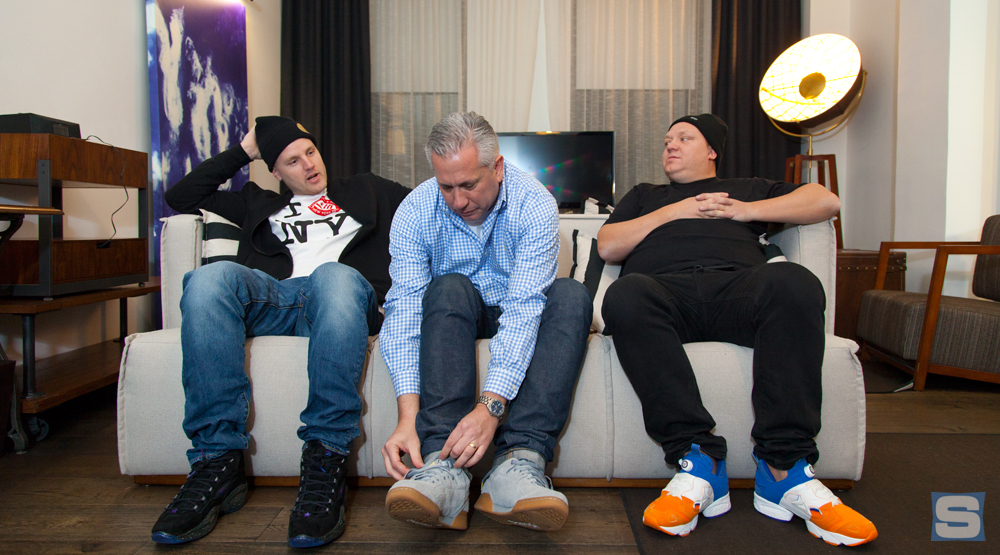 When did Packer Shoes and Sneakersnstuff first cross paths?
Mike Packer: It was in January 2004. It was when two guys just came walking through the door [of my store] asking for some vintage stuff. Back then when people did that it was like, either they really knew what they were talking about or they were looking to make a quick buck on eBay. I don't even remember this but apparently we locked the door, because there was some kid in there?
Erik Fagerlind: Exactly
Peter Jansson: I remember Adam Leaventon told me about you. You know, Air Rev.
MP: Back then what really happened was, this was before blogs, this was before anything was big. I'd known Adam before that and that night before we opened it was literally–it really was a sprint to get everything done. That night before we opened in Teaneck we literally had 500 pairs of vintage shoes on the floor all spread out because we were figuring out what we were going to put on display. Adam took a couple of pictures and he probably left at midnight.
That's when Niketalk was like The Bible. That was when you had real people on Niketalk and in general that was all anybody looked at. He wrote [on Niketalk] this missive about the store and we didn't know he was going to do it. He just posted pictures of all these shoes all over the place and it just sort of got out there, all over the place. Next thing you knew we had people just coming for stuff. That sort of thing just trickles down and you have people trolling for stuff, and I think what we did was just put a lot of stuff in the back and just saved it.
PJ: I think that was one of Adam's last posts but he told me about you way before that. He didn't want to tell me because he said he didn't want to kill the golden goose. Basically what he did was he posted and told the whole story about Packer and the whole hundred year tradition and said "go there," basically. That was his last post on Niketalk.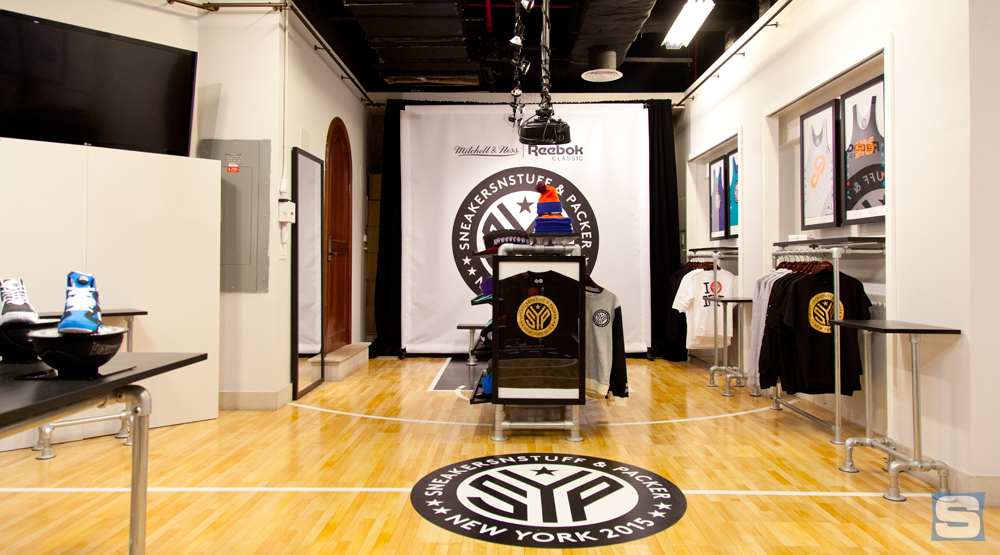 How long have you all been talking about working together? What has the relationship been like leading up to this?
EF: The Reebok Pump 20 was probably the starting point. Over the years we were fortunate enough to be a part of that group of stores that the brand looked upon to be the group of stores that actually meant something. That's very flattering. When Reebok was celebrating the 20th anniversary of the Pump they brought the best 20 stores, in their opinion, to Canton, to Reebok headquarters. We had met Mike at the store over the years but we hadn't talked that much.
MP: I think it was just by email. It was probably more of me trying to get the Europe exclusives runners and stuff. I will say this, it will take a lot for anything to surpass from a company level what the Pump 20 was. It was on that whole vibe where, for three days, you would have people in a room who really cared. There was one outlier that would put stuff up on the blogs or whatever. It was really a great group of people. I don't think I had really even seen you guys at trade shows before that.
EF: Out of that group of people you connect with a certain few. Everybody else is cool but you connect with a few guys and Mike was one of those guys that we bonded with. We came up with this idea that we should have an exchange program, a foreign exchange program. The idea was to just to share tricks of the trade in different parts of the world.
MP: The ability to work with people in an objective manner never goes away. If you look at those stores from the Pump 20, I think probably 50 percent or more of those stores are not around anymore. All of us went through that time, all of us went through a recession. I think the stores that came out of that came out in a better place and had the ability to, thankfully, do what we're doing now.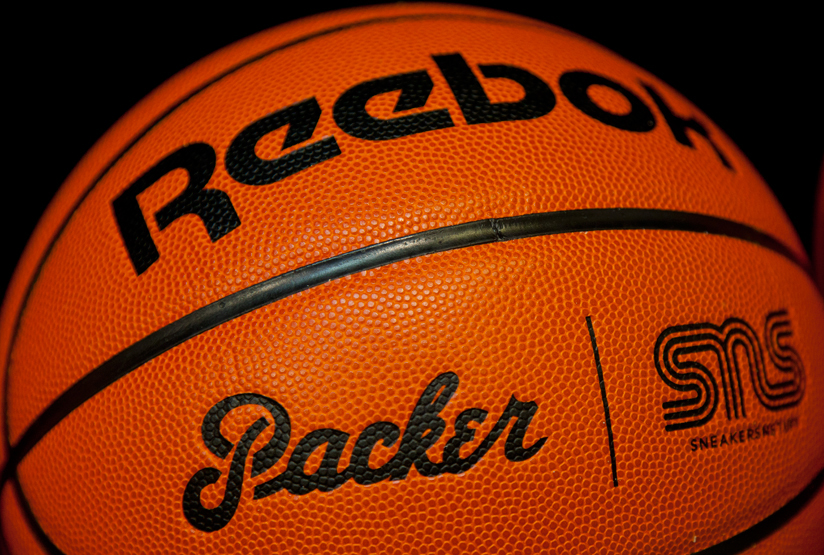 A lot of stuff is throwing it up against the wall and wishing we could do it. You have to have companies that are willing to take that chance.
Was it hard to get those companies like Reebok on board? It's pretty monumental to have seven collab sneakers launching like this.
MP: We sat down a year ago in Vegas at the trade show and this was something that we talked about the night before. When we sat down and pitched it to Ryan Cross and Dave Ting at Reebok, nothing is ever easy. I think when we came to them and said we want to do seven SKUs, it was a bit of a challenge. But where there's a will there is a way to get stuff done. It was a lot of work. There were restrictions as far as materials, but we pushed the envelope and thankfully it all came about and everything else fell into place.
In the same trade show we sat with Mitchell and Ness also and they saw the vision of it. Jason Markk came about a little quicker. The Stance stuff, they've been great to work with. We switched over to Shopify after our servers crashed and we oversold our first Iverson that we did. We oversold by so many that we really had to find a solution and Shopify has been great. Getting them in the mix of all this and them understanding this part of the business has been great. It puts a whole different spin on it.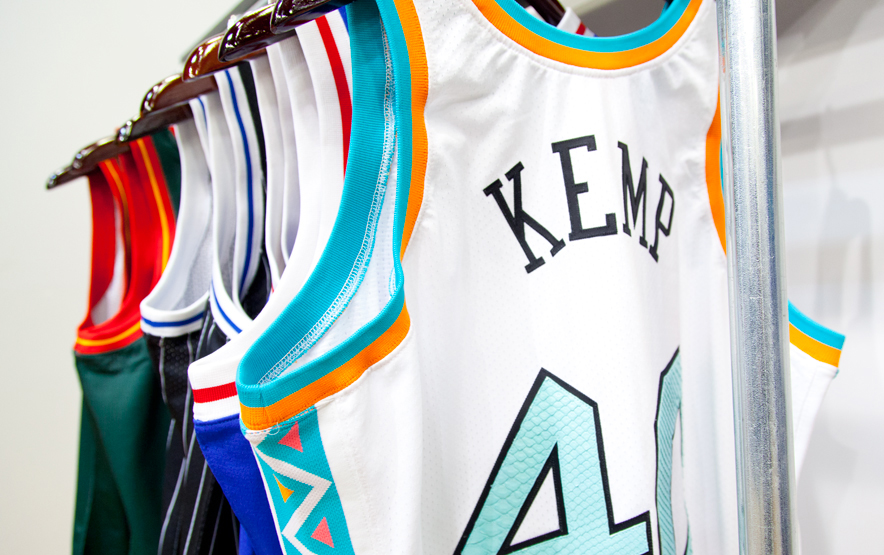 Why the decision to launch everything in-store only? That seems like a deliberate attempt to bring it back to the "good old days."
MP: Exactly. But what we did as far as numbers, you want to do something to where it's special yet it's still substantial. In dealing with companies now the days of doing 24-pair runs, 36-pair runs are gone. Economically you can't do it. Stores really can't survive on that. To me the days of regional exclusives, or the days when you were really doing something to hunt for something, are gone.
EF: All these releases online today, when it's a hot release it's almost like a lottery. If you have 1,000 pairs online it's gone like that, and you get 15,000 people not being able to buy it. This way we want to be able to leverage it and see how we can actually serve the people that can show up.
MP: To me this is how I grew up, so it's refreshing to actually be able to sell stuff in the store. It's refreshing to interact with customers and not just see numbers.
PJ: Before Erik and I were Sneakersnstuff we were just store clerks. We were kids on the floor. For the first 10 years at Sneakersnstuff I didn't want to do back office stuff, I wanted to be in the store. That's where I feel most at home. But then, this thing called the Internet came along.
The current state of Reebok's basketball line means that they don't have a presence at all otherwise for All-Star. Did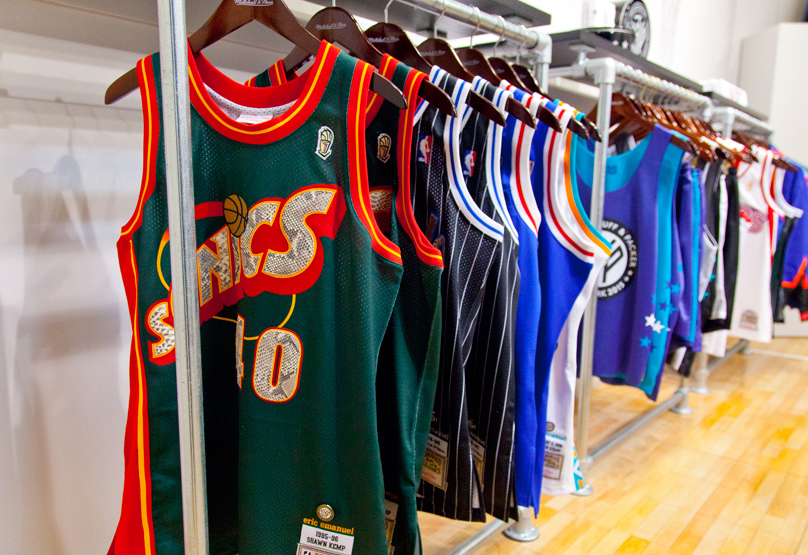 that put extra pressure on you?
MP: No, not really. And that's not an ego thing. What we really try to convey is that this really is a labor of love and I hope it comes across to everybody.
EF: That's what we like about Mike too. He thinks the same way we do. We usually don't think business first, we think from a different perspective. We think passionately about it, we think product-wise about it. Our hearts came into this trying to do something better and bigger than anything we have done before.
MP: The Excel spreadsheets really came last. We know we have good product, we know we have good partners, and thankfully we have good visibility in the space that we have. Them bringing staff over from Sweden and working with our guys, it's just cool shit.
EF: That's the whole point, is to try and do something we haven't done before.
MP: The one question companies had was: Aren't you competing retailers? But we're not.
PJ: We're independent retailers and there are only a few of us out there anymore. It doesn't feel like that many.
You don't feel like competitors?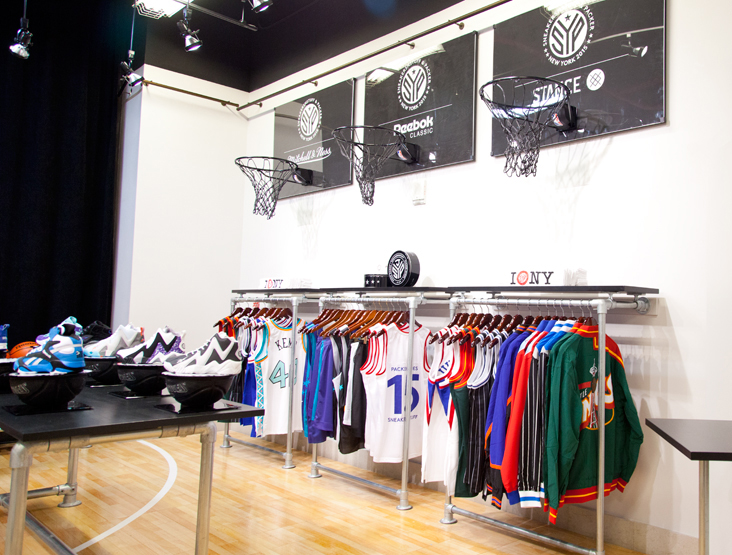 PJ: These giants are so big, so we're still underdogs.
EF: You could claim that we're competitors, but we've got a lot more to gain through working together. There's room for both of us. In my opinion, the independent retailers we like and have a relationship with, I don't like to look upon them as competitors. I'd rather pitch us all together in a group and work to be the alternative to Foot Locker or JD Sports, be the alternative to those massive companies. One by one I don't think we can compete, but if you put us all together, then we actually mean something.
MP: At the end of the day it's about product and putting that product together with people you trust amd that look at the market the same way you do.
The Token 38 store at 63 W 38th St opens at 10 am on Feb. 11. All the info for the Token 38 sneaker releases, special appearances, and apparel products can be found here.