by Brandon Richard
We know the Nike Kobe 10 will launch in February and we even have an idea of what it looks like. What's unclear is exactly how many colorways will release and the stories behind each. While we wait, catalog photos have surfaced detailing the inspiration for four upcoming colorways.
The Kobe 10 'Silk Road,' which mixes red, gold and orange, is this season's China shoe and reinforces Nike's commitment to connecting the west and east.
Kobe's famous 40-foot high dive following Achilles surgery tells the story behind the '5AM Flight' colorway. The pool caps are included in the description, along with the quote, "If I can run, I can jump. If I can jump, I can fly."
'Green Vino' is simple. Bryant likes to compare himself to a fine wine, which only gets better with age. This appears to be the green and volt colorway releasing in February.
Lastly, there's 'Blackout,' an homage to Bryant's tireless work ethic. "When I'm really feeling it, I work out until I blackout."
Images of these upcoming colorways have yet to leak, but should do so as we approach next month's launch.
UPDATE 2/10: Leaked images of the colorways described here via Mister Friendly on NT.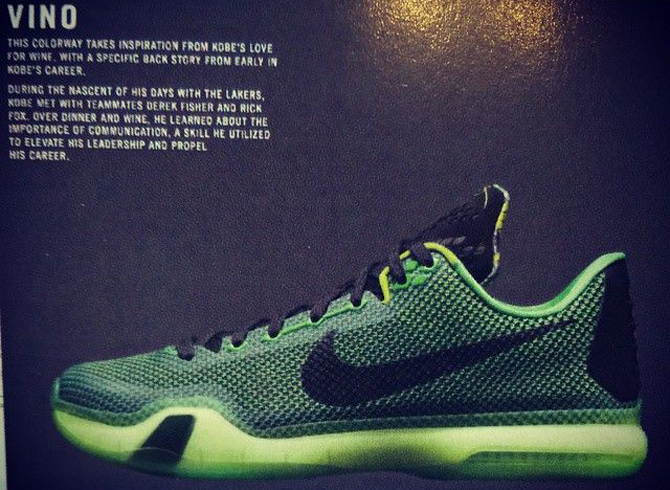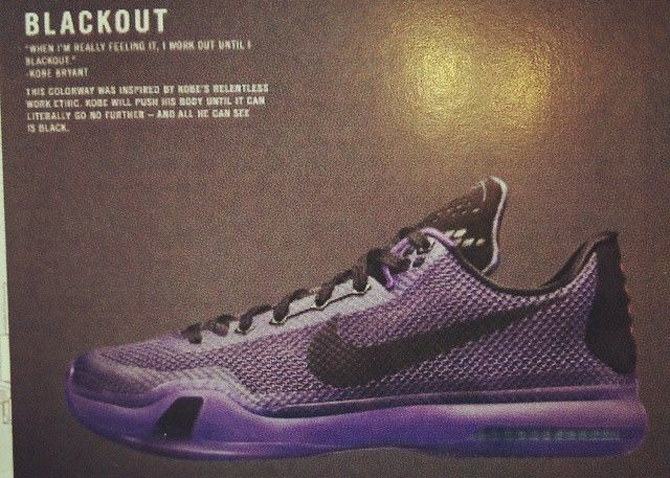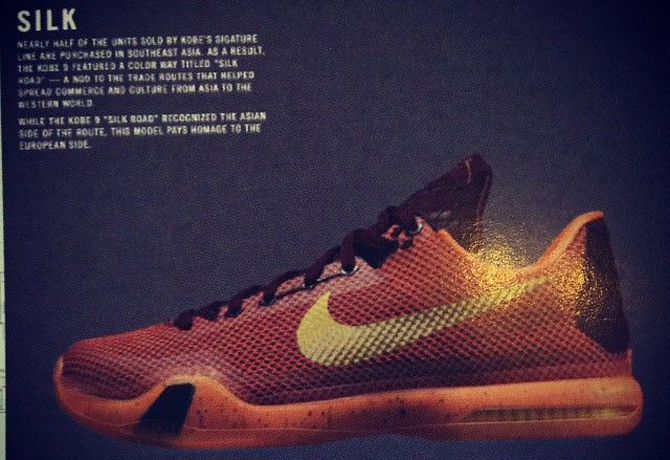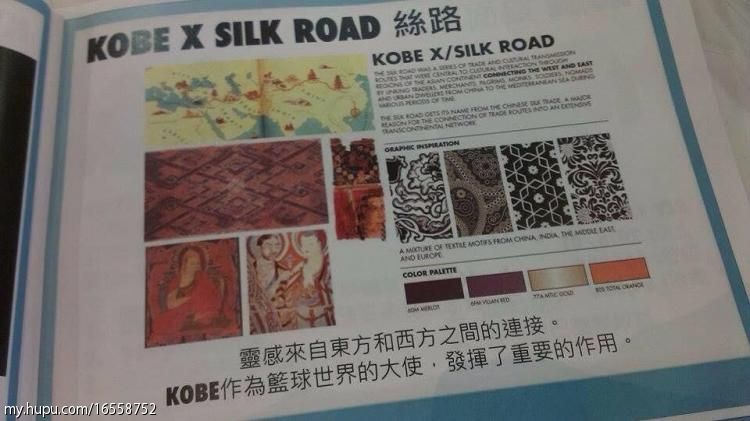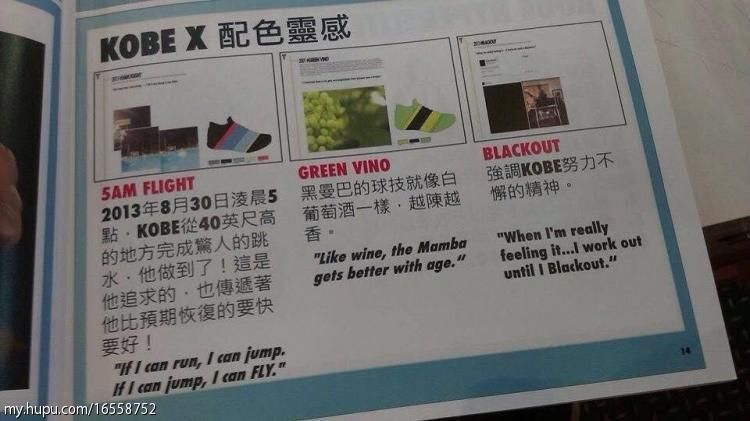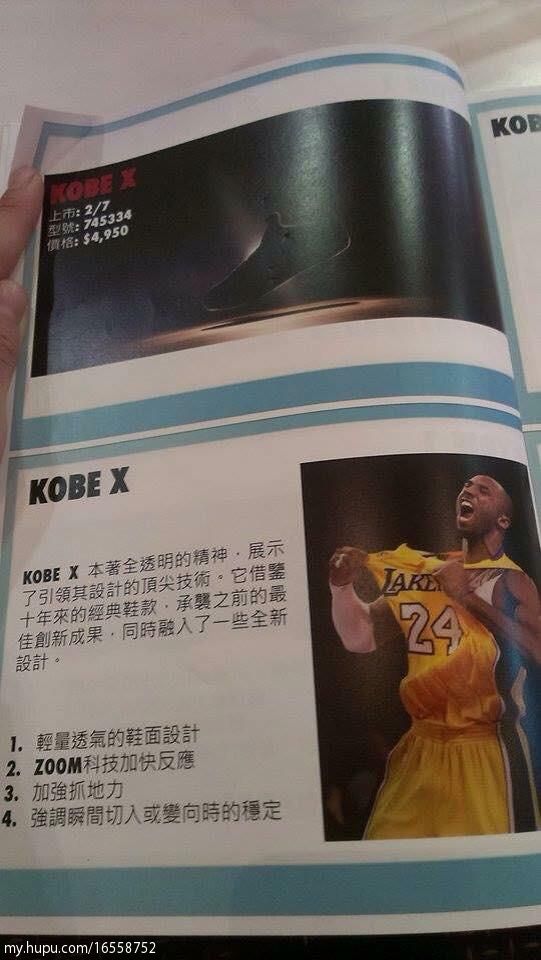 images via anton33