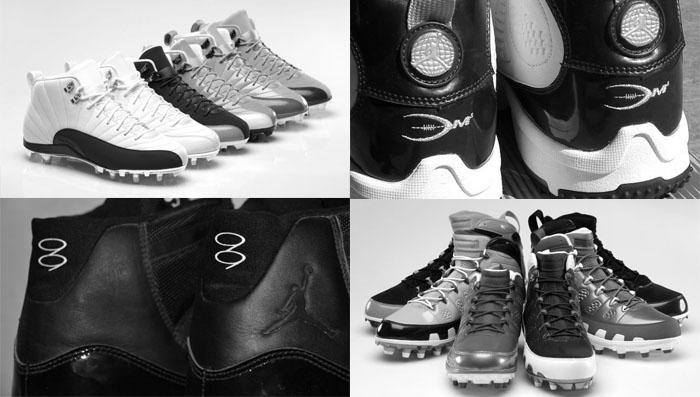 words // Brandon Richard
Tomorrow, the Seattle Seahawks and New England Patriots will kick off Super Bowl XLIX at University of Phoenix Stadium. Starting at safety for Seattle will be Earl Thomas, four-time Pro Bowler and a member of Team Jordan. As we mentioned earlier this week, Thomas will be playing in a special make-up of the Air Jordan 7, similar to the Air Jordan 6 he wore in Super Bowl XLVIII.
Air Jordans have had a strong presence on NFL fields since the early 2000s. With the brand established in basketball, Jordan extended its influential reach by crossing over to other sports. Athletes like future Hall of Famer Randy Moss were added to the roster and dazzled in some of the best cleated footwear we've ever seen.
From Moss and Prime Time to T.O. and Donovan to Dez and Crabtree, several of the game's greats have made their biggest plays in Air Jordans. To celebrate Super Bowl XLIX, we're counting down the 60 best Air Jordan Player Exclusives ever made for NFL players, both cleated and turf-ready. Scroll through and let us know which pairs you think stand out the most.
60. Earl Thomas - Air Jordan 6 'Super Bowl' (2014)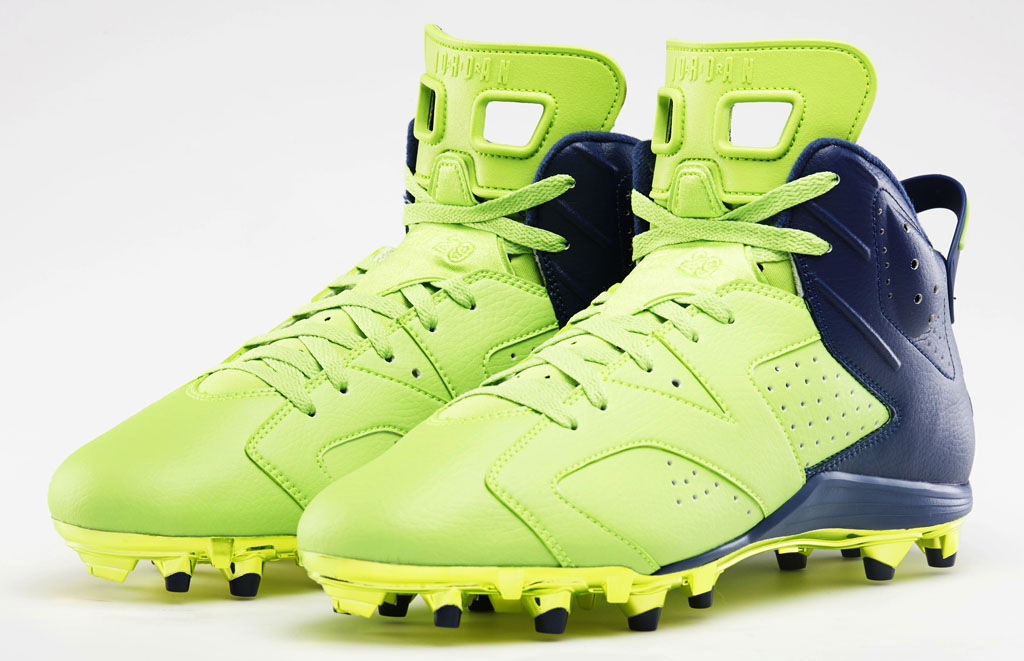 ---
59. Terrell Owens - Air Jordan 14 'Eagles' (2005)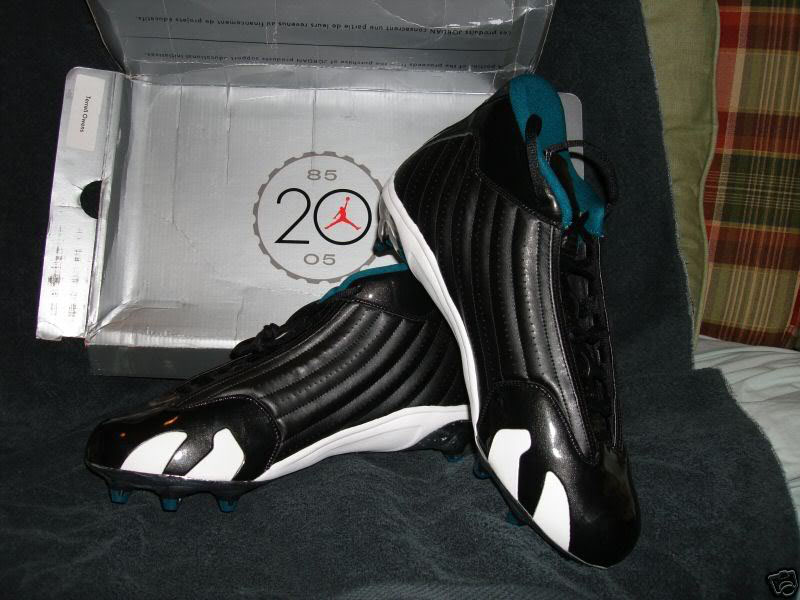 ---
58. Earl Thomas - Air Jordan 12 'Seahawks Home' (2013)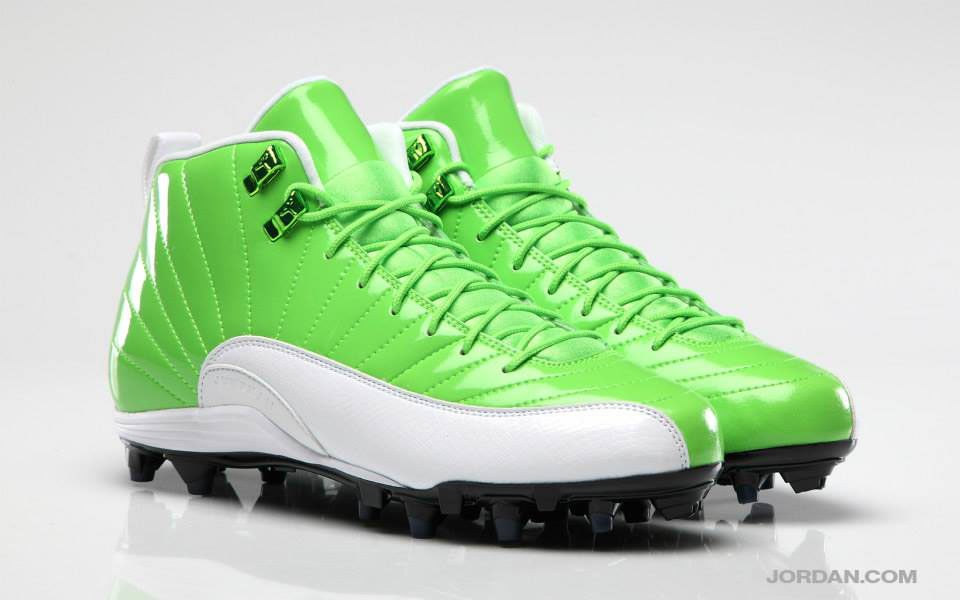 ---
57. Terrell Owens - Air Jordan 6 'Cowboys' (2007)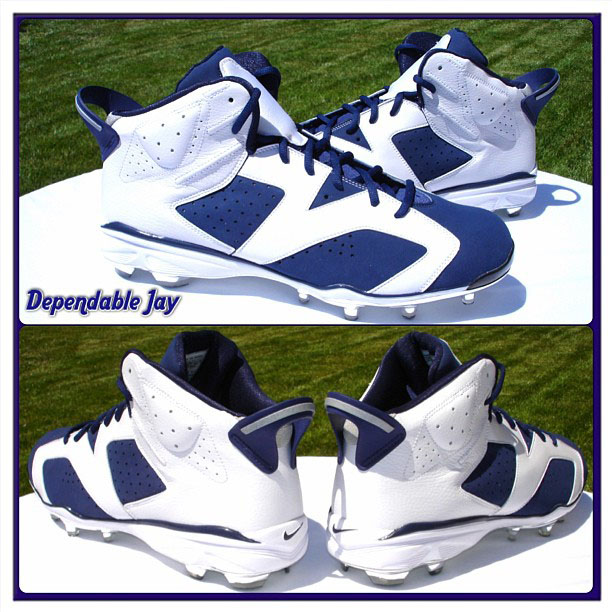 ---
56. Jason Taylor - Air Jordan 14 'Redskins' (2008)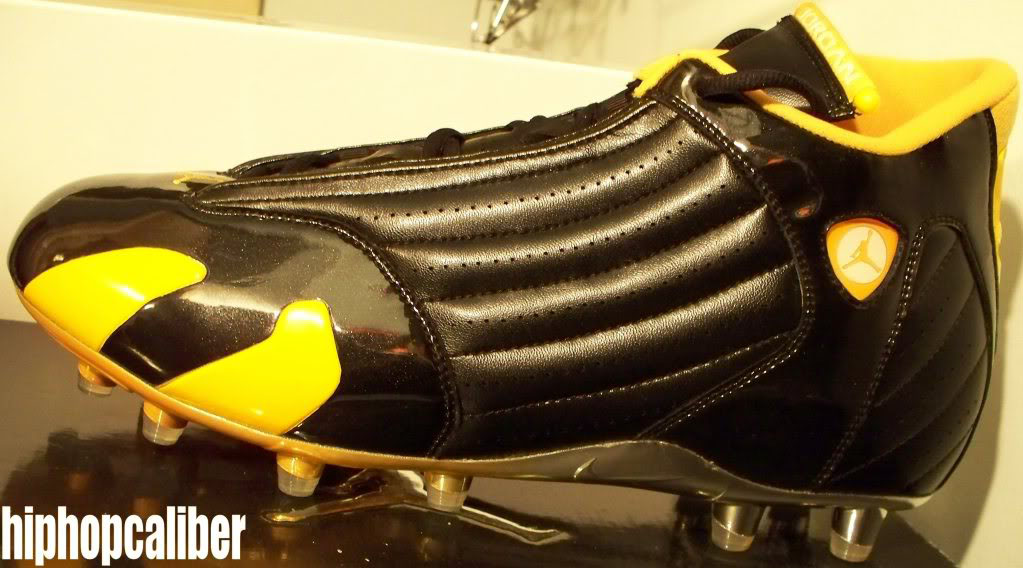 ---
55. Dre Bly - Air Jordan 3 'Broncos' (2008)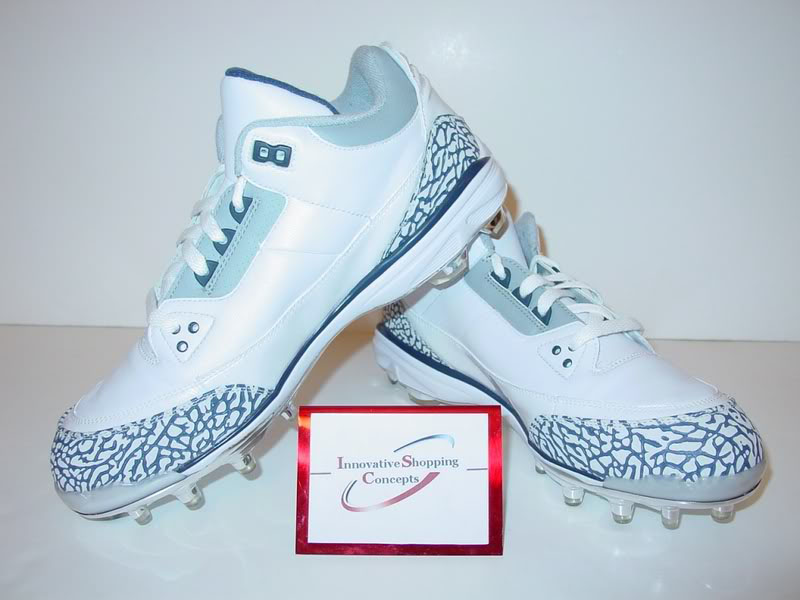 ---
54. Jason Taylor - Air Jordan 14 'Dolphins' (2011)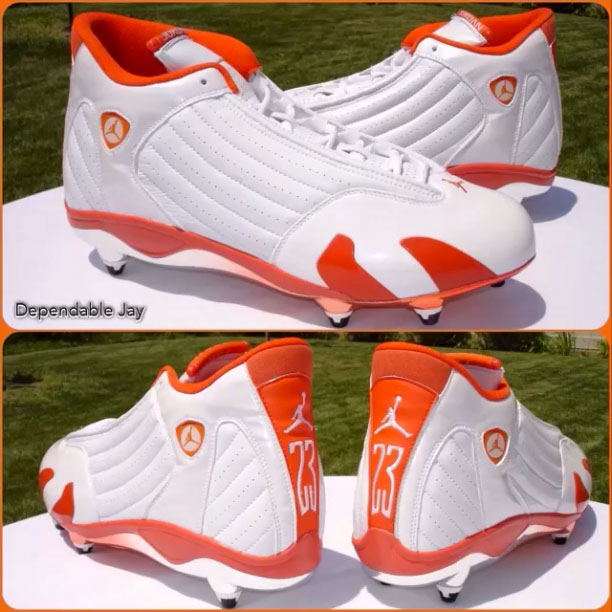 ---
53. Jason Taylor - Air Jordan 12 'Dolphins' (2003)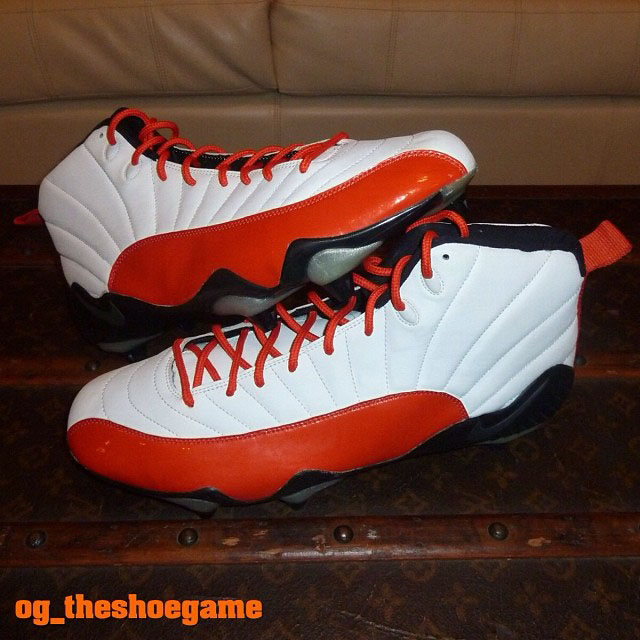 ---
52. Charles Woodson -- Air Jordan 9 'Raiders' (2002)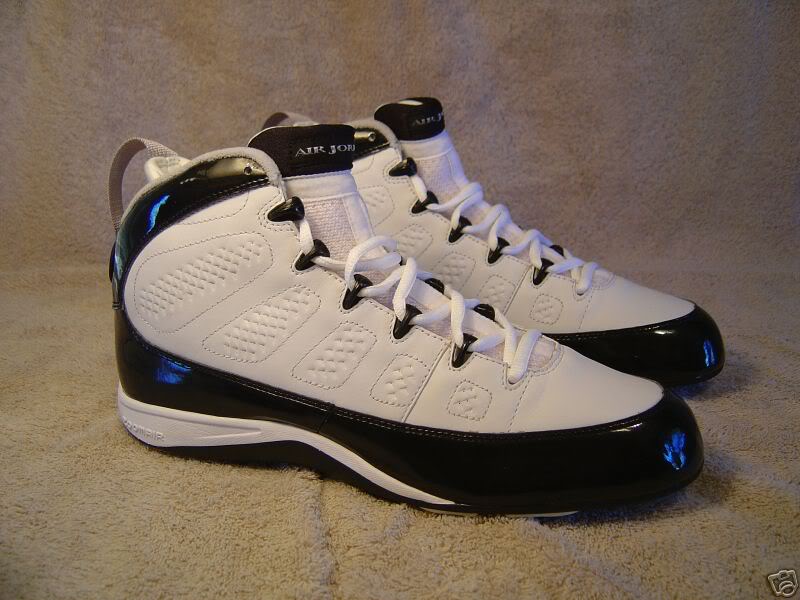 ---
51. Terrell Owens - Air Jordan 6 'Pro Bowl' (2008)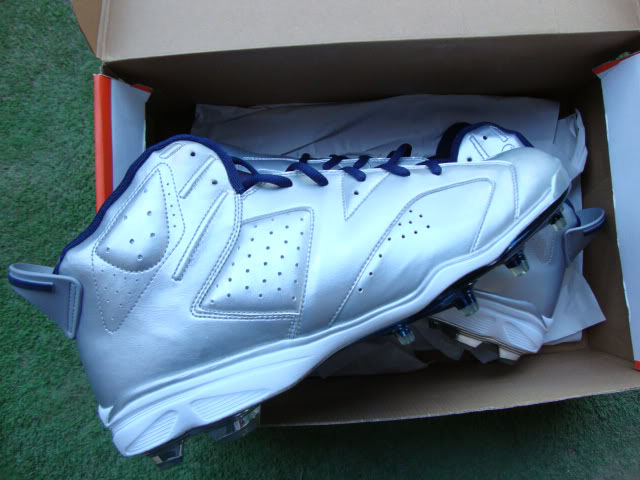 ---
50. Warren Sapp - Air Jordan 9 Turf 'Buccaneers' (2002)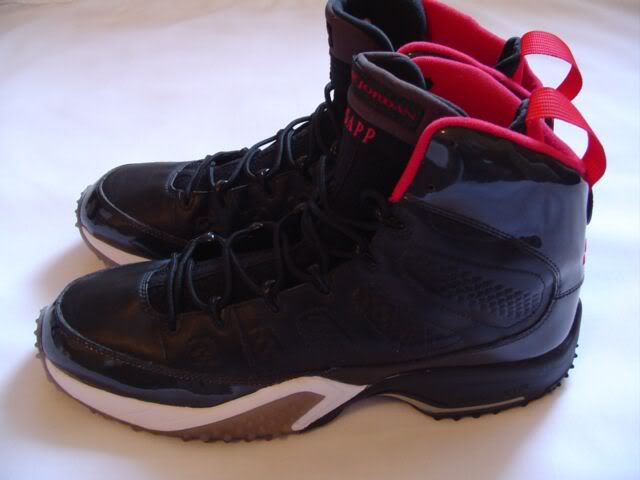 ---
49. Warren Sapp - Air Jordan 6 'Whiteout' (2007)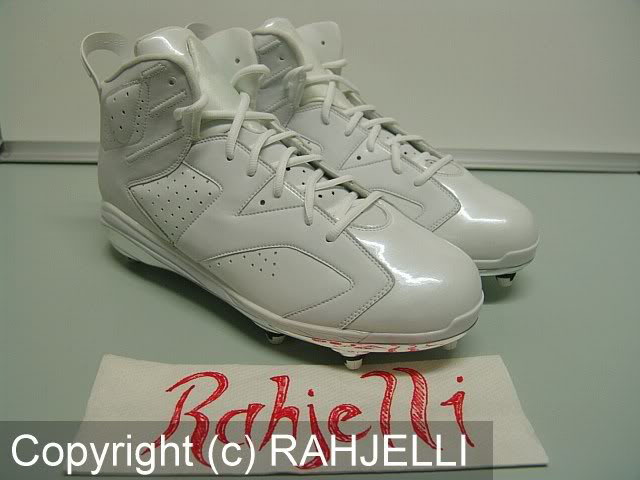 ---
48. Dez Bryant - Air Jordan 12 'Cowboys' (2013)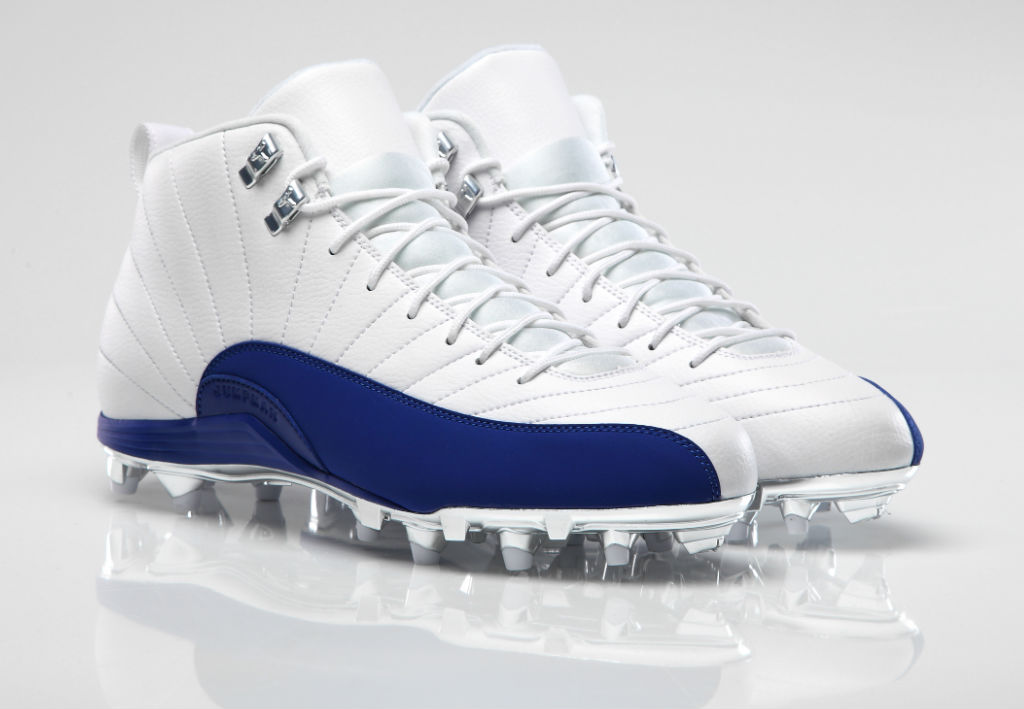 ---
47. Marvin Harrison - Air Jordan 3 Low 'Colts' (2008)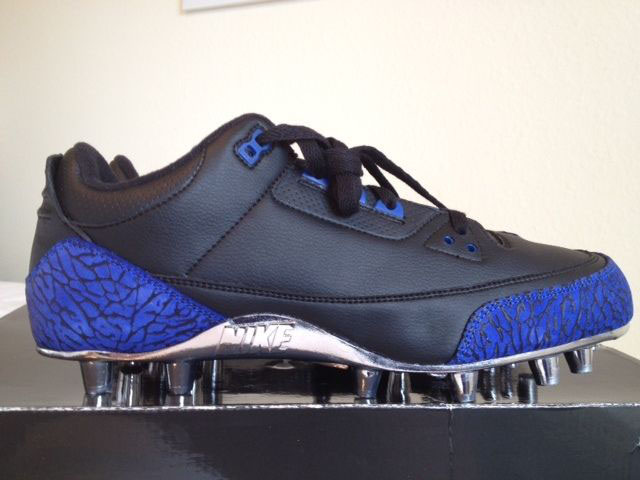 ---
46. Earl Thomas - Air Jordan 12 'Seahawks Away' (2013)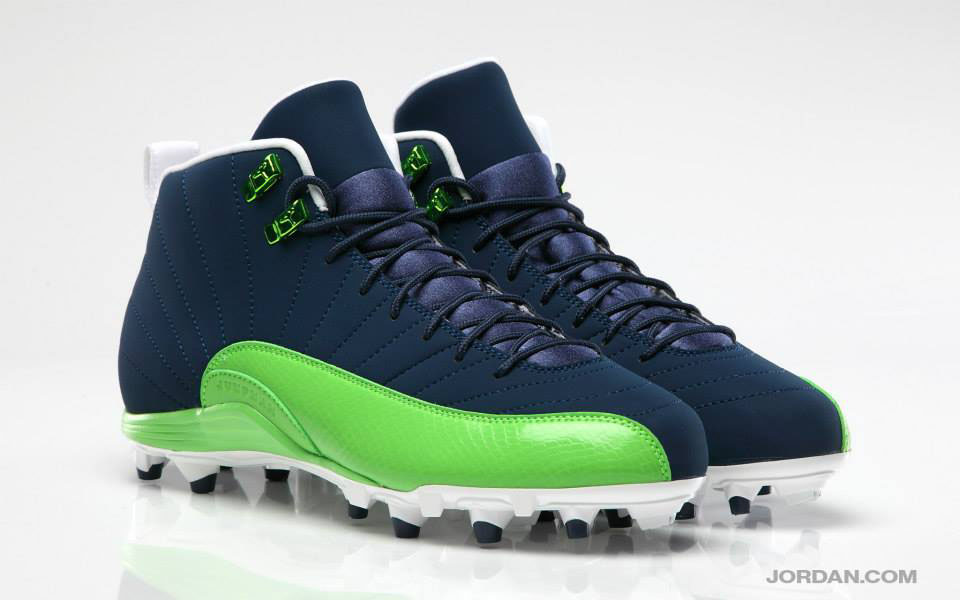 ---
45. Warren Sapp - Air Jordan 6 Turf 'Raiders' (2007)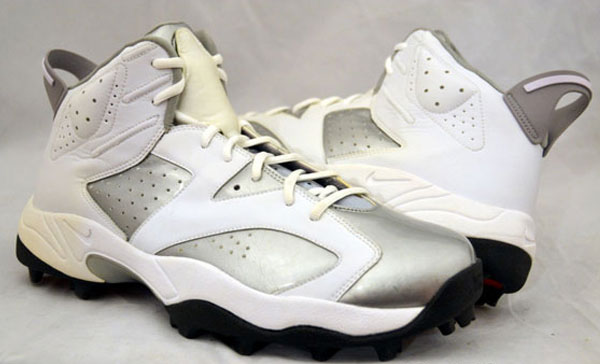 ---
44. Andre Johnson - Air Jordan 9 'Texans' (2012)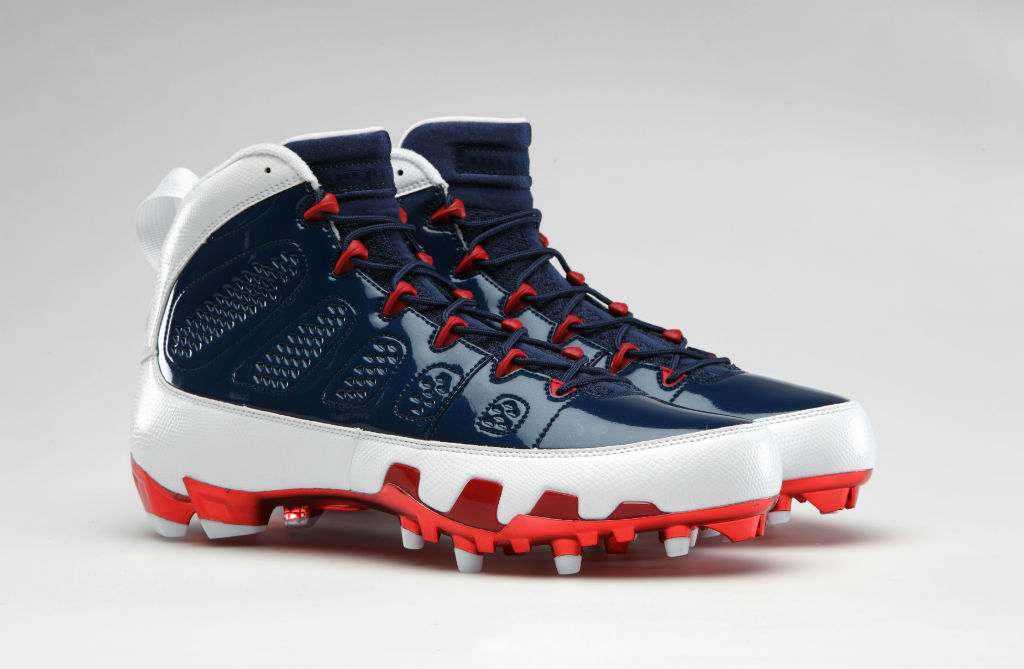 ---
43. Hakeem Nicks - Air Jordan 9 'Giants' (2012)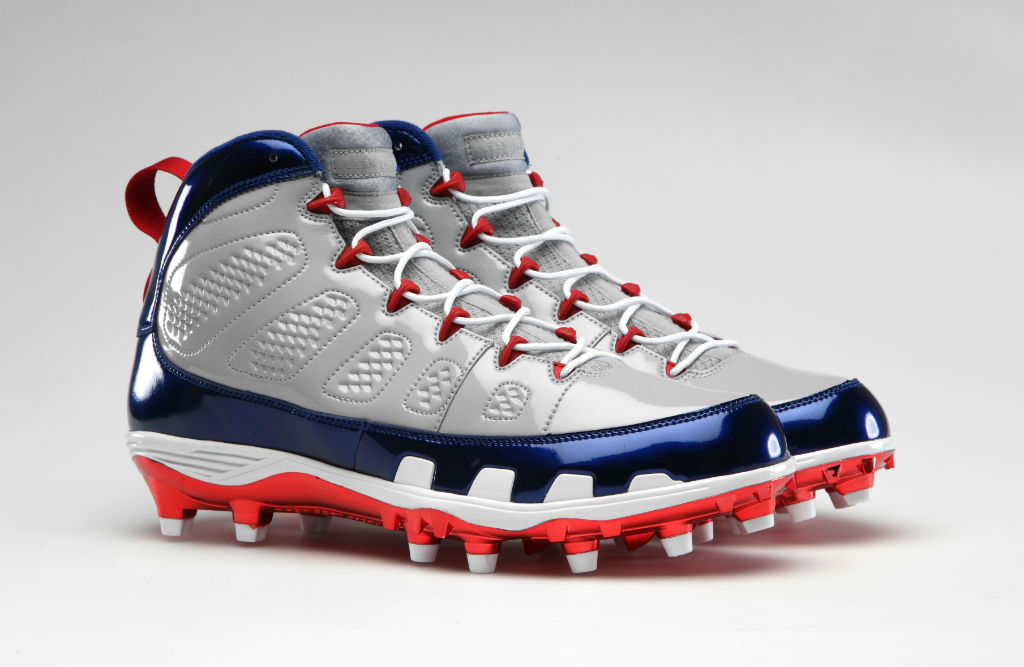 ---
42. Earl Thomas - Air Jordan 7 'Seahawks' (2015)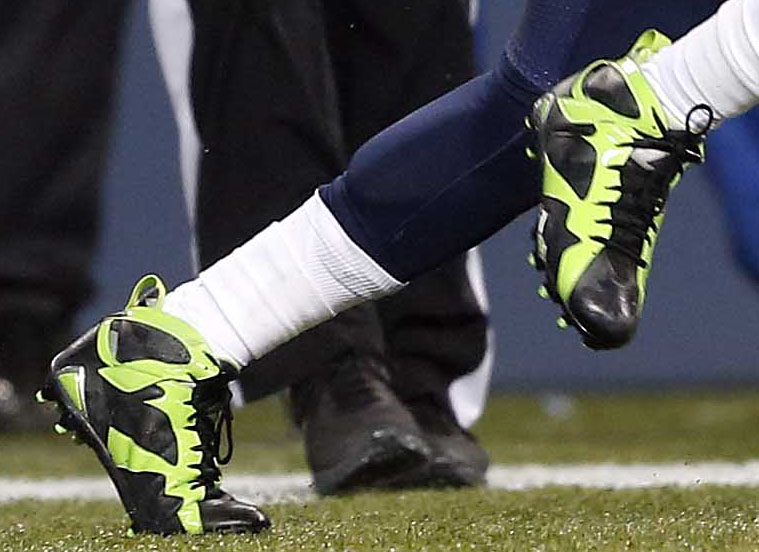 ---
41. Michael Crabtree - Air Jordan 9 Low '49ers' (2012)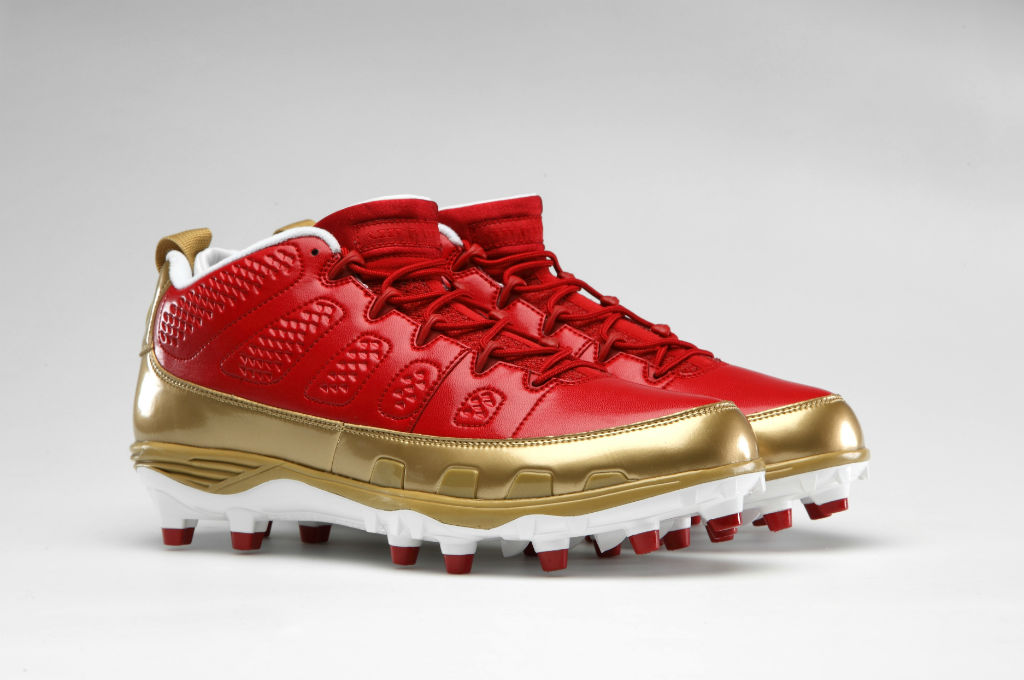 ---
40. Hakeem Nick - Air Jordan 7 'Colts' (2015)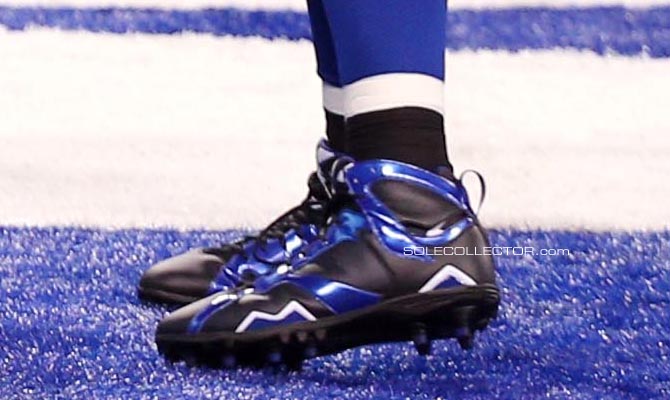 ---
39. Dez Bryant - Air Jordan 7 'Cowboys' (2015)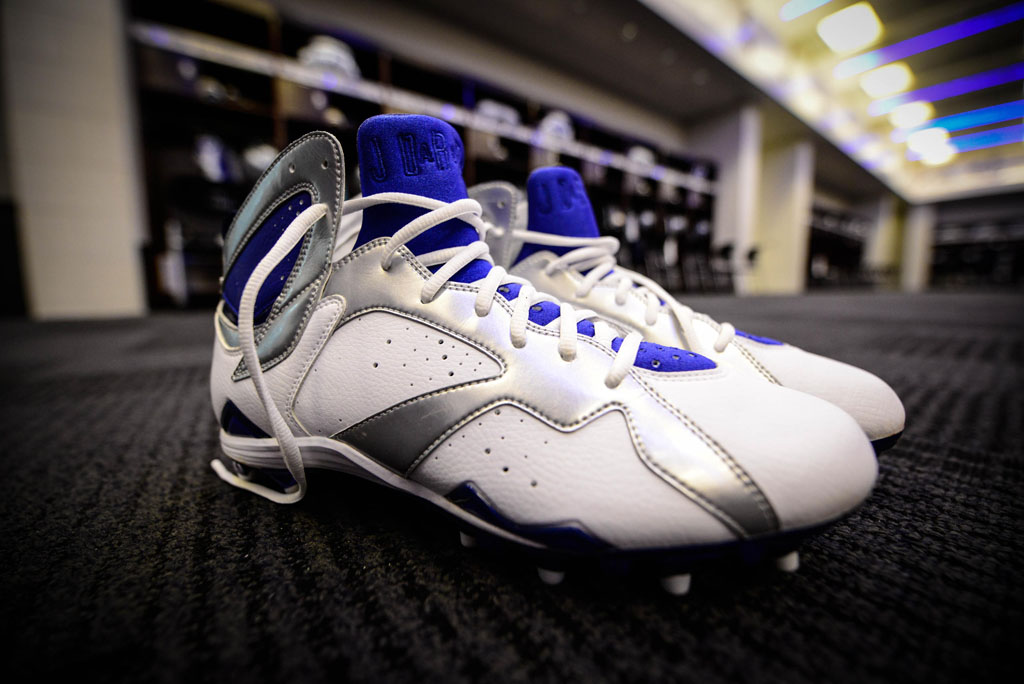 ---
38. Michael Crabtree - Air Jordan 6 Low '49ers' (2014)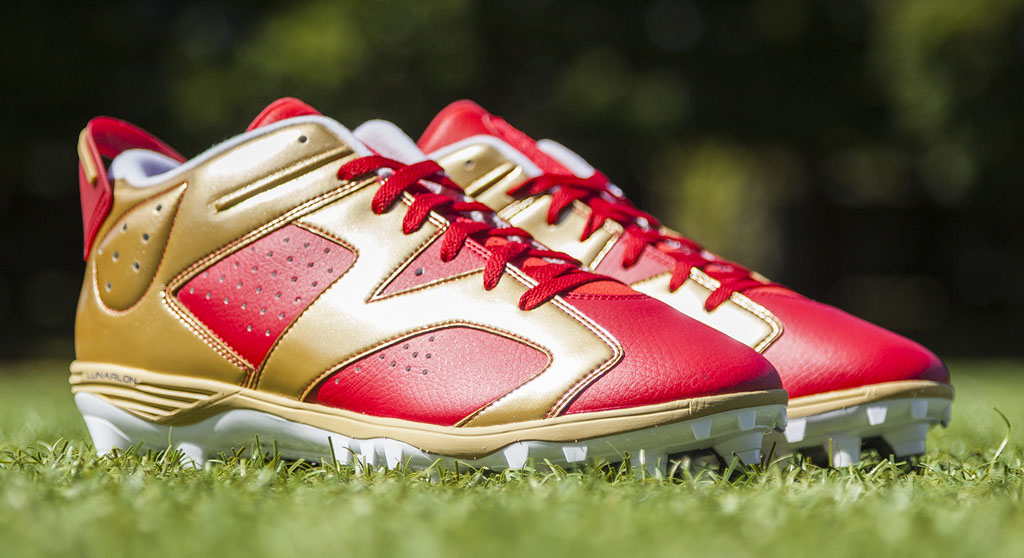 ---
37. Charles Woodson - Air Jordan 6 Low 'Raiders' (2014)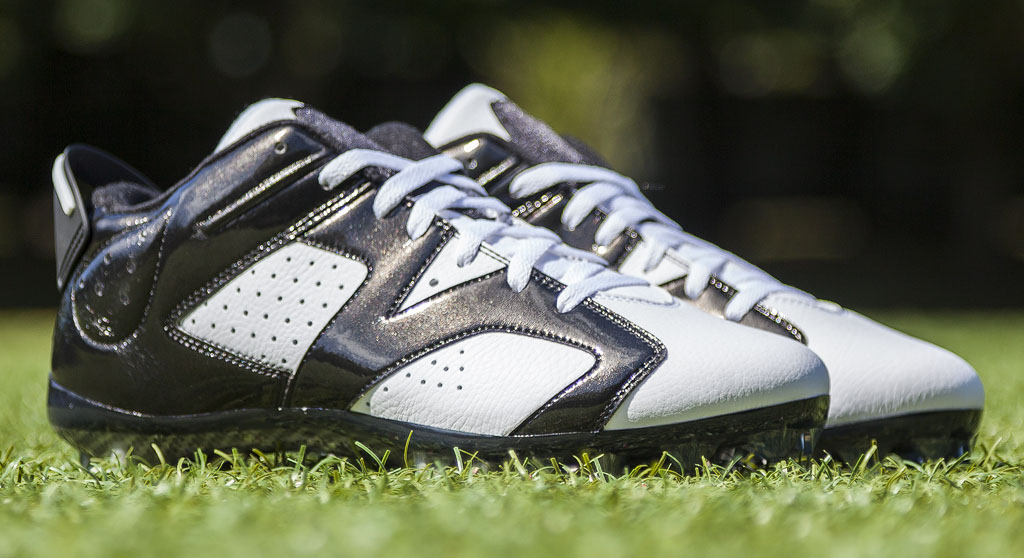 ---
36. Dez Bryant - Air Jordan 6 Low 'Cowboys' (2014)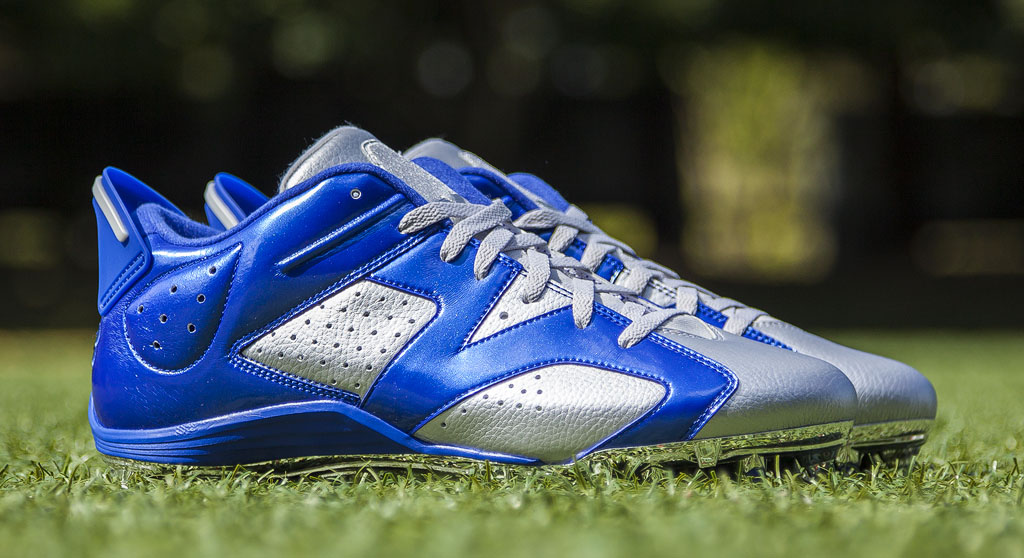 ---
35. Hakeem Nicks - Air Jordan 6 'Colts' (2014)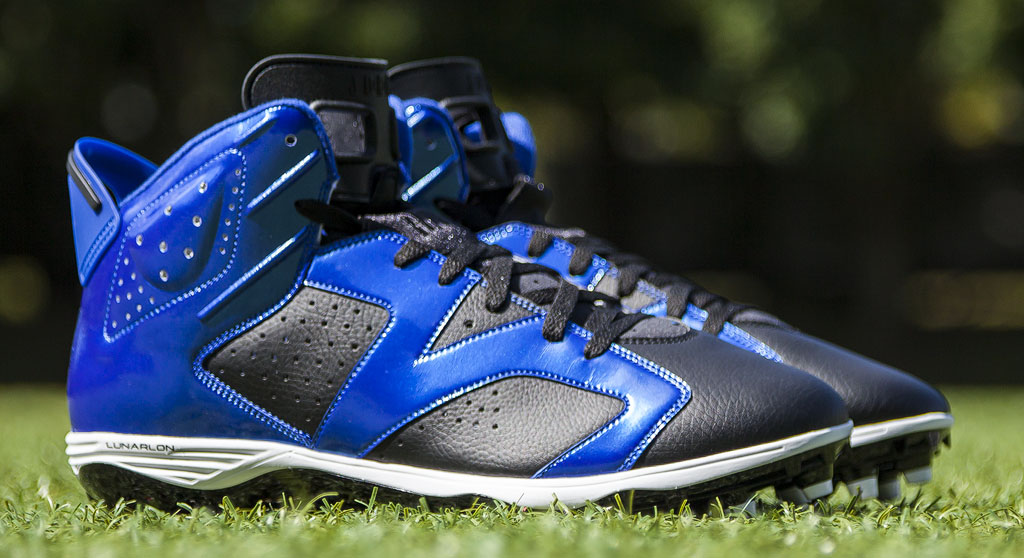 ---
34. Dez Bryant - Air Jordan 7 'Cowboys' (2015)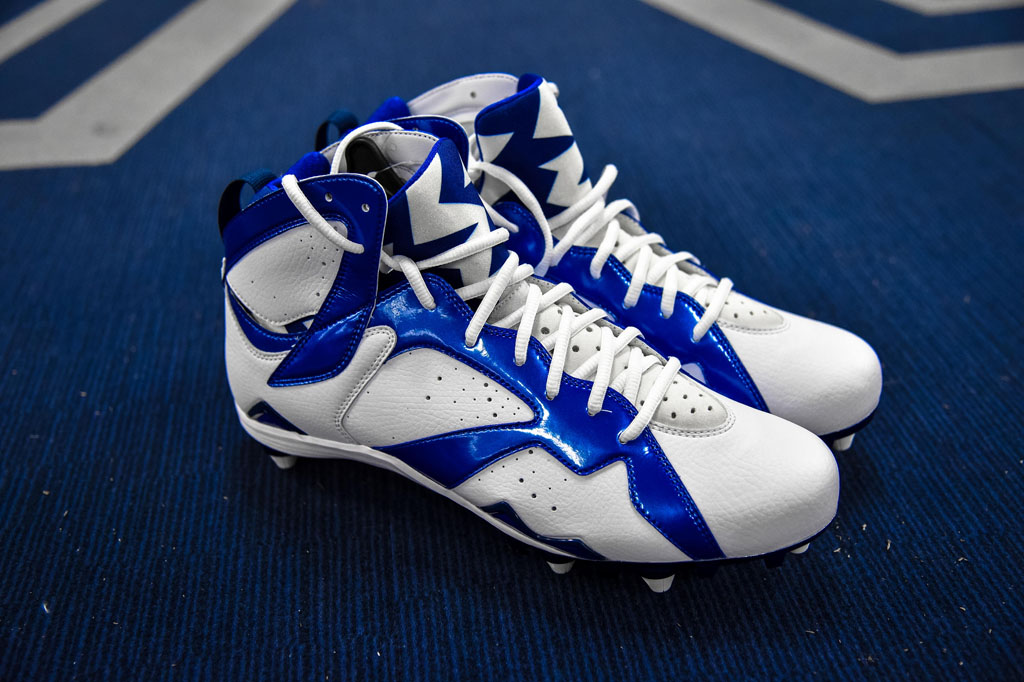 ---
33. Dwight Freeney - Air Jordan 9 'Colts' (2012)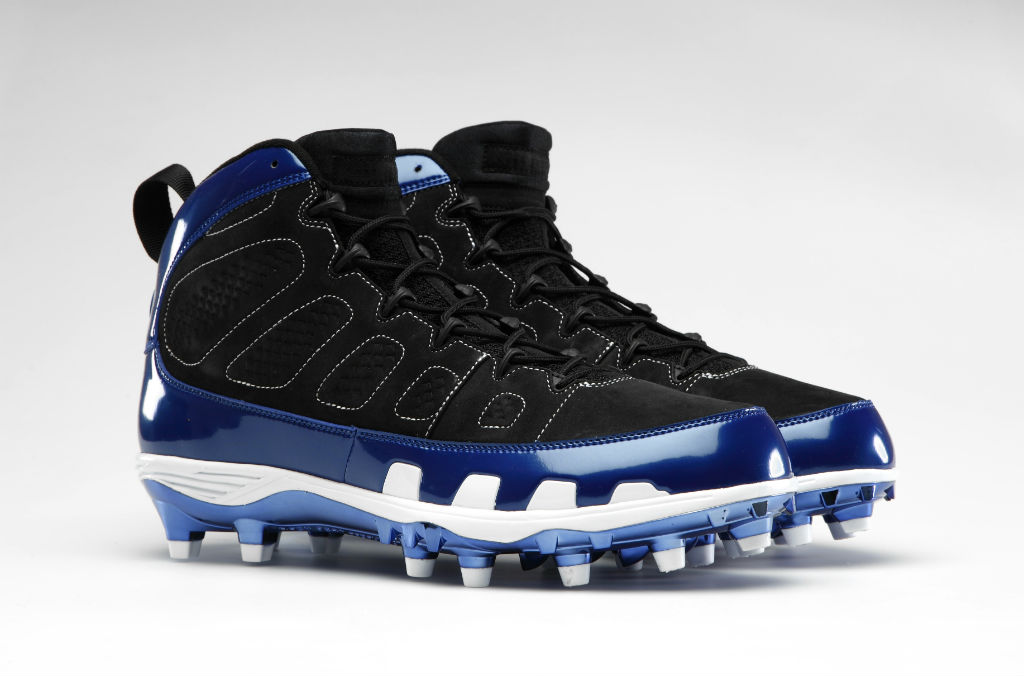 ---
32. LaMarr Woodley - Air Jordan 9 'Steelers' (2012)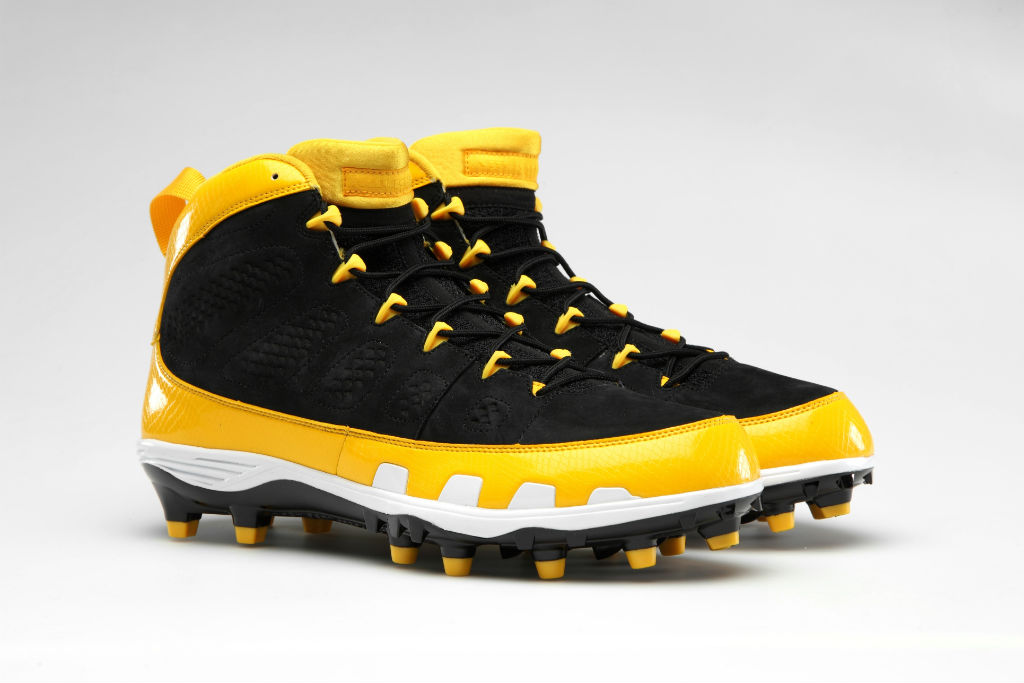 ---
31. Michael Crabtree - Air Jordan 12 'Gold' (2013)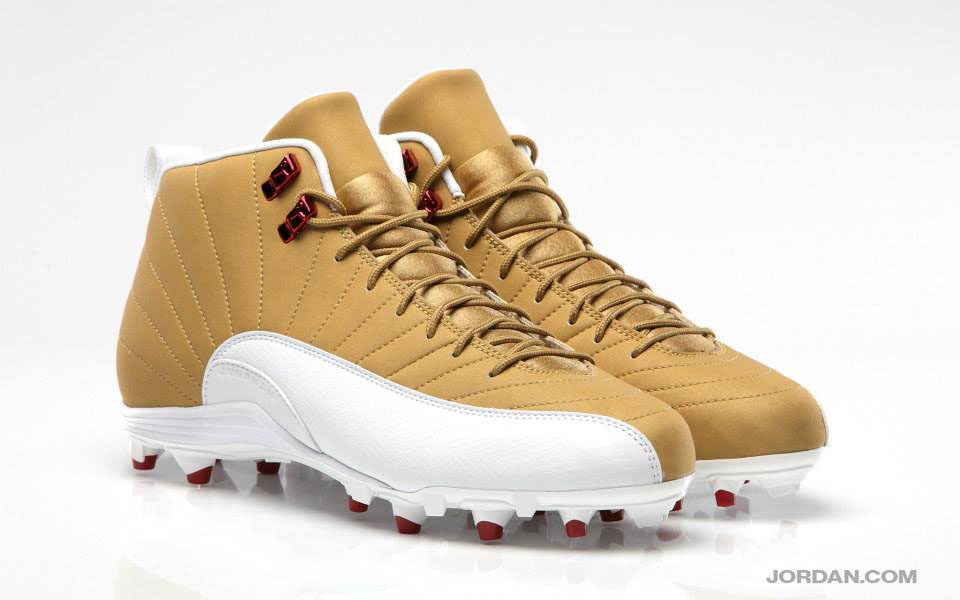 ---
30. Warren Sapp -- Air Jordan 13 High (2004)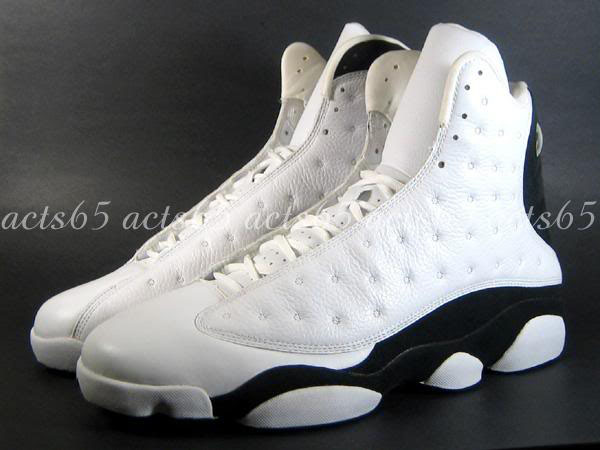 ---
29. Andre Johnson - Air Jordan 6 'Texans' (2014)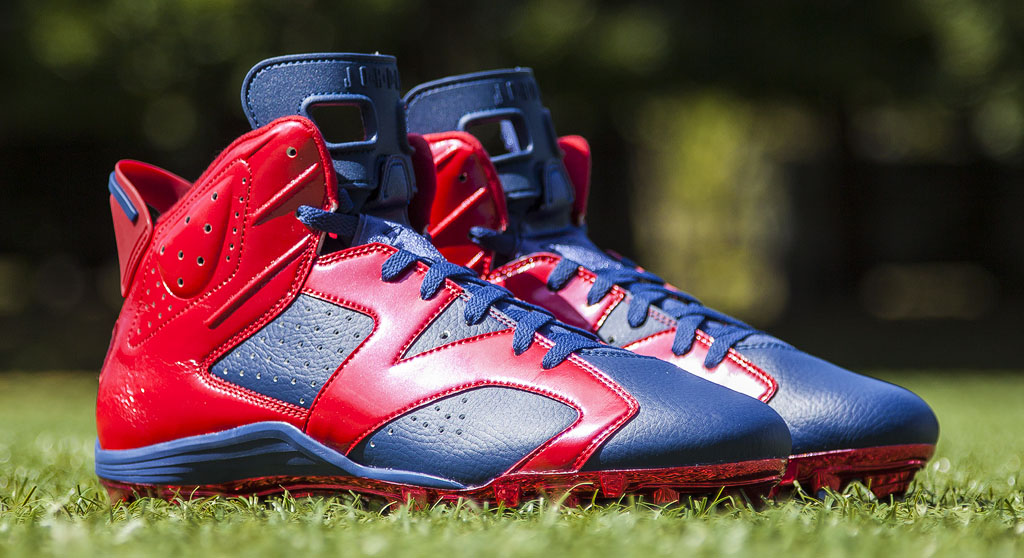 ---
28. LaMarr Woodley - Air Jordan 6 'Raiders' (2014)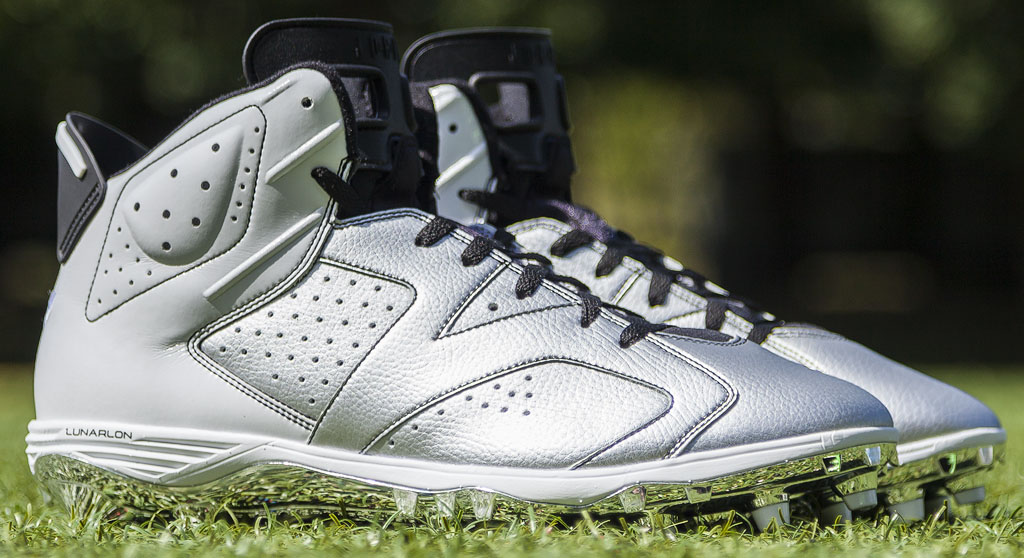 ---
27. Warren Sapp - Air Jordan 12 Black/Grey (2003)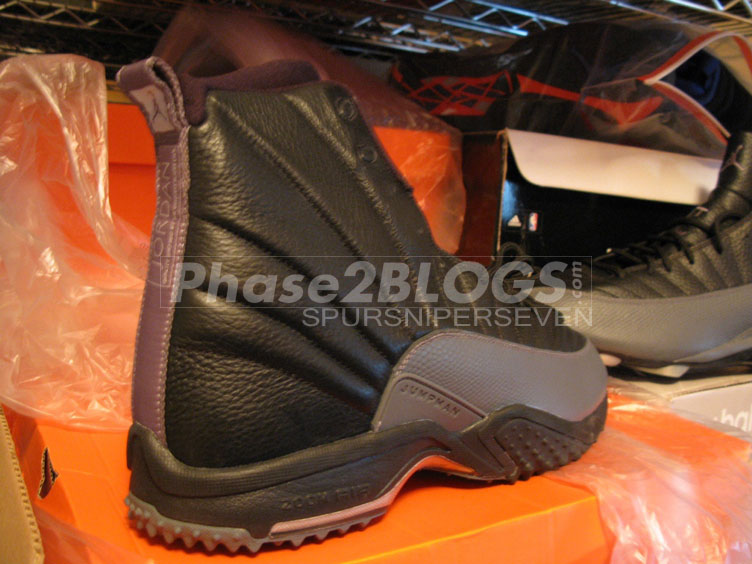 ---
26. Terrell Owens - Air Jordan 3 'Cowboys' (2008)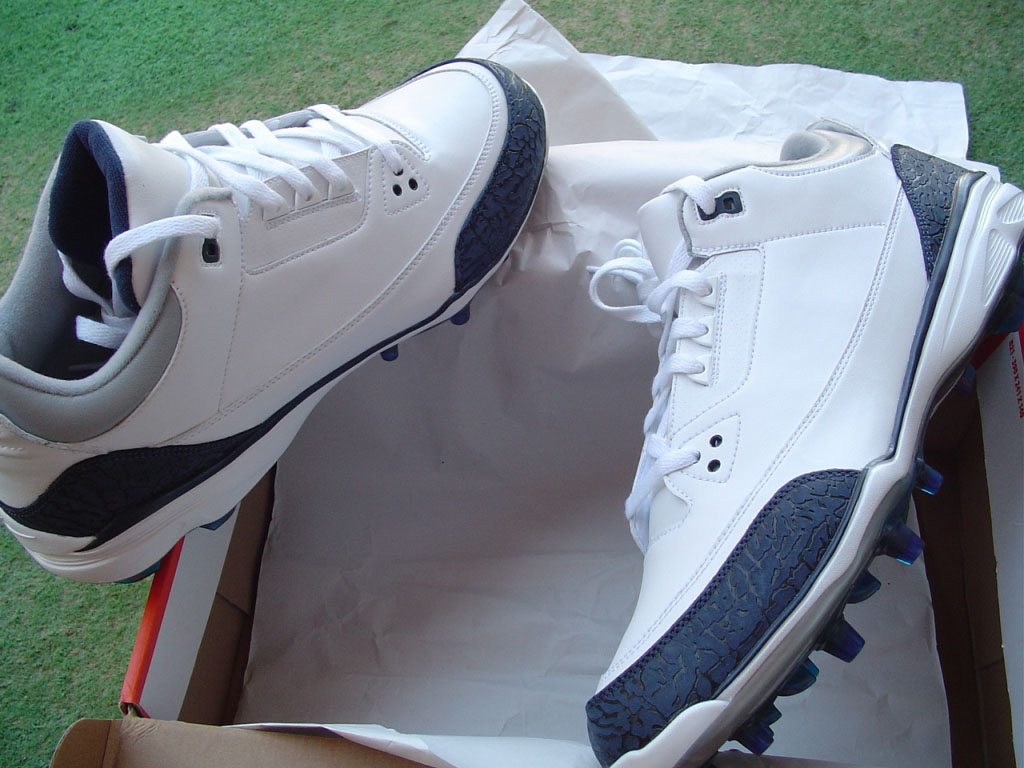 ---
25. Donovan McNabb - Air Jordan 9 Turf 'Eagles' (2002)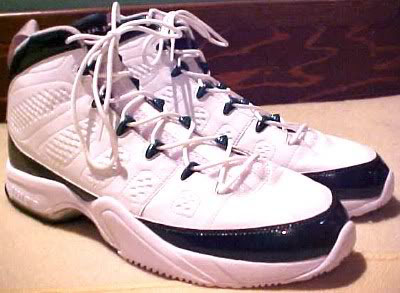 ---
24. LaMarr Woodley - Air Jordan 12 'Steelers' (2013)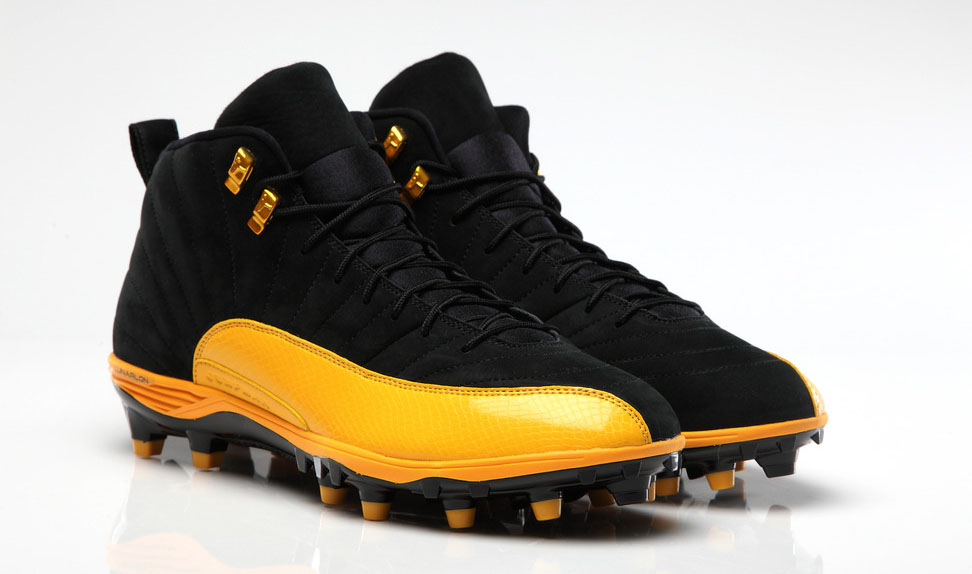 ---
23. Michael Crabtree - Air Jordan 12 'Red' (2013)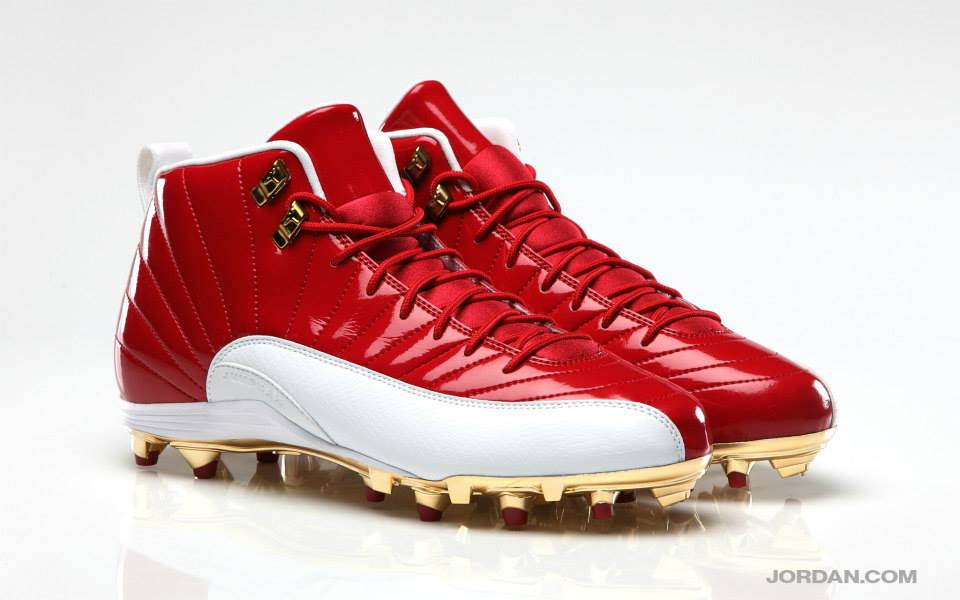 ---
22. Randy Moss - Air Jordan 12 Turf 'Vikings' (2003)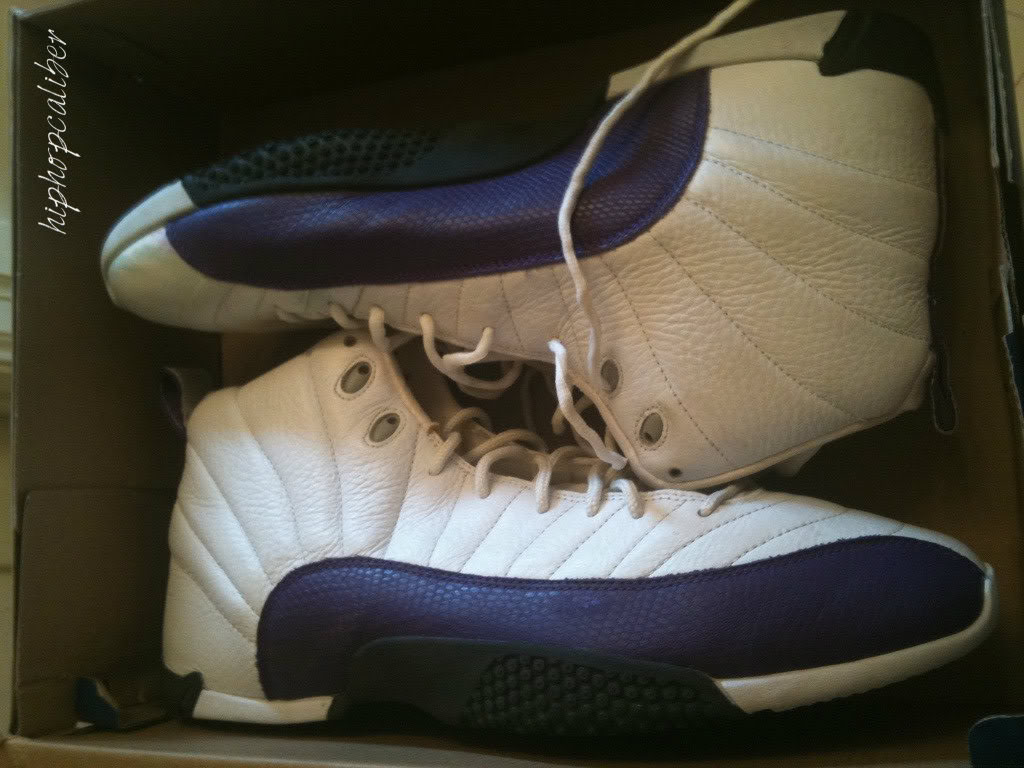 ---
21. Jason Taylor - Air Jordan 3 'Redskins' (2008)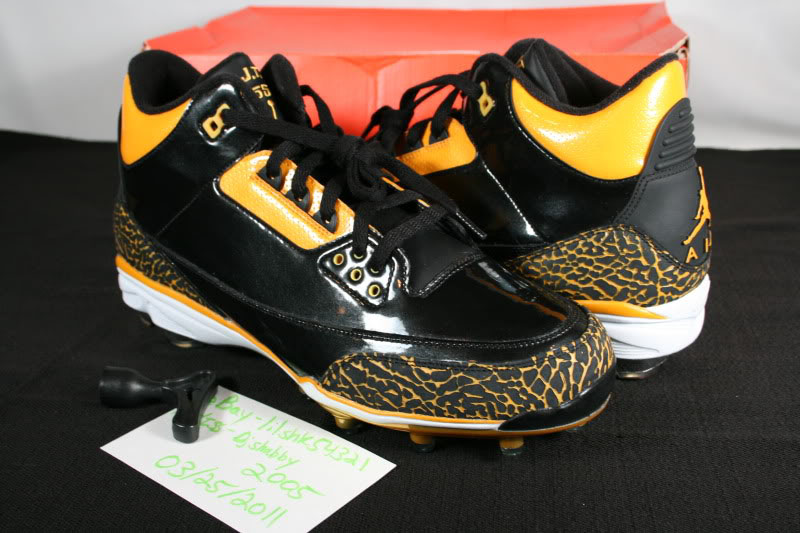 ---
20. Jason Taylor - Air Jordan 3 'Dolphins' (2008)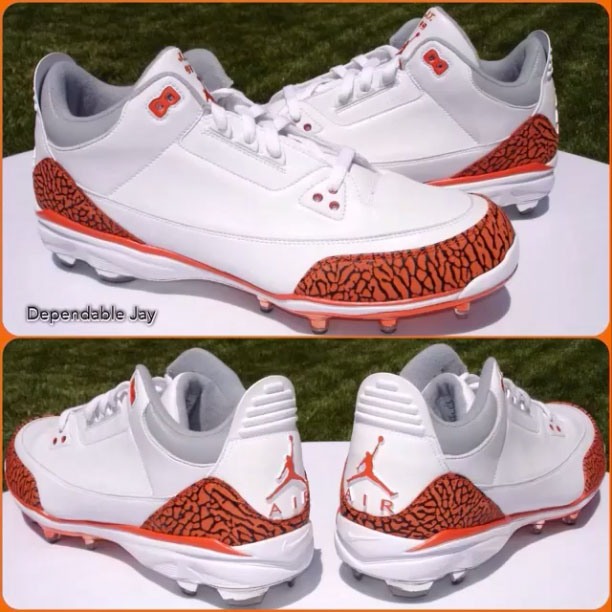 ---
19. Dez Bryant - Air Jordan 11 Low 'Concord' (2014)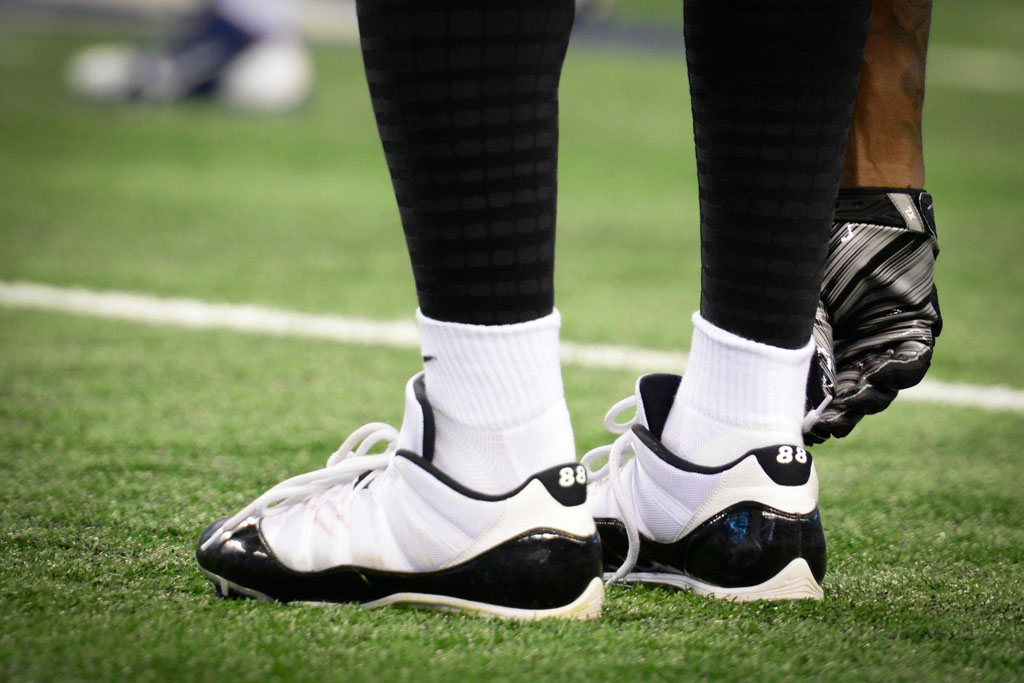 ---
18. Donovan McNabb - Air Jordan 12 'Eagles' (2003)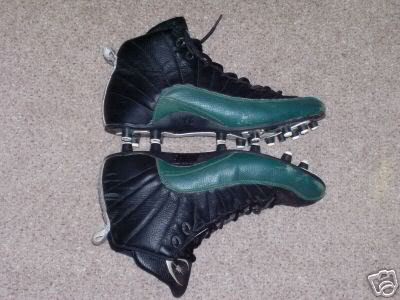 ---
17. Warren Sapp - Air Jordan 12 'Bred' (2003)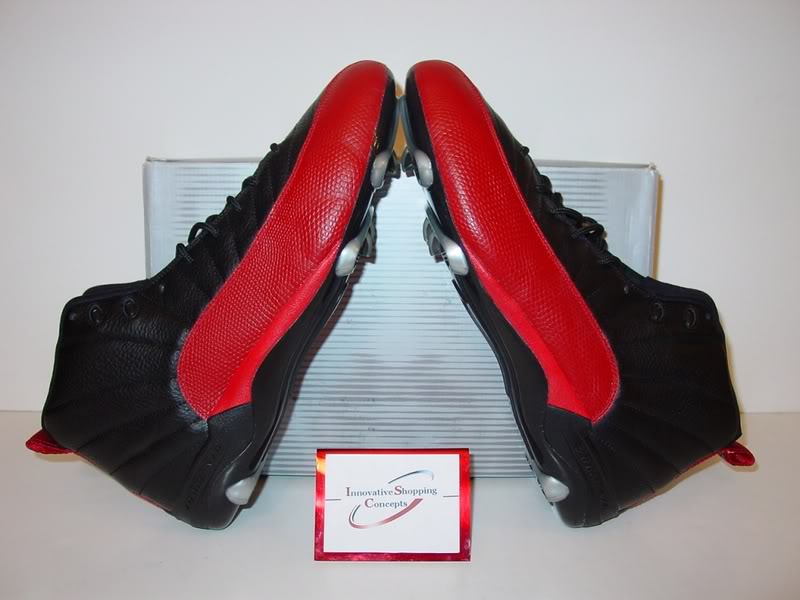 ---
16. Dwight Freeney - Air Jordan 3 'Colts' (2008)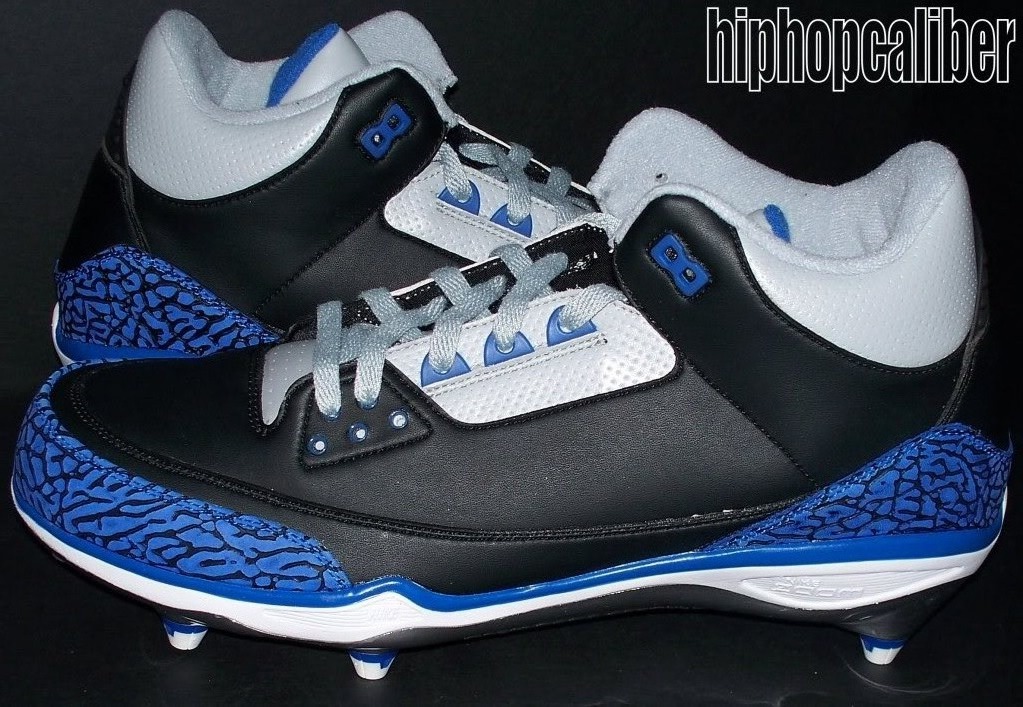 ---
15. Earl Thomas - Air Jordan 7 'Super Bowl' (2015)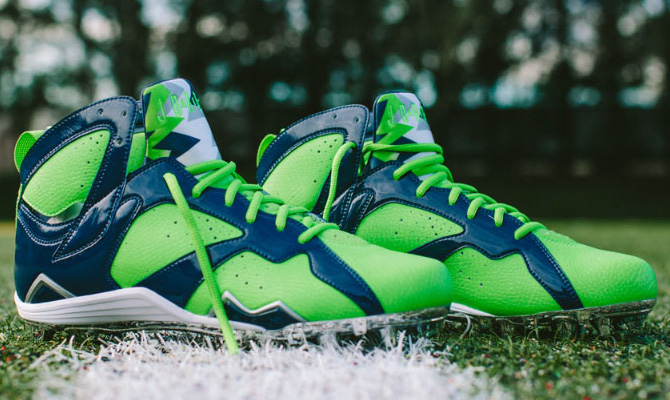 ---
14. Charles Woodson - Air Jordan 12 Low 'Raiders' (2013)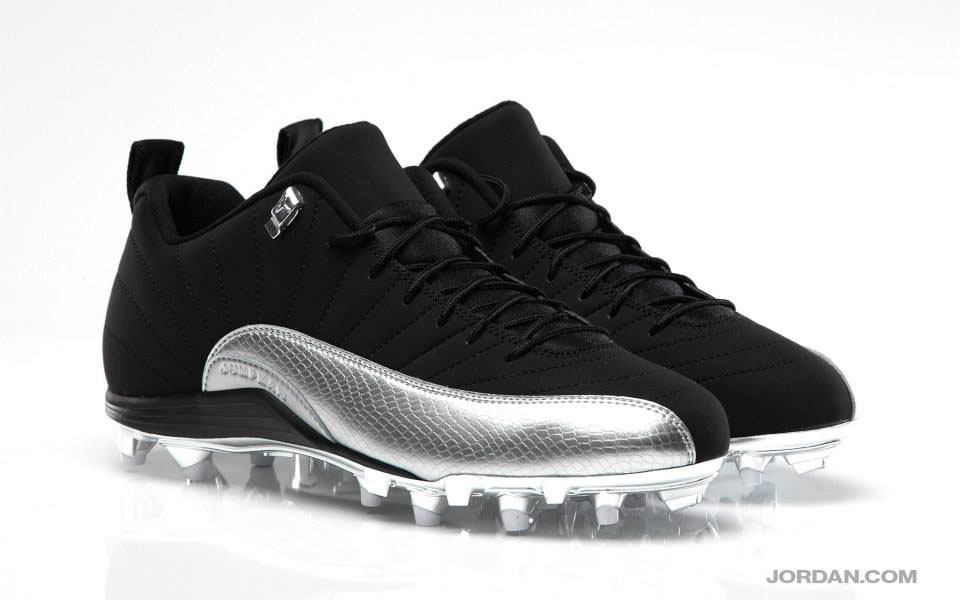 ---
13. Marvin Harrison - Air Jordan 13 'Colts' (2004)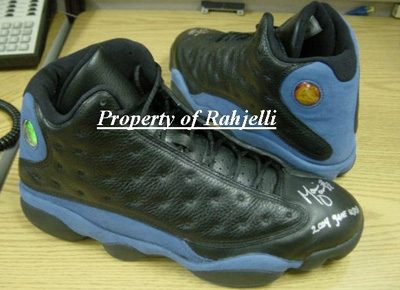 ---
12. Donovan McNabb -- Air Jordan 11 'Eagles' (2001)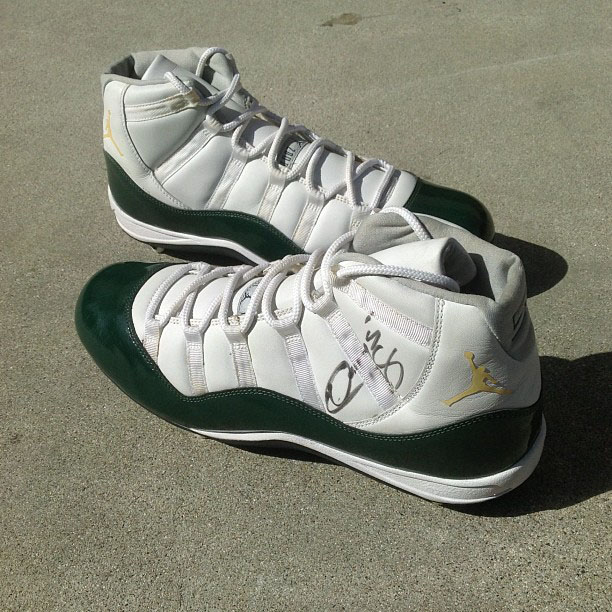 ---
11. Terrell Owens - Air Jordan 13 'Eagles' (2004)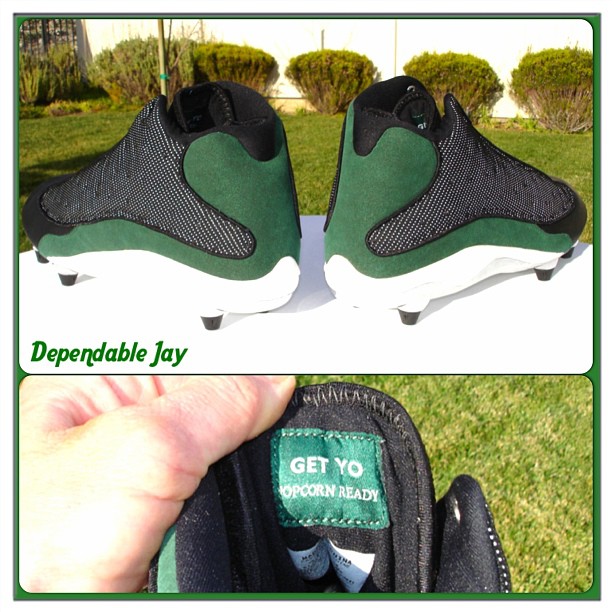 ---
10. Warren Sapp - Air Jordan 11 'Space Jam' (2001)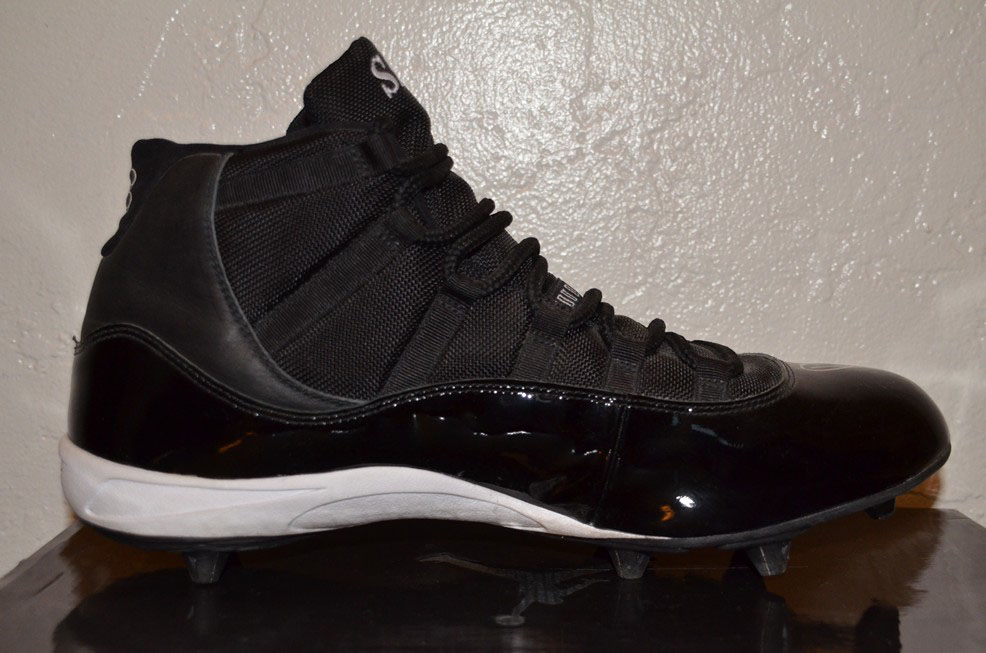 ---
9. Warren Sapp - Air Jordan 11 'Bred' (2001)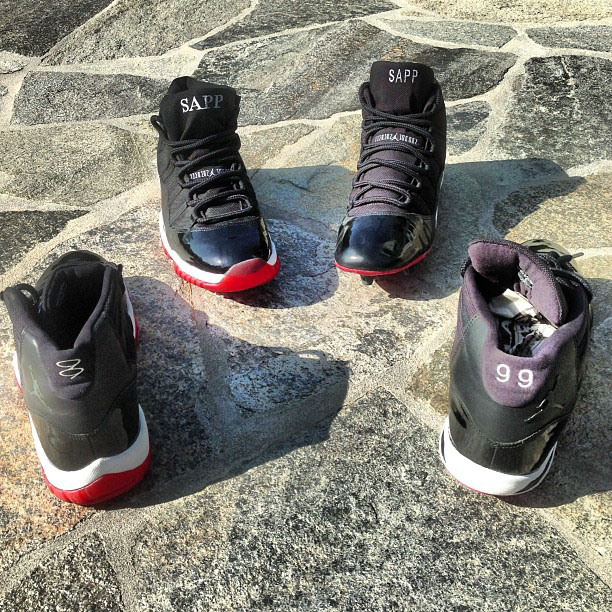 ---
8. Terrell Owens - Air Jordan 3 'Pro Bowl' (2010)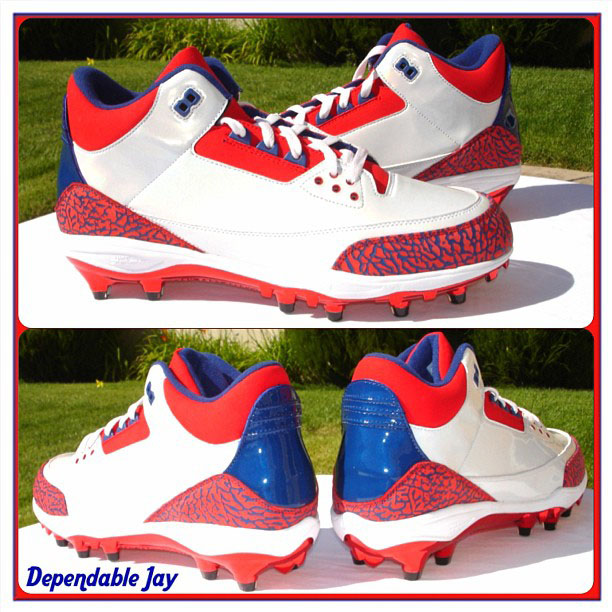 ---
7. Michael Vick - Air Jordan 3 'Pro Bowl' (2010)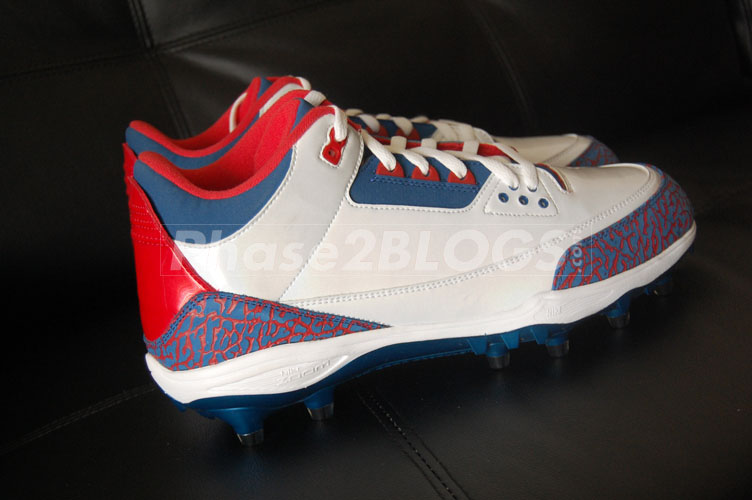 ---
6. Terrell Owens - Air Jordan 3 'Seahawks' (2012)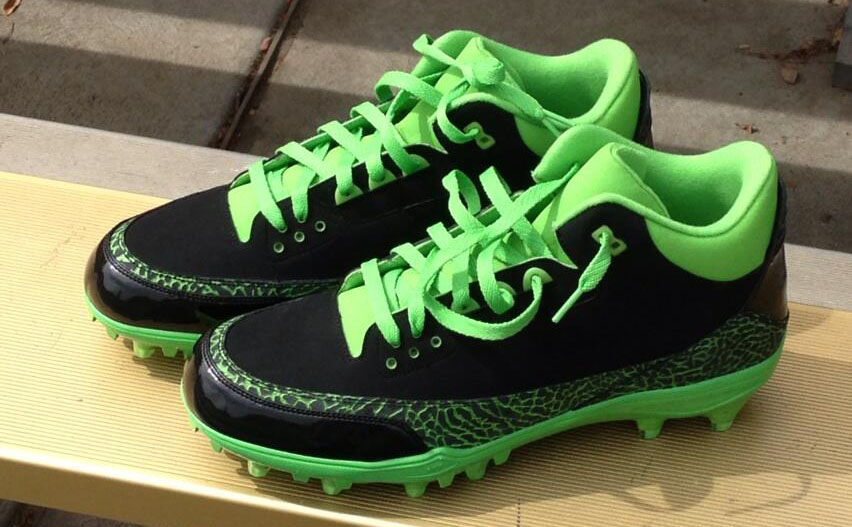 ---
5. Terrell Owens - Air Jordan 3 'Bengals' (2010)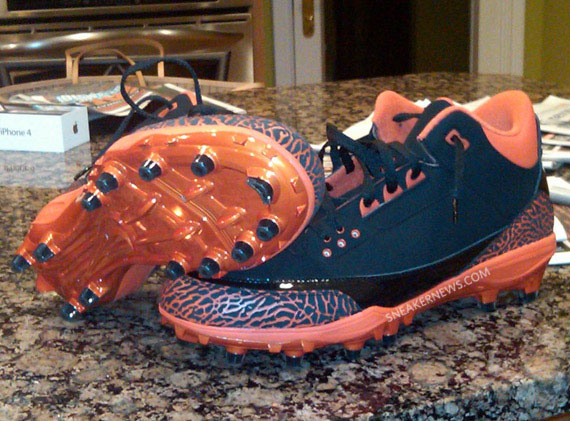 ---
4. Marshall Faulk - Air Jordan 9 'Gold' (2002)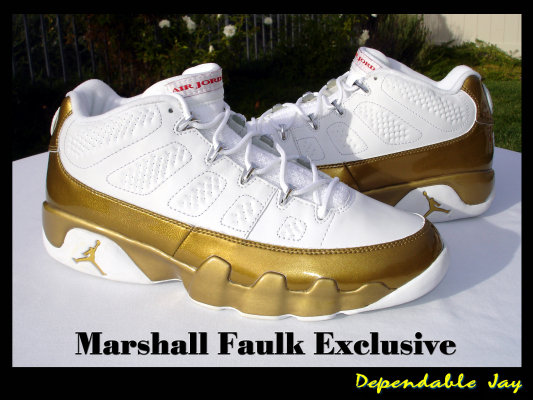 ---
3. Randy Moss - Air Jordan 9 'Vikings' (2002)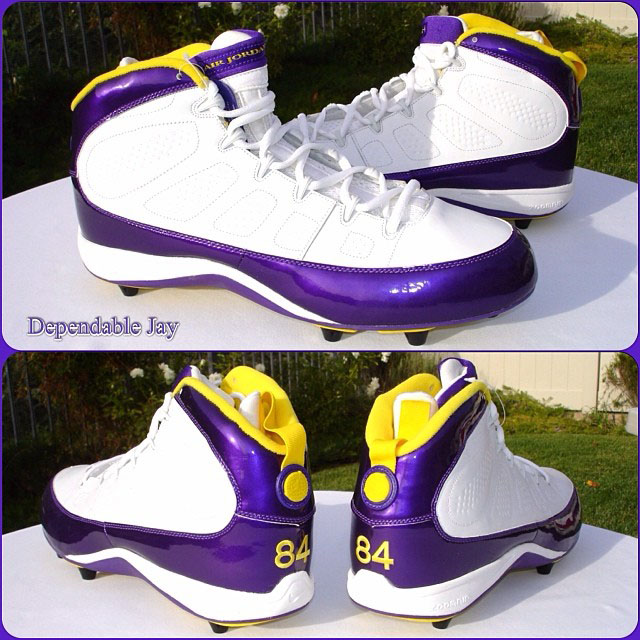 ---
2. Deion Sanders - Air Jordan 11 'Redskins' (2000)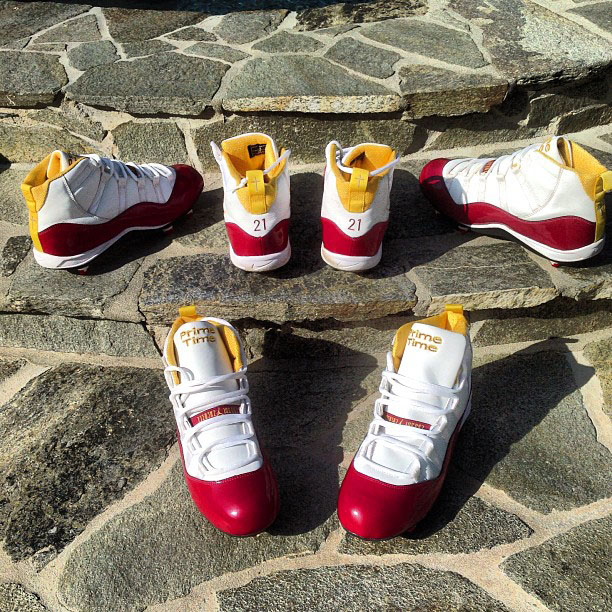 ---
1. Randy Moss - Air Jordan 11 'Vikings' (2001)