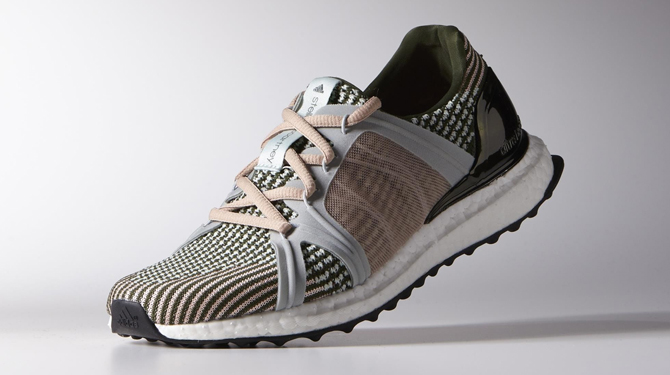 by Brendan Dunne
The adidas Ultra Boost has been touted by the brand as "the greatest running shoe ever."
Does it dilute that message though, to have collaboration releases show up so soon for the shoe? The model is already shifting into special edition mode with this design by longtime adidas partner Stella McCartney, which still bears the straightforward adidas Ultra Boost name despite making a number of changes to the silhouette. Most notable is the new saddle, which tosses out the side's stripes in favor of a screen detail.
Unlike most of adidas' collabs on the Originals/Consortium side, these shouldn't be too hard to get. The Stella McCartney x adidas Ultra Boost is available now from adidas.