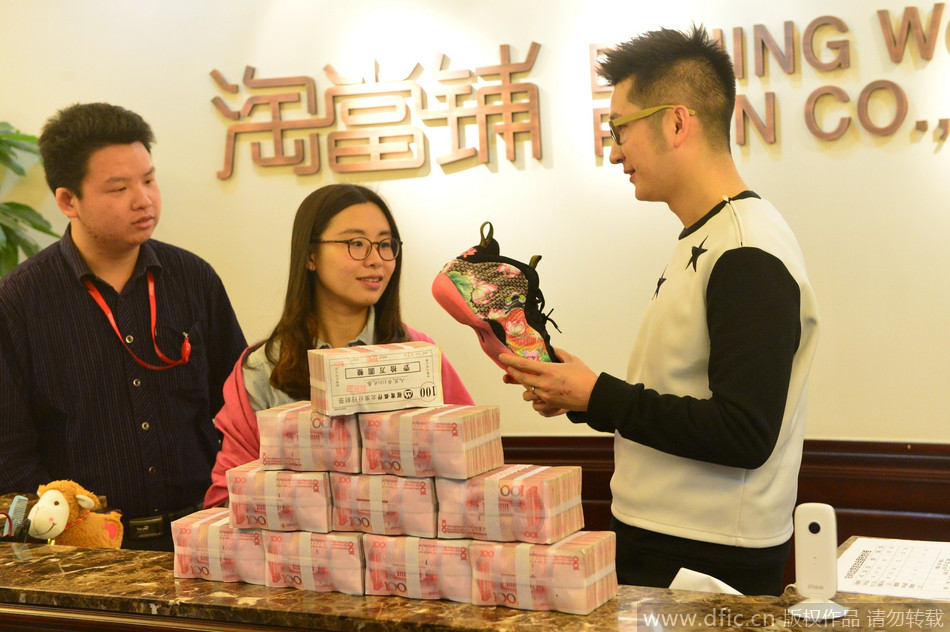 by Brendan Dunne
How much money is your sneaker collection worth?
This Chinese man was able to flip the 283 pairs he owned for 1.8 million yuan, roughly $160,000. According to CRI English, Mike here felt compelled to pawn his pairs in order to afford a down payment on an apartment in the increasingly expensive Beijing. While the article claims that Mike has been in the game for two decades, the sneakers on display lean very much towards the past five years (the most recent addition seems to be the "Tianjin" Foamposites).
Our own Steve Jaconetta made a similar sneaker-for-house trade back in 2011, more on that here.