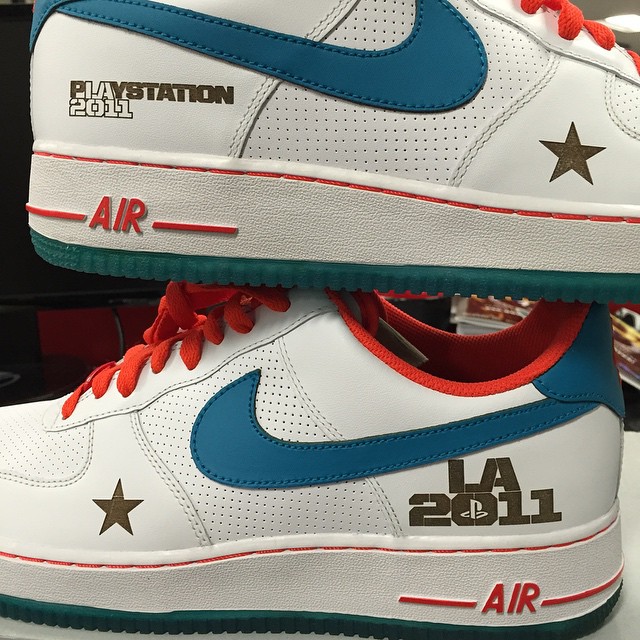 MarkMan - 2011 Nike Air Force 1 "Playstation All Star"
by Marvin Barias
In this edition of the "Pickups of the Week" spotlight, we take a look at a variety of sneakers that have been secured by our forum members.
With NBA All Star Weekend behind us, MarkMan took us back to the 2011 NBA All Star festivities which took place in Los Angeles, CA. Sony Playstation has been known to do some keen collaborations with Nike. According to Sony's blog, a VIP treatment in the NBA players lounge is where it all began. Sony packaged about 20-30 pairs of this custom lasered Nike Air Force 1 with a Sony custom lasered PS3 console. The Air Force 1 has taken a major dip in popularity. Do you see a return of the Air Force 1 anytime soon?
If you would like to be highlighted, please share your photos in the Jordan Brand, Basketball, Skateboarding, Retro and Running & Training forum pickup threads and you could see yourself here next week.