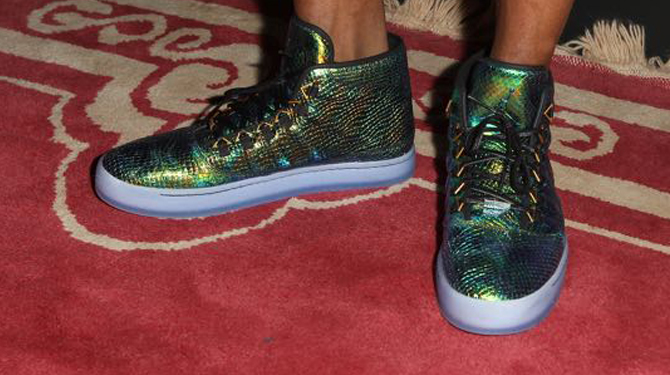 by Brendan Dunne
Russell Westbrook had a busier All-Star weekend than most, as his interest in the world of fashion had him running around to plenty of NYFW events.
During that time, Westbrook quietly debuted a brand new Air Jordan model, seen here. This comes just after word broke of a Russell Westbrook Air Jordan signature shoe—could this be that model? It seems unlikely that Jordan Brand would let the man bring the shoes out so far in advance, but it would be an interesting take on the signature sneaker approach if Westbrook's were a lifestyle one instead of going the expected performance route.
More shots of the new Air Jordans that Russell Westbrook wore this weekend below.