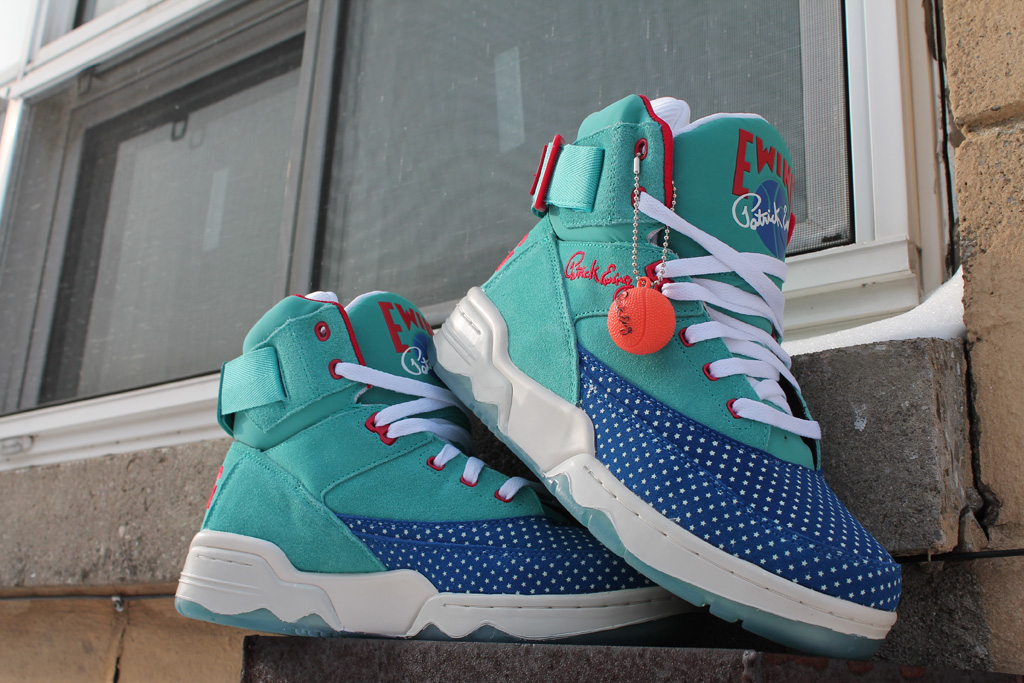 by Steve Jaconetta
After a recent preview, there is now an official release date for this Ewing 33 Hi.
For NBA All-Star 2015, Ewing Athletics decided to come with a different approach and look to the past for inspiration. They take it back to twenty-five years ago and the 1990 NBA All-Star Game, which was held in Miami. During that game, Patrick Ewing debuted the now classic 33 Hi on-court for the first time. So for this pair, they wanted to treat the sneaker as if Pat was a current player, and they were making him a one-off PE to wear in the game.
Take cues directly from the 1990 NBA All-Star Game logo, this pair comes in a South Beach-esque Baltic, Turkish sea, and red colorway. Details include red and white accents, a light sand colored midsole and clear ice blue outsole (a first for the 33 Hi) to represent the beach and ocean in Miami. Glow-in-the-dark stars are found on the toe, which represent the NBA All-Stars and complete the look.
The 'All-Star' Ewing 33 Hi hits ewingathletics.com as well as select Ewing Athletics retailers on Friday, Feb. 13 in limited quantities.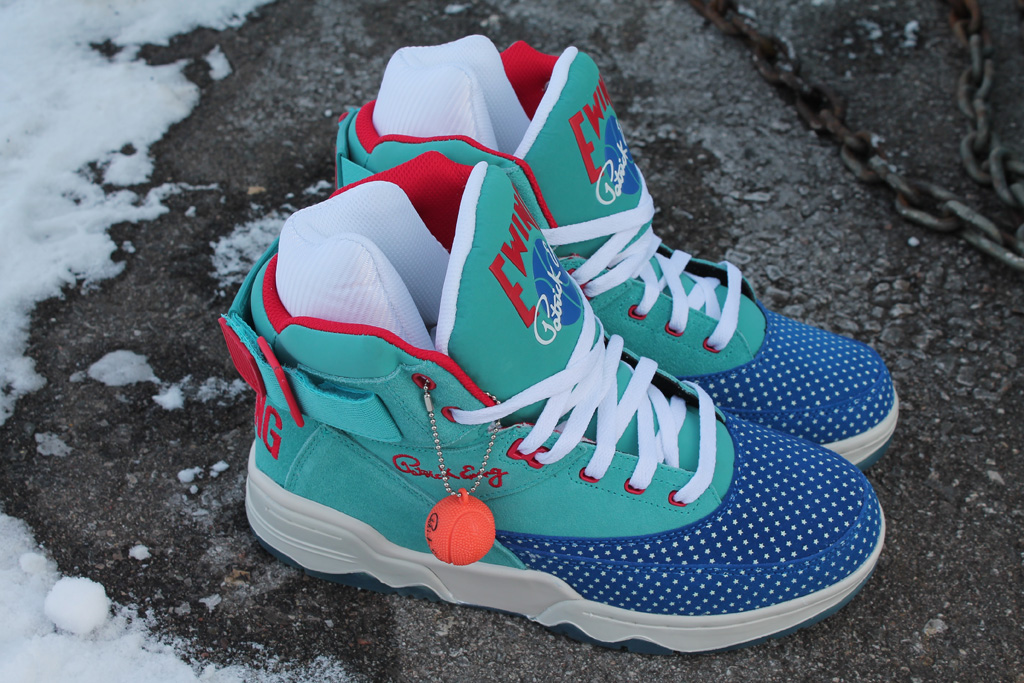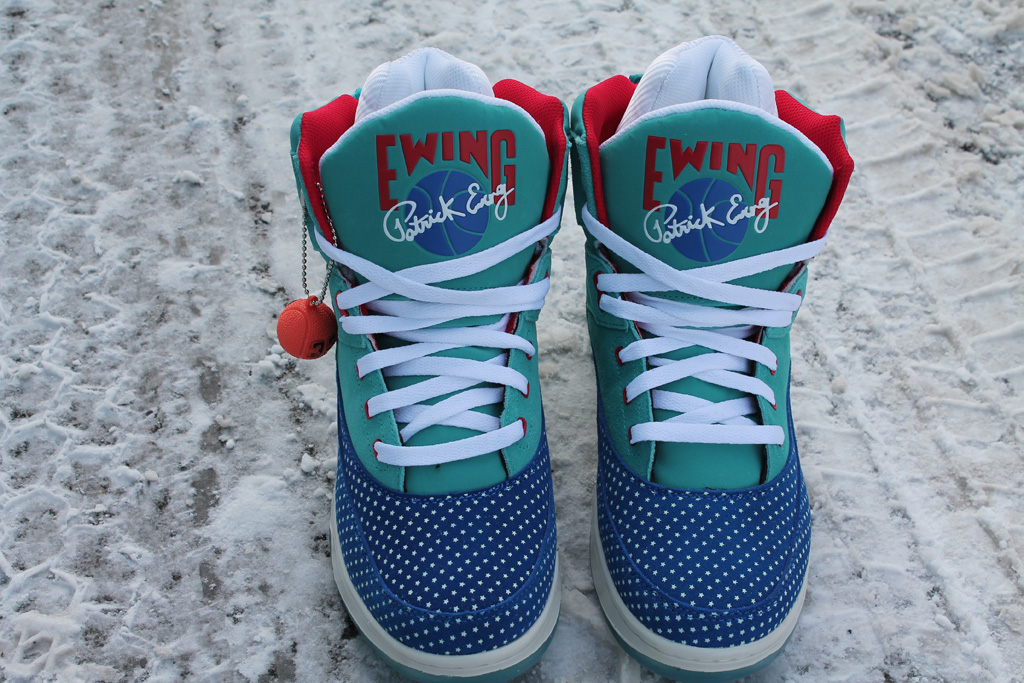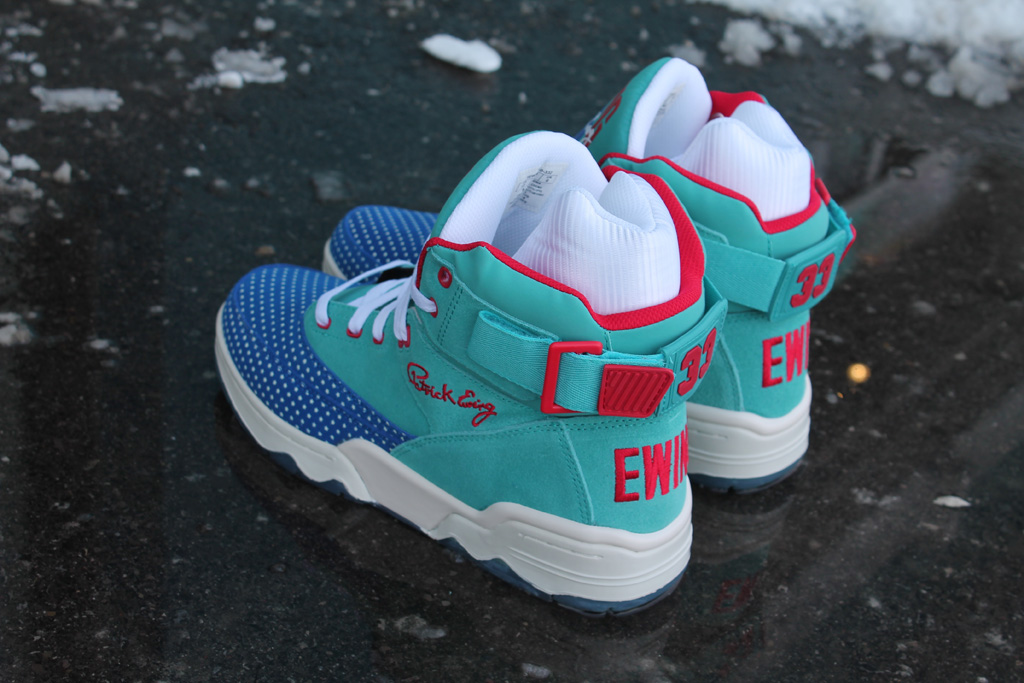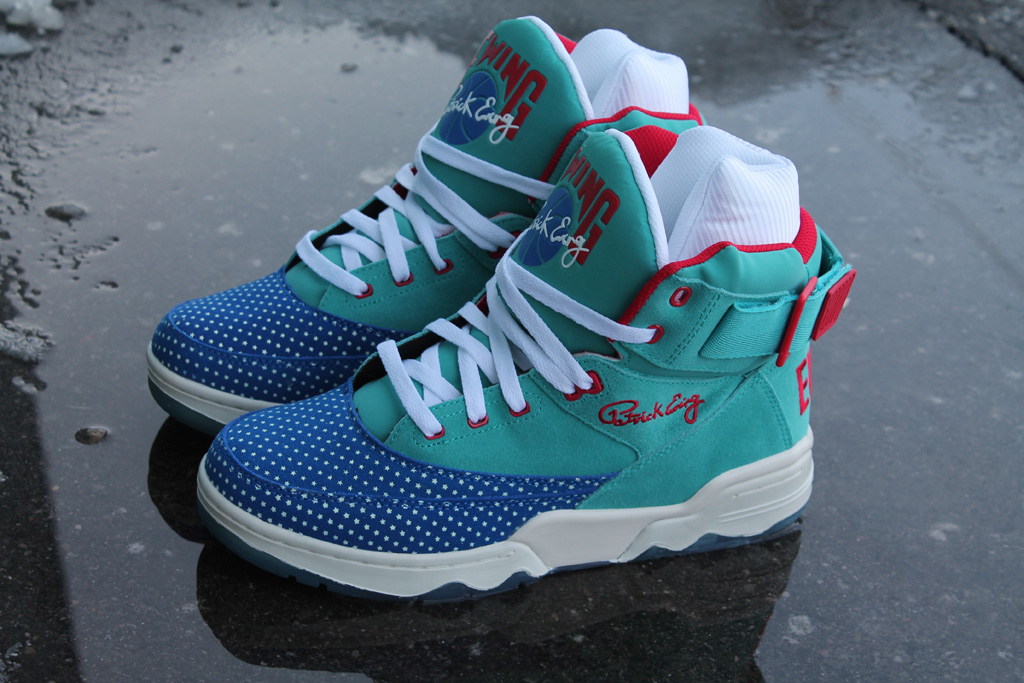 Steve Jaconetta is the Release Dates & Archive Editor of Sole Collector and you can follow him on Twitter here.