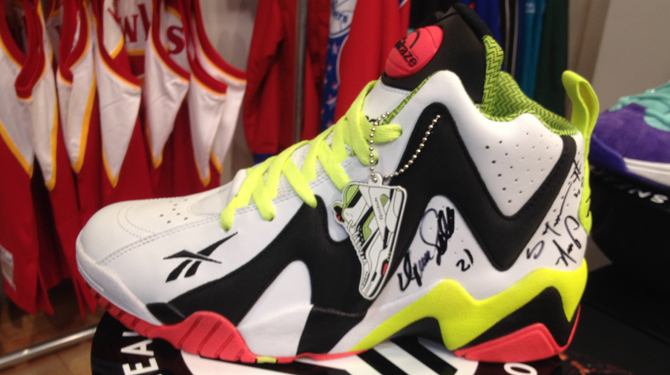 by Brendan Dunne
The Reebok Question isn't the only sneaker that will be borrowing the Pump technology.
Shown here is an upcoming Reebok Pump Kamikaze II, which makes like the recent Pump Question hybrid and slaps the iconic apparatus on the tongue. Otherwise the build of the Kamikaze II upper is unchanged, although the colorway here is very clearly inspired by the original Reebok Pump Twilight Zone. Reebok apparently has two more Pump hybrids on the way.
The Reebok Pump Kamikaze II release date is set for March 13, 2015.
UPDATE 2/27: Official images of the Reebok Pump Kamikaze II courtesy of Reebok.