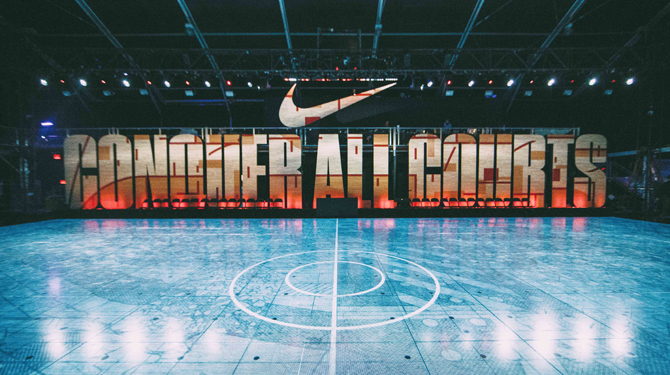 by Brendan Dunne
Nike has matched the spectacle that is NBA All-Star 2015 with a series of impressive pop-ups and event spaces dotting the city.
Downtown at 418 Canal is the Nike Zoom City Arena, a massive basketball facility that's got a programmable LED screen for the court. The court can be utilized to run training programs and content that interacts with the players above it. The Nike Zoom City Arena isn't a retail oriented space, but those in NYC for the weekend can visit the arena.
Information on the Nike Zoom City Arena schedule can be found here.