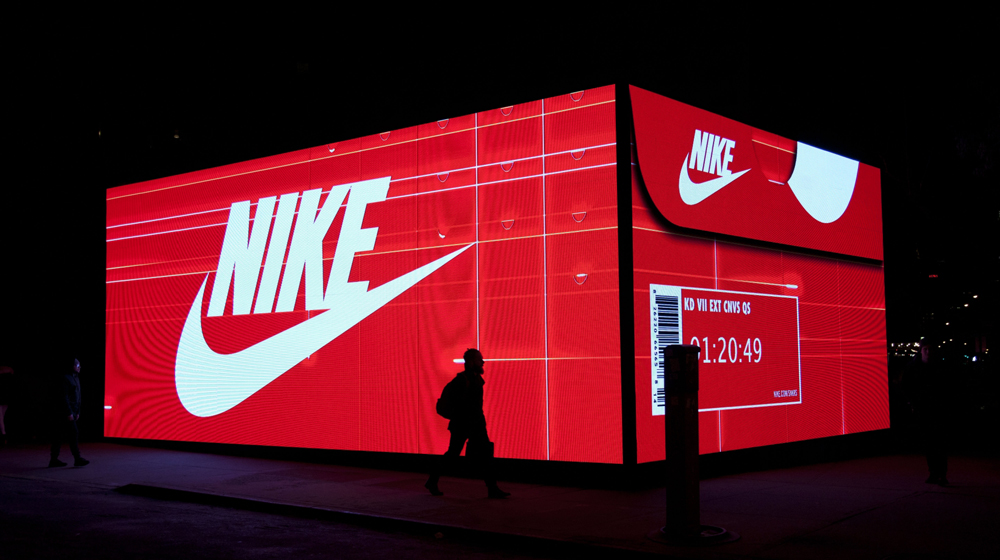 by Brendan Dunne
Those in NYC should know by know that Nike is doing it big for the 2015 All-Star weekend.
One of the brand's many pop up spaces located around the city is the new Nike SNKRS Station at 348 Bowery in Manhattan, which serves as a retail space and an introductory platform for the new Nike SNKRS app.
The app, which provides a unique product experience and the ability to purchase sneakers seamlessly, will have a full launch this spring, but for now is only available to those with special access codes granted by Nike. These access codes can be had at the SNKRS Station through this weekend.
The store will also host restocks of some very sought after shoes, as well as early sales for pairs like the "Metallic Gold" Nike Air Foamposite One. The façade of the Nike SNKRS Station, a massive animated display, features a countdown clock that will reveal a new sneaker to be sold at the location each day.
Reservations for the Nike SNKRS Station are already full, but these photos will allow readers to take a tour inside. Those not in NYC can follow along with Nike for updates on how to sign up for the SNKRS app. More info on the new Nike SNKRS app can be found here.