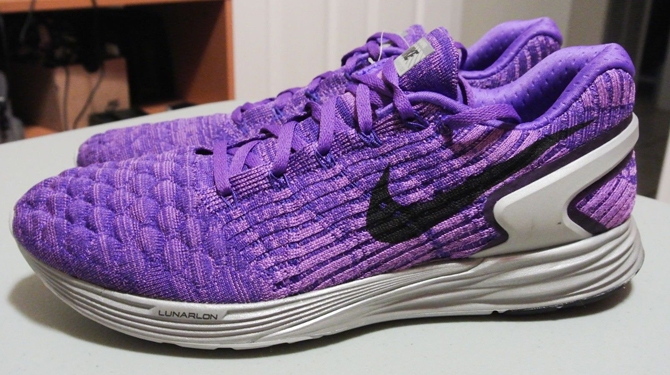 by Brendan Dunne
It's looking more and more like the Nike Flyknit LunarGlide 6 isn't going to happen.
The upcoming Nike Flyknit LunarGlide 7 is still on the schedule, but even when that shoe does show up, there will probably be some lamenting the fact that this build never hit stores. Info surrounding the sneaker pegged it is a part of Nike's H20 Repel/Shield Pack line, and the tongue tag here confirms that (a release would have made it one of the first water-repellant Flyknit sneakers). The shoe also uses some reflective accenting for the midsole and heel clip, another element borrowed from the Shield series.
This Nike Flyknit LunarGlide sample can actually be purchased relatively cheap on eBay.