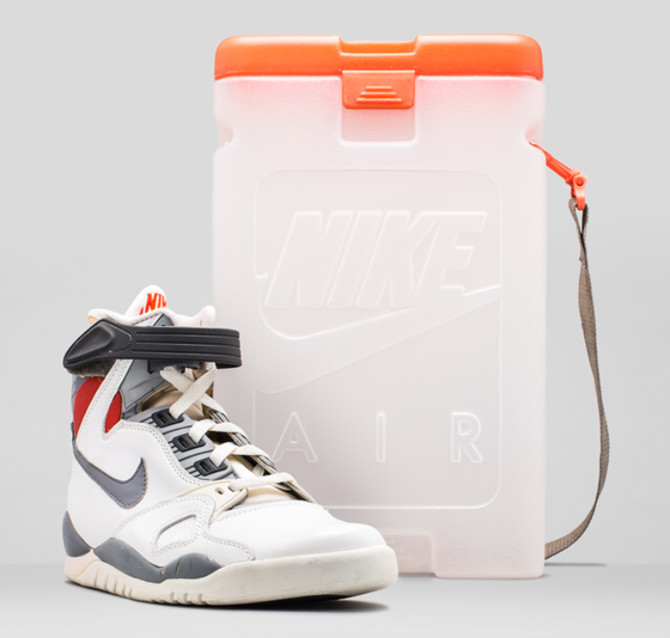 by Brendan Dunne
Buy Now: Nike
The new Nike SNKRS app just released a story on the Nike Air Pressure, that extra tall, inflatable design from 1989 that came with one of the best boxes in Nike history.
The arrival of the Air Pressure history lesson alone on the app isn't reason enough to anticipate a retro, Nike's dropped similar stories since the app's launch that aren't tied to releasing products, but the closing bit of copy reads "Who knows what 2015 will hold for the coveted silhouette."
Nike did recently bring back the Nike Air Command Force, so it's not hard to believe that more pumped up retros could be on the way. Images from the Air Pressure entry on the SNKRS app appear below. Sole Collector will have any updates on a possible 2015 Nike Air Pressure.