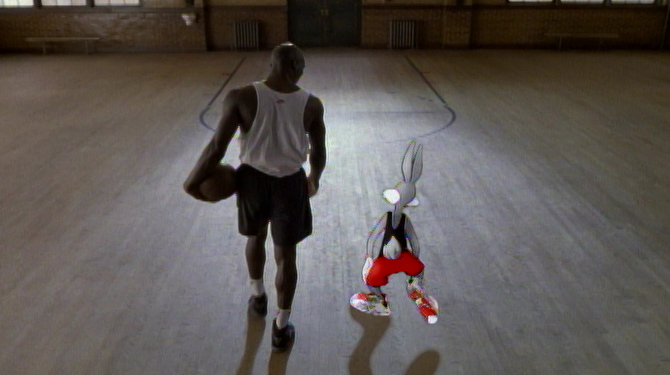 by Brendan Dunne
The upcoming return of the "Hare" Jordan 1 was tacitly confirmed today by the likes of Jordan Brand, who officially announced the 2015 return of the Hare Jordan campaign.
The brand didn't mention which products will be a part of the range, but given the Jordan 7's presence at retail so far this year, that seems like an obvious inclusion. The upcoming Hare Jordan collection will include apparel and sneakers. This team up dates back to 1992, when the first commercial featuring Mike and Bugs aired during the Super Bowl.
The campaign would eventually lead to the classic Space Jam, a movie that's got pretty deep sneaker connections. Speaking of which, maybe Jordan Brand should go ahead and bring those back too. More on the return of Hare Jordan can be found at Nike.