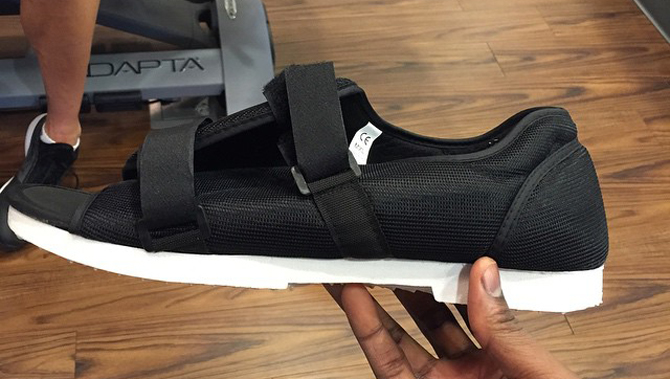 by Brendan Dunne
Kevin Durant has jokingly provided a first look at the Nike KD 8.
Obviously Nike wouldn't let Durant do that so far ahead of schedule, and the shoe here instead appears to be some sort of special footwear intended to help on a path to recovery. This comes after Durant underwent a minor procedure this weekend that was meant to reduce soreness in his right foo. Durant posted the image on Instagram with the caption "Can't wait for the 8s to drop!!"
While this "teaser" is obviously a joke, it does serve has a reminder to how little Durant has worn his current KD 7 in NBA games this season–his total time in the model has amounted to just one quarter.