by Brandon Richard
For one reason or another, Kevin Durant is not pleased with his new signature shoe. At least not as far as playability is concerned. Through the All-Star break, Durant had not worn the KD 7 once during the regular season, instead playing in the previous season's model.
"We are excited to see Kevin Durant back in competition. KD will be wearing orthotic inserts as he returns from surgery on his right foot," said Nike in a December statement. "The existing KD 6 shoe design is currently the best solution to accommodate the orthotic. The Nike design team is perfecting the KD7 to accommodate KD's orthotic."
Then came January. And February. Still no KD 7.
Until this past Sunday, when Durant broke out his new shoe for the All-Star Game. Of course, he didn't have his best outing — just 3 points on 1-for-6 shooting.
All seemed well when Durant began tonight's game, the first back from All-Star break, wearing the KD 7. Coinciding with today's launch, he laced up the 'Aunt Pearl' colorway, which pays tribute to his late aunt. However, he switched to red-based KD Trey 5 II for the 2nd quarter, which the league is allowing tonight in celebration of Chinese New Year.
When the Thunder came out for the second half, Durant was back in the KD 6, so KD's run in the 7 may now officially be over.
If it is, at least we had tonight.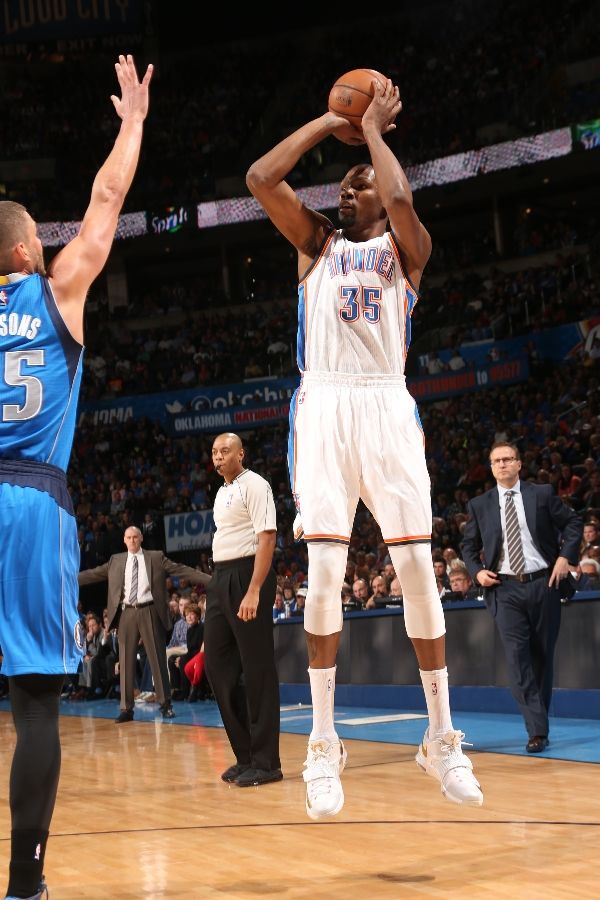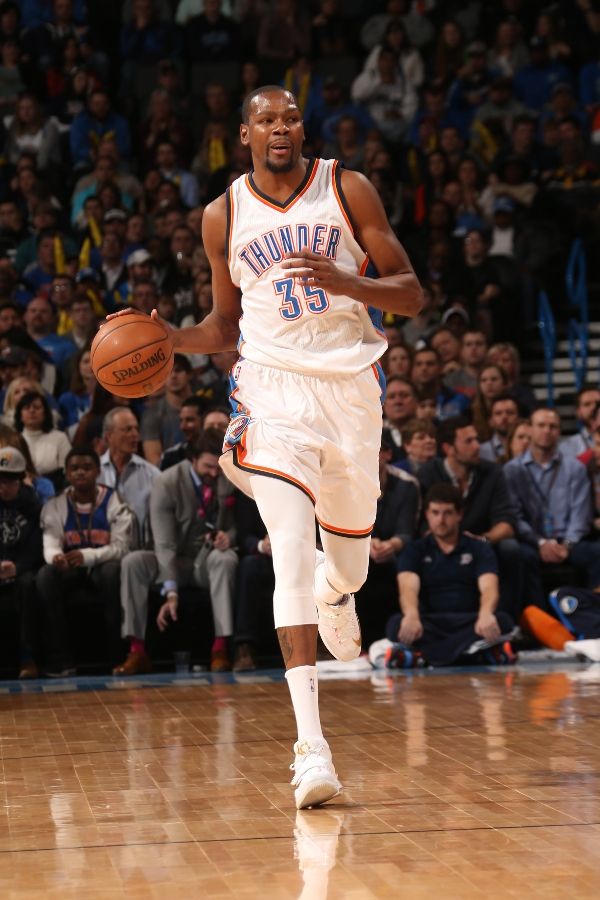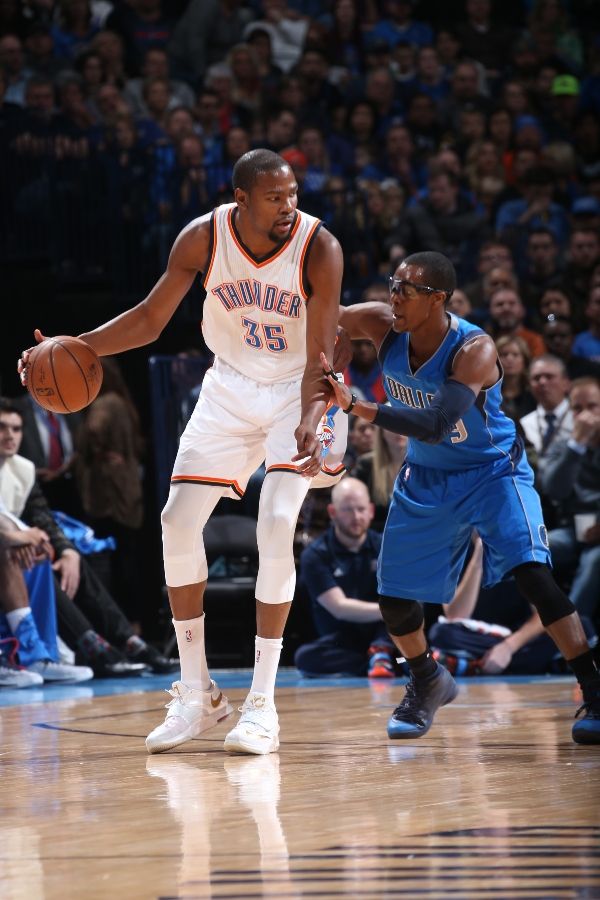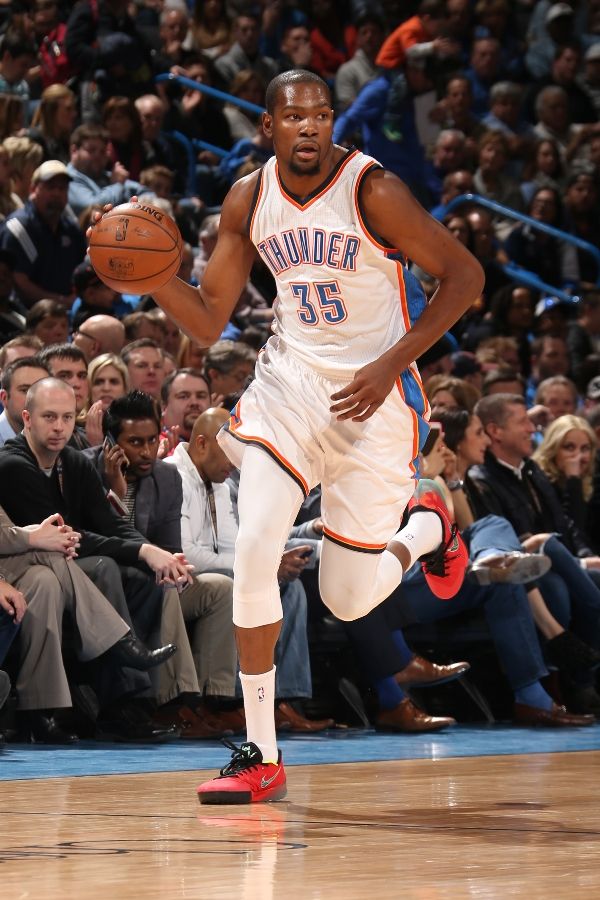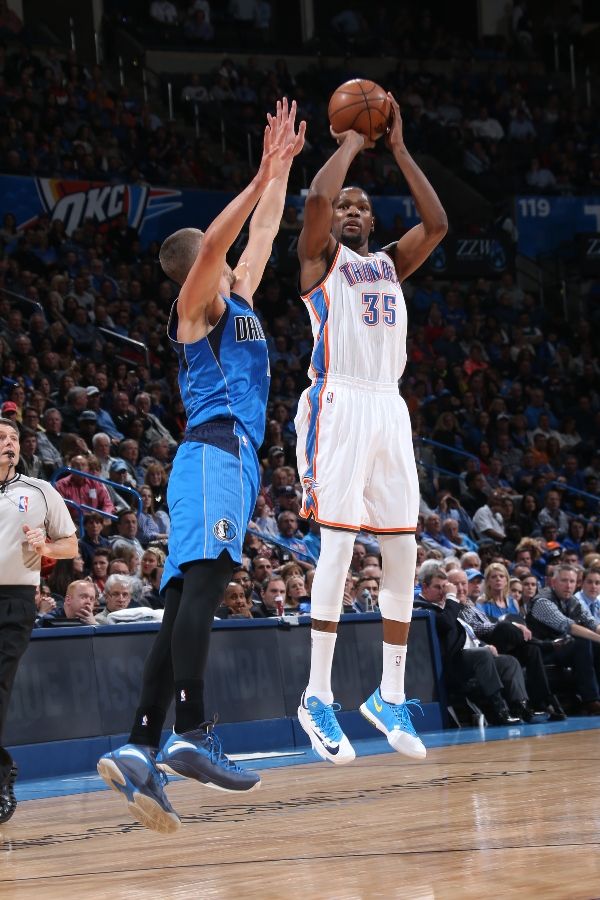 images via ESPN