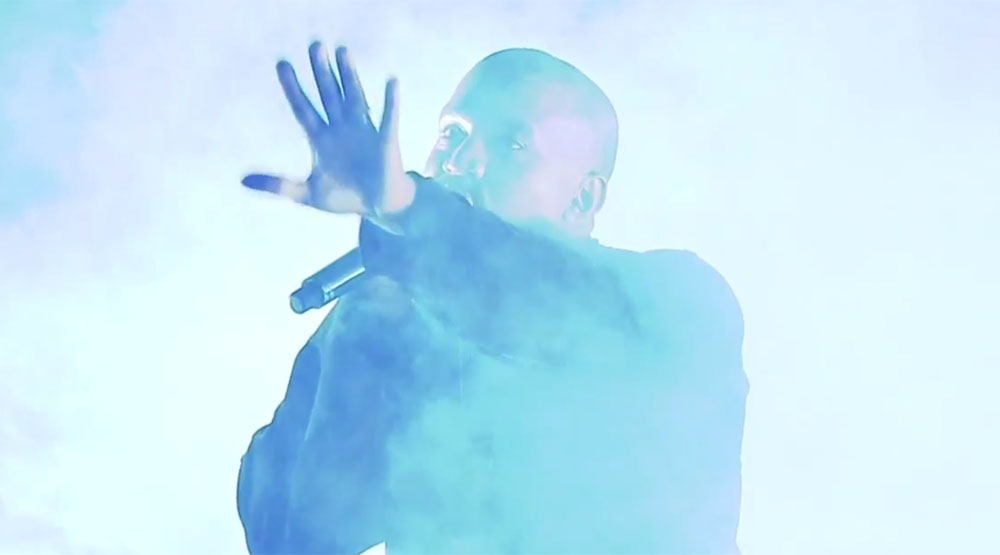 by Brandon Richard
Kanye West made a surprise appearance at last night's Big Sean show in Los Angeles, performing a mini set in front of a sold out crowd. He also had a mini visionary stream of consciousness, which was mostly aimed at his former partners at Nike.
"I just want to talk to Portland real quick, everybody at the Nike office right quick," said West. "Cause I know the execs sayin' that Nike ain't scared of Kanye West. Should Nike be scared of Kanye West?"
Later, West stated, "But y'all should thank Nike, 'cause they made me make these songs right here," before performing 'New Slaves' from his Yeezus album.
West and Sean both wore the new adidas Yeezy 750 Boost sneaker, which West is also expected to wear for tonight's performance at the Grammy Awards. According to sources, the shoe will launch next Saturday, Feb. 14 at a rumored price tag of $350.
Oh boy...Kanye talking talking about Nike. https://t.co/UvPMamit6H

— SoleCollector.com (@SoleCollector) February 8, 2015
"Should Nike be scared of Kanye West?" @kanyewest

— SoleCollector.com (@SoleCollector) February 8, 2015
"But y'all should thank Nike, because they made me make these songs right here." @KanyeWest before 'New Slaves'

— SoleCollector.com (@SoleCollector) February 8, 2015