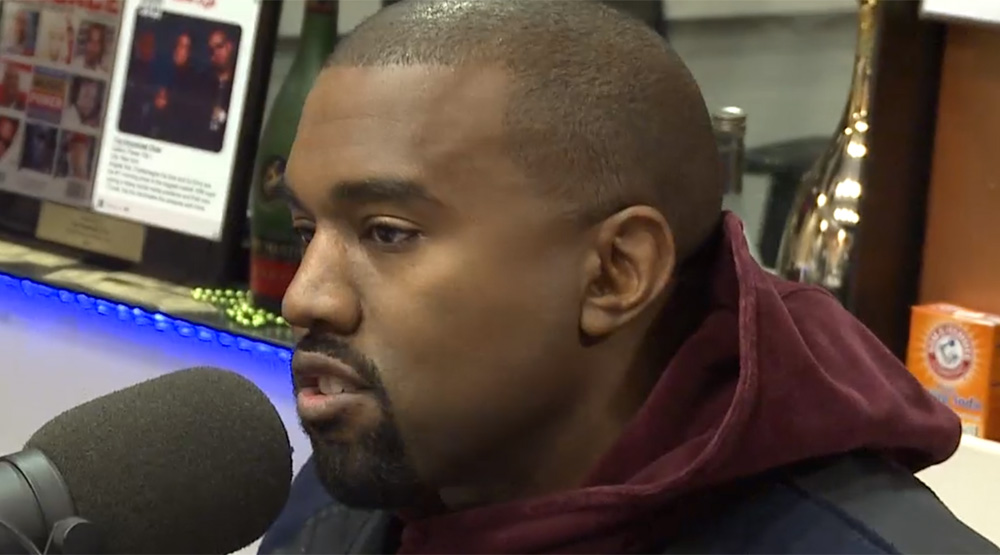 by Brandon Richard
Fresh off New York Fashion Week and the launch of his adidas Yeezy Boost sneaker, Kanye West made his highly anticipated return to Power 105.1's Breakfast Club earlier this morning. The trio of DJ Envy, Angela Yee and Charlamagne covered a variety of topics with Mr. West, including his new shoe and his working relationship with adidas.
Responding to some in-studio criticism about the grey-based launch colorway of the Yeezy Boost, West confirmed the release of a second colorway, telling the Breakfast club, "We coming with the black ones real soon."
While West is happy to have the space to create, he's not fully content with the way his sneakers are being released.
"Yeah, I didn't want them to be limited actually," West said in response to hearing aftermarket prices of the Yeezy Boost. "That's something that the company did. I really want as many people to get them as possible. I don't want the price to be $350. I don't want to play this sneaker culture game where they be reselling them for high prices and stuff. I just want people to have what I made. Ain't no limited release of the College Dropout."
But he's still encouraged about his working relationship with his new partners at adidas, which he compares to a marriage. "Yeah, I do have a lot more [control]. At least I can do something. But any relationship that starts off, you ain't gonna have all the control. It's a marriage — usually the first year of any situation is the toughest."
Later, DJ Envy compared the Yeezy Boost to the previous two Nike Yeezy models, saying he can't imagine himself playing in the adidas shoe.
"You can actually play basketball in this one better than the other ones," West replied. "Because first of all, it's got Boost, which is the best technology."
On the topic of colors, West explained why he chose a simple look for the Yeezy Boost and reaffirmed his statement about not doing another all-red shoe.
"I think the color palettes, all this, the red over here and the 30 different colorways and the Black History Month version and all that, that's gonna be outta there."
Before tackling other topics, West closed the segment by saying, "Humbly, I would say that I'm the most influential person in footwear right now."
The Yeezy Boost segment leads off the interview below.