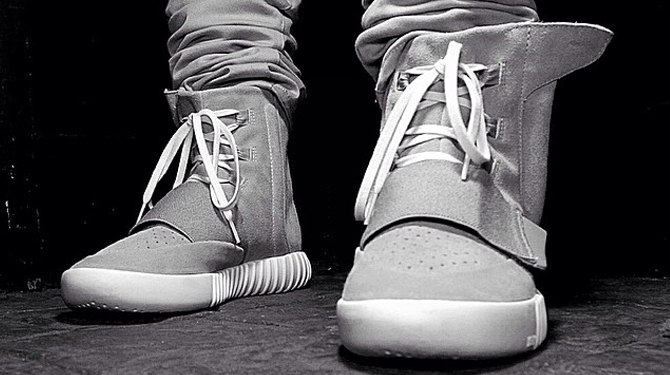 by Brendan Dunne
According to Kanye, the adidas Yeezy 750 Boost will cost $350 and will be limited to 9,000 pairs for its first run.
Price rumors have been floating around since the sneaker's reveal this weekend, and the $350 figure matches the speculated info that was already out there. In terms of the limited nature of the shoe, 9,000 pairs is definitely more than many people would have expected for the first Kanye West x adidas Yeezy shoe. It's unclear if more pairs of this model or colorway will produced down the line.
The info, caught by Complex, comes from Kanye's first post-Grammy interview this morning with Ryan Seacrest.
On the topic of the adidas Yeezy 750 Boost release, Kanye said, "The shoes come out this Saturday. There are only 9,000. They're $350. I just wanna make sure we keep it safe. I've heard about people getting hurt over sneaker culture…Just be patient, we'll make more Yeezys. Eventually everyone who wants Yeezys will get them."
Kanye's full Ryan Seacrest interview appears below.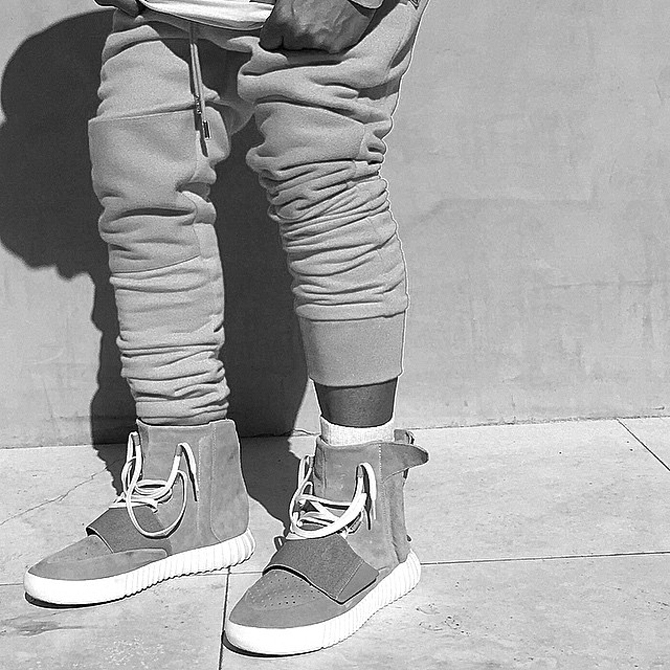 Photos via ibnjasper