by Gerald Flores
Images by Liz Barclay
It's usually not par for the course for adidas to drop a new technology in its Originals line, but that's exactly what it did with XENO – a new material that changes its colors in response to the light.
But how does this new tech work and how did the idea for it come about? adidas Originals' design director Josh Herr broke it down: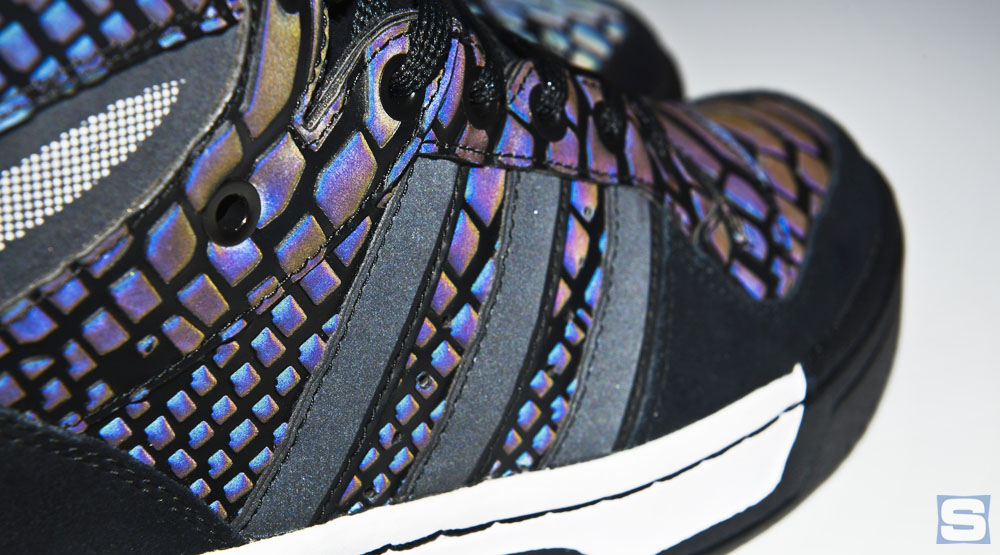 New York City, where this year's NBA All-Star Game will be played, was the inspiration for having a material that "lights up."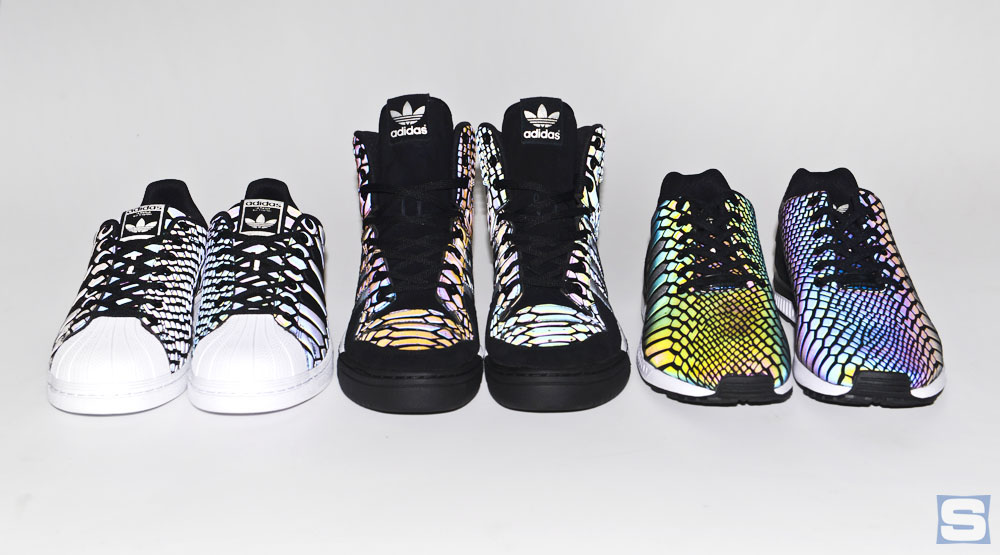 "We wanted to do something special for All-Star. We have a long history with New York City. The first shoe we did for anywhere was the Metro Attitude in 1986. That's how we wanted to reinterpret and play on that story and honor our past. What makes the shoe more interesting is that we took inspiration from the colors of the cities, and how it comes alive at night."
Too pull off the material, adidas looked to the Xenopeltis snake, where the name of the material comes from.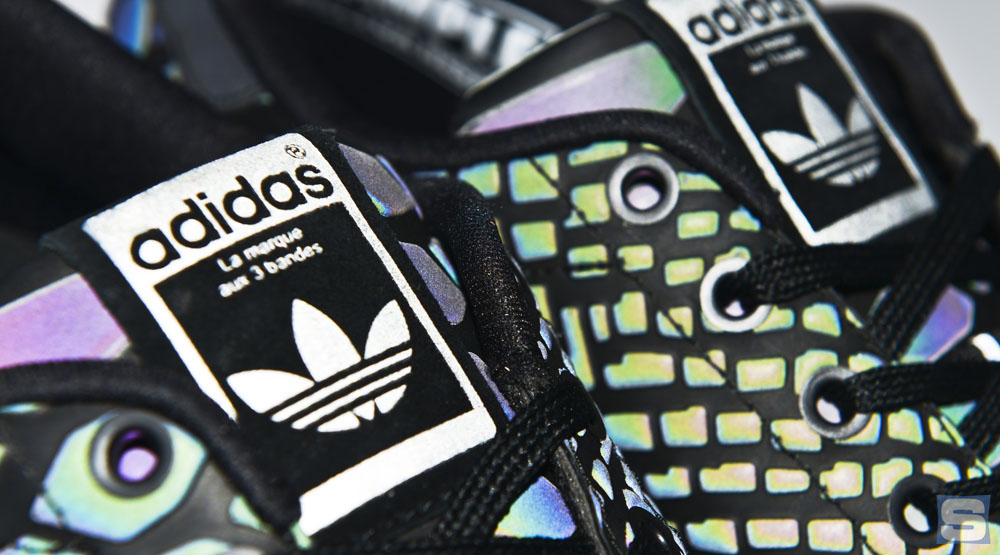 "We came across this snake in South East Asia that has this great iridescent scales. It had this quality and something we never seen before."
The biggest challenge: getting the material ready in time to launch for NBA All-Star Weekend.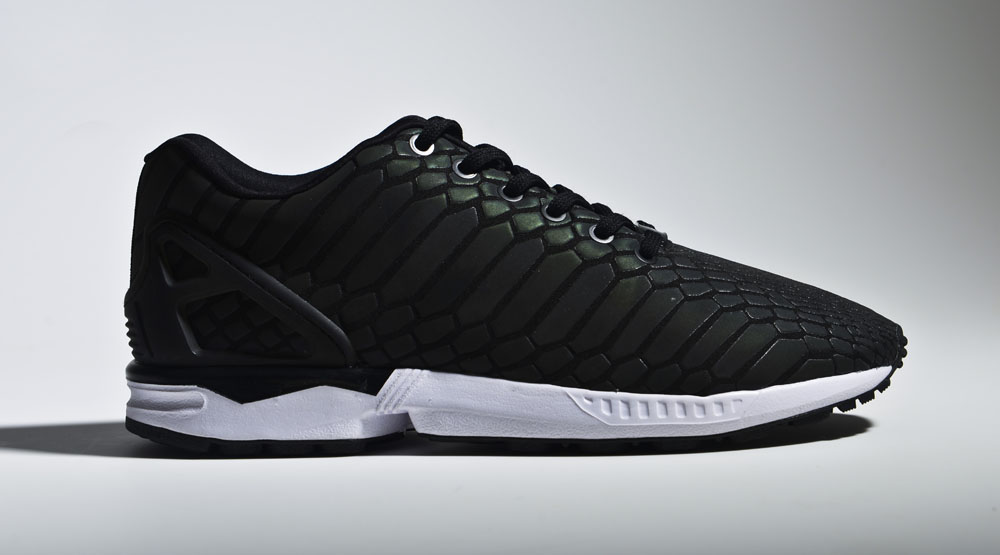 "When we got this idea, everyone knew that we had to bring it up. We had no other choice. We essentially invented a new material and a new way of creating a light-reactive material. There were so many rounds of sampling, but we figured it out and everyone is super proud of what we came up with."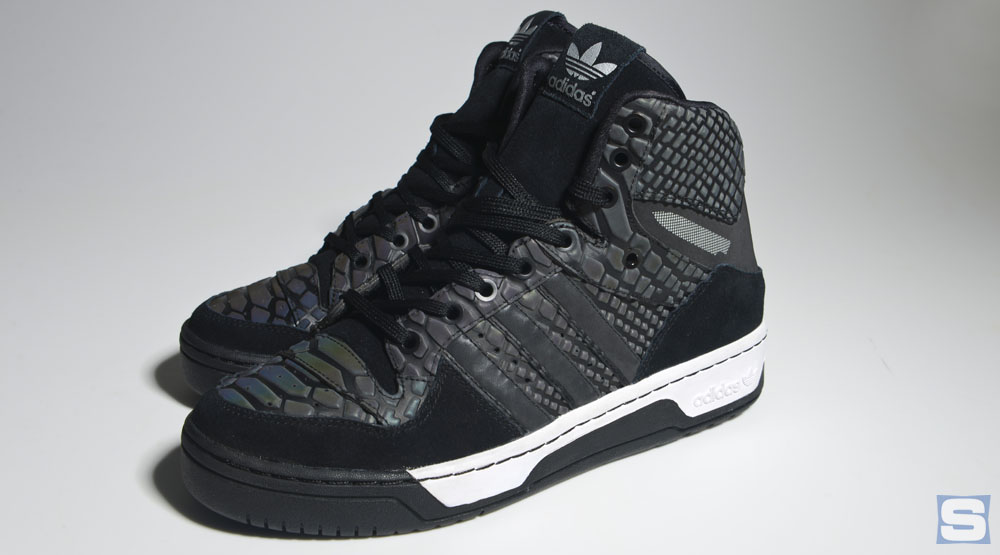 "It was a new material, so there's a lot of testing, and you have to make sure we're maintaining really high quality standards. We wanted to make sure the shoe works with you over time and they're not falling apart."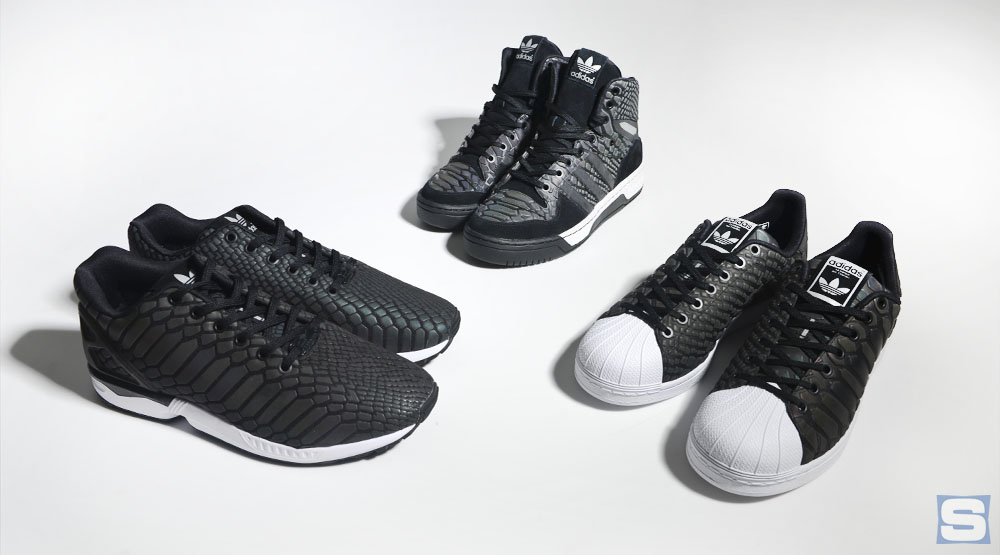 Manufacturing the XENO material wasn't that far off from what adidas was already doing with other shoes.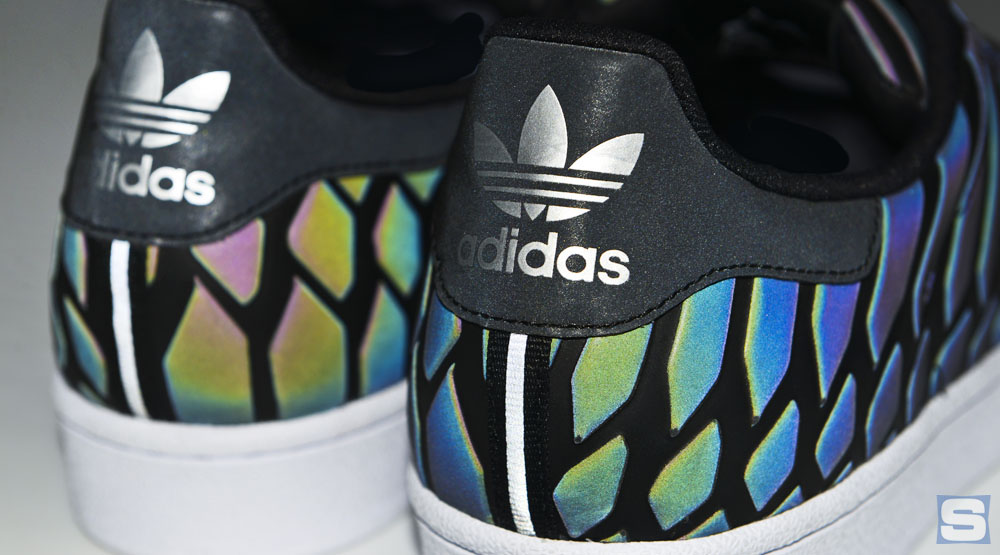 "Essentially we came up with a new way of stacking [materials in the upper]. It's not that far off from hot melt. We already looked at those shoes and how they were constructed. We tried to replicate that and then use it in a new way. For example with Flux, that's a hot melt foam that's and heated up and cut out for the shoe.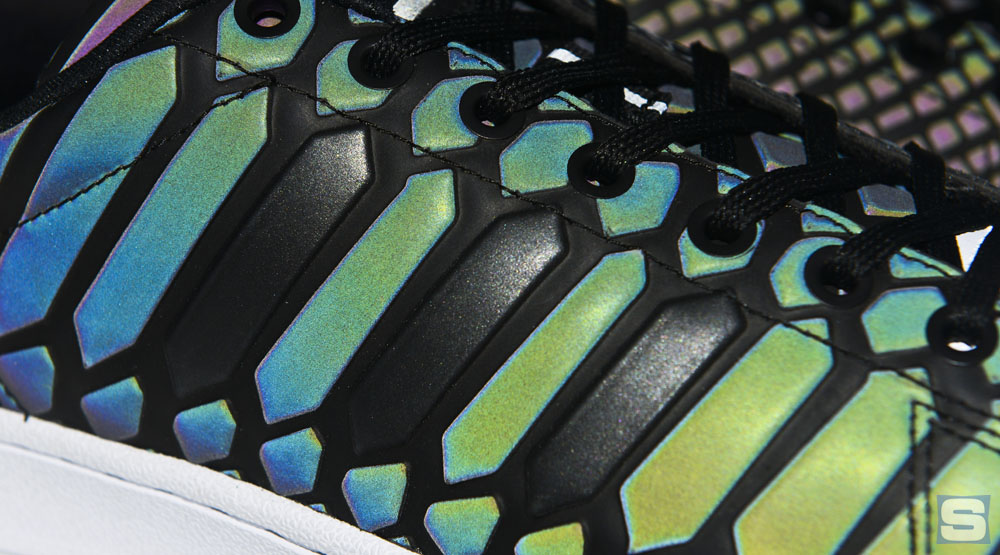 Except, the hot melt process for the XENO was a bit more extensive.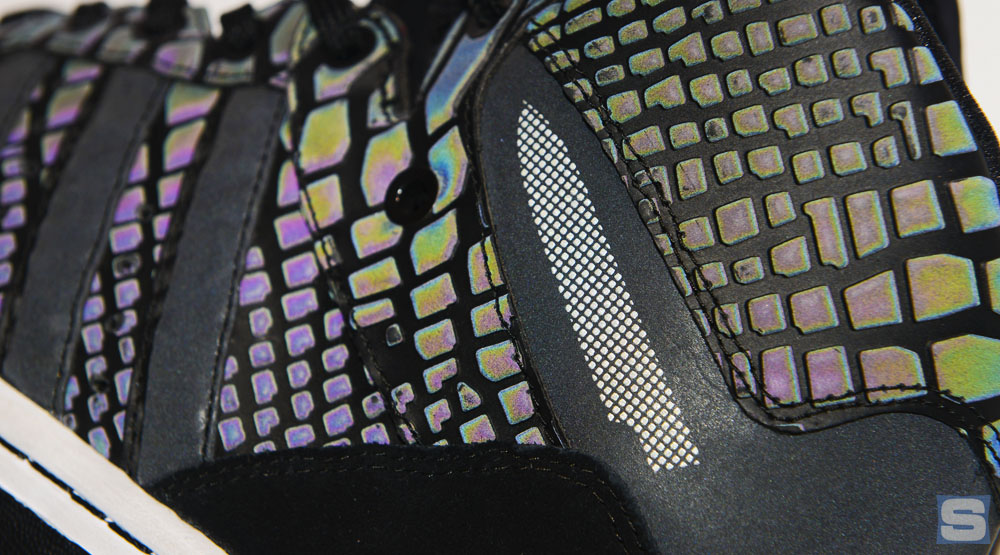 "We did the hot melt process 240 times for each scale on each pair. So the production of it was a bit of a challenge, but well worth the effort."