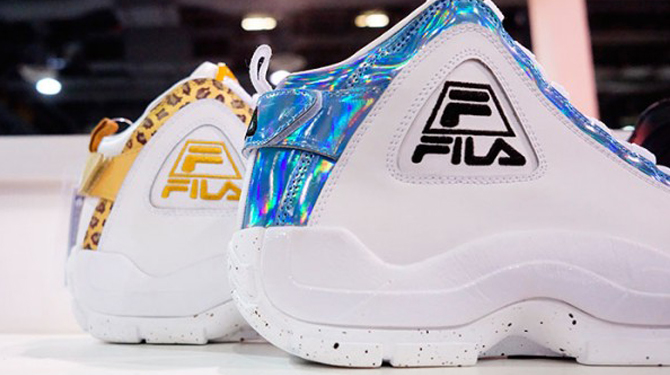 by Brendan Dunne
The Fila 96, originally known as the Grant HIll 2, has moved out of the way lately as the brand brings back the Fila 97.
That doesn't mean that the 96 is gone for good though. Gathered here are some images of what's to come in 2016 from this retro basketball silhouette. The make ups take the silhouette to new places with shiny, lenticular treatments and what appears to be cheetah patterning. Channeling more flavor of the 90s era that the shoe was born in is the gradient pair below, which also has the lenticular look on its side badge.
Expect these Fila 96/Grant Hill 2 sneakers to release in the spring of next year.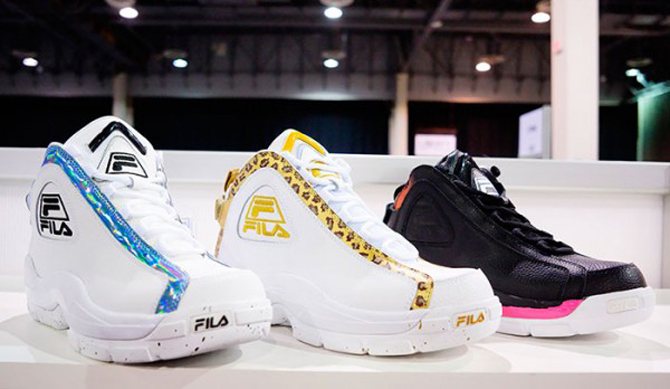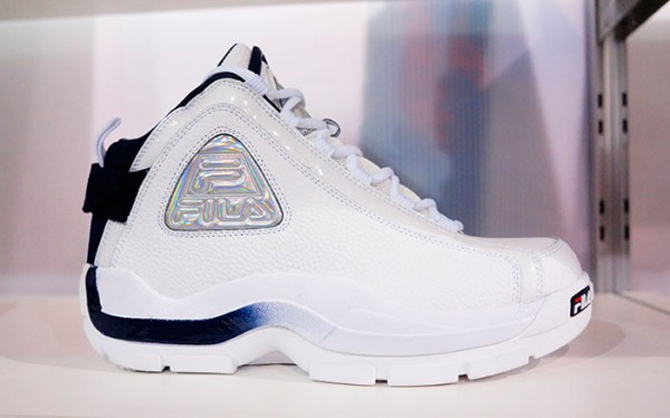 Images via TSG