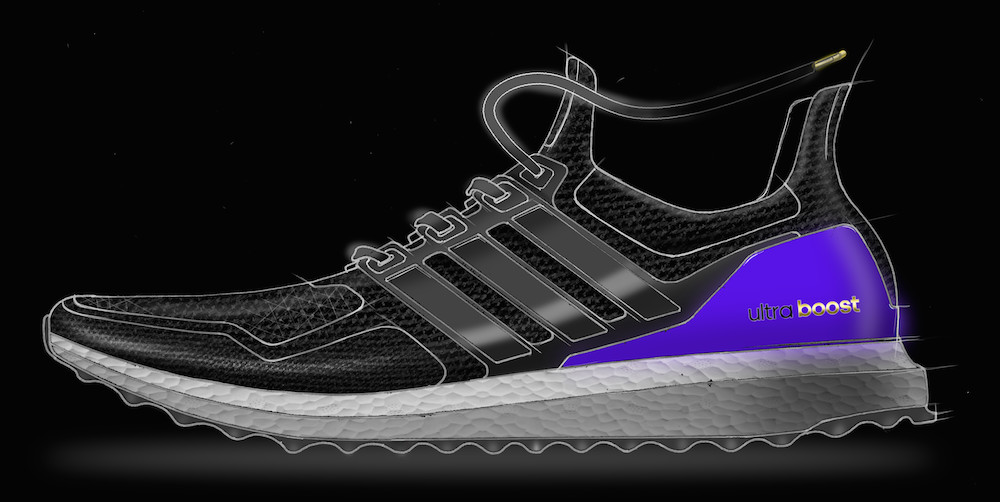 by Gerald Flores
It's been one of adidas' most intriguing technologies in a very long time. Since debuting in 2012, Boost cushioning has expanded into everything from basketball kicks, to skate shoes, and even the soon-to-be-launched Kanye West adidas Yeezy.
But let's not forget that Boost started with runners, and adidas is planting a flag in entirely different territory with the Ultra Boost - a new model that the brand is touting as the greatest running shoe ever.
"We don't want to evolve," said Adrian Leak, adidas global general manager of running. "We want to revolutionize the running shoe industry by bringing something that was unexpected."
No one was surprised that adidas could make a sneaker that could stand the rigors of serious runners. What people didn't expect was for adi to put it in a package that was sleek enough for marathoners and street kids alike to beast over.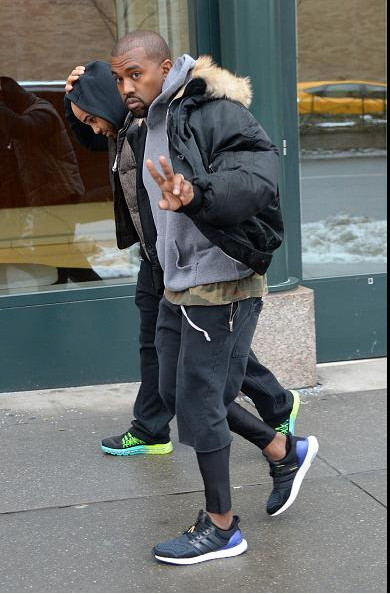 Sure, the original adidas Energy Boost was a game changer for the brand that introduced the cushioning to the world. adidas followed that up with the Pure Boost, which was more about the aesthetic than about setting personal records, and it was arguably one sexiest sneakers of 2014 (depending on who you ask). And now, you have the best of both worlds in one.
"We're moving into simpler, but beautiful in terms of how we want to design something," Leak said. "It's a great looking shoe. Ultimately, we want to make all our shoes great looking."
Instead of a synthetic or engineered mesh in the upper, the Ultra Boost uses Primeknit - a knit material that adidas fought Nike over in a Nuremburg, Germany court in 2012. Adidas eventually won the lawsuit, in which Nike accused the Three Stripes of patent infringement over Nike's Flyknit.
The notion to use Primeknit in the upper came from data on the foot that adidas captured using the same measurement technology as NASA. What the brand did with the information was create "stretch science" or develop a shoe that could conform to anyone's foot (similar to Nike Flyknit, but not exactly the same) that was breathable, as well as lightweight.
"We set out to create the greatest running shoe ever made, and for a designer, that's quite a daunting task," said Ben Herath, VP of design for adidas Running. "We looked at all our innovations and our best technologies, and we got all of that into one shoe."As important as making sure the sneaker performed was, so was making sure that it looked really cool. For Herath, that meant keeping the design as minimal as possible.
"If it didn't make you feel more energized, we just pulled things off," he said. "As we got simpler, it got more beautiful. We began agonizing over every millimeter and detail because of that."
So is the Ultra Boost a new classic for adidas? Timing for the sneaker, which dropped this week for $180, couldn't be better. The brand has a lot of forward momentum with the much-anticipated debut of Kanye West's sneaker (with Boost technology) and new launches tied to the NBA All-Star Game.
All eyes are on the brand's next move, and the Ultra Boost is just one piece in the brand's future plans.
"We want to create tomorrow's Originals," Leak said. "We'll know more about the properties of Boost technology and how we can construct shoes in the next few years, and we'll make more improvements. This is just a step in a long journey."
Gerald Flores is the Editor-in-Chief of Sole Collector and he tweets about sneakers here.