by Brandon Richard
On his way to New York for All-Star Weekend, it was only right that DeMarcus Cousins paid tribute to Lady Liberty in one of the most memorable games of his career.
Tied at 83 with the Phoenix Suns late in yesterday's game, Cousins received an inbound pass at the top of the key, dribbled once and used a pump fake to get a shot up. With a little luck, the ball settled into the hoop after a few bounces to give the Kings a much needed 85-83 victory at home. Cousins had 28 points and 12 rebounds on the day.
As mentioned, Cousins' buzzer beater was made in the 'Lady Liberty' Air Jordan 10 Retro. Inspired by the All-Star Game's famous location, the shoe drops next Sunday, Feb. 15.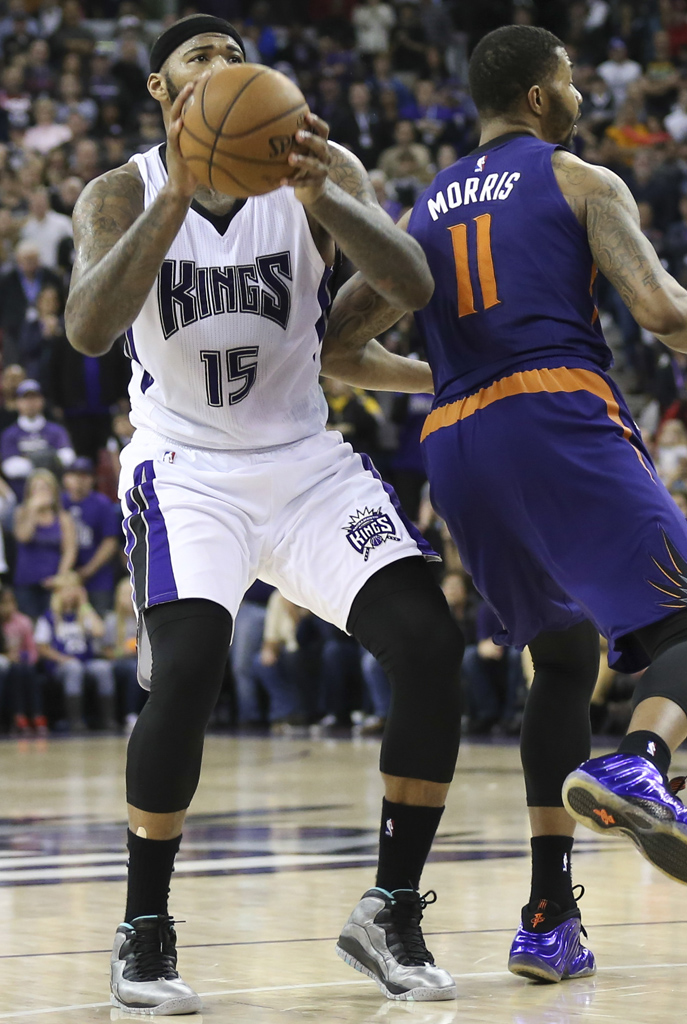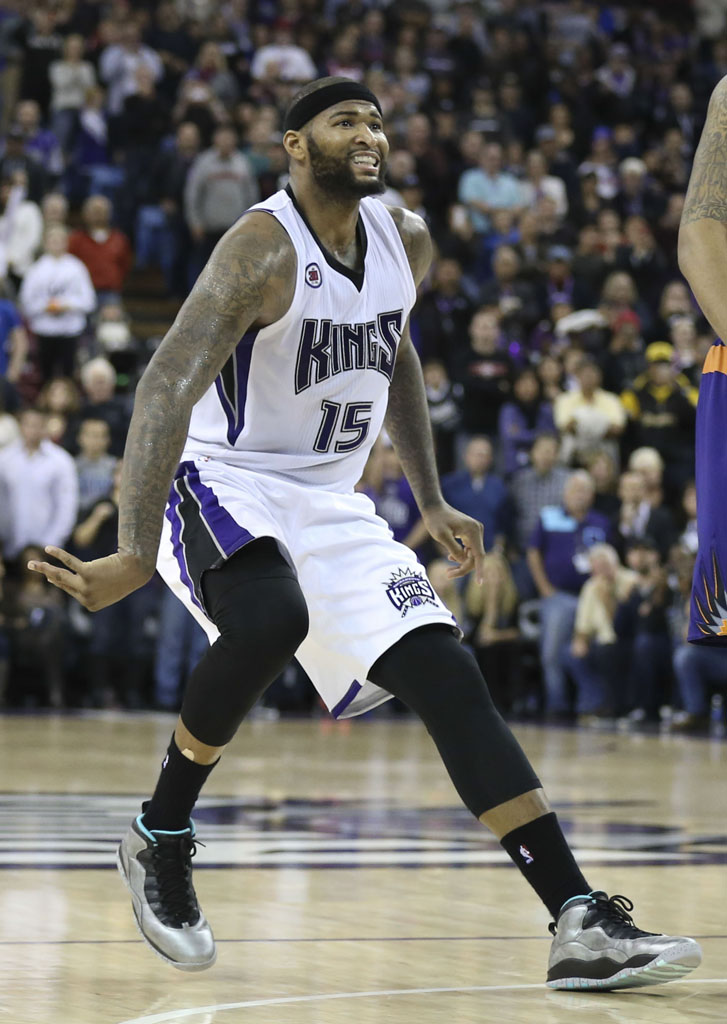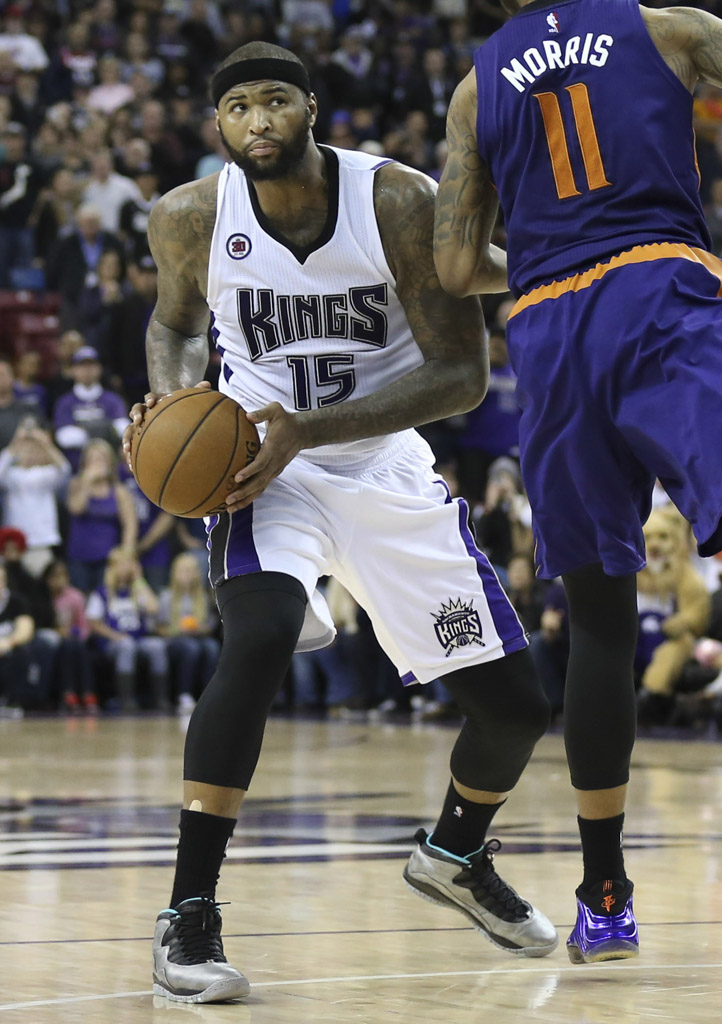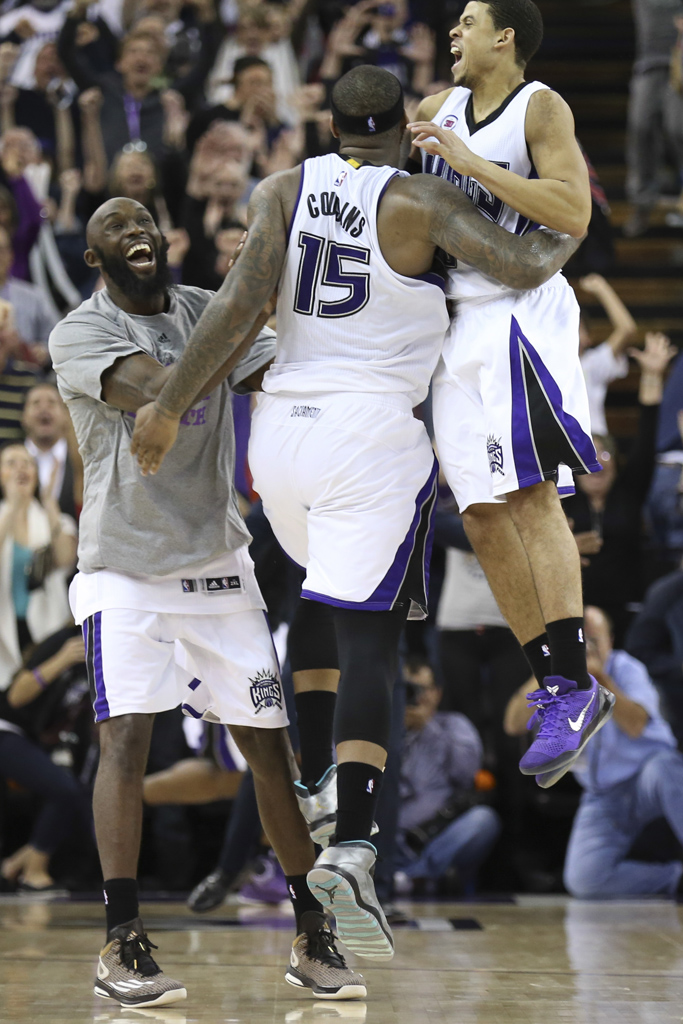 images via Kelley L Cox for USA Today Sports