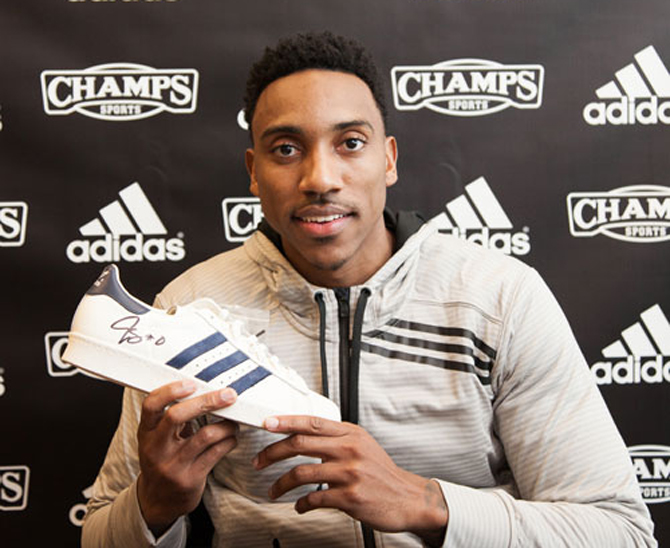 by Brendan Dunne
For all the fancy footwear that hit the courts for All-Star weekend, the just-released adidas Yeezy was nowhere to be found in-game.
The closest that the shoes came to that was when Shabazz Muhammad wore them as a passer during the Dunk Contest while helping out Zach LeVine. So then, which adidas athlete will be the first to bring the shoes out during an actual NBA game? In an interview with Champs Sports, Jeff Teague of the Atlanta Hawks said "I'm gonna hoop in the Yeezys one time," and mentioned that he planned to bring the sneakers out for the Hawks' first post All-Star game.
The Hawks will face the Toronto Raptors this Friday, so a Jeff Teague adidas Yeezy moment might be coming as soon as then.