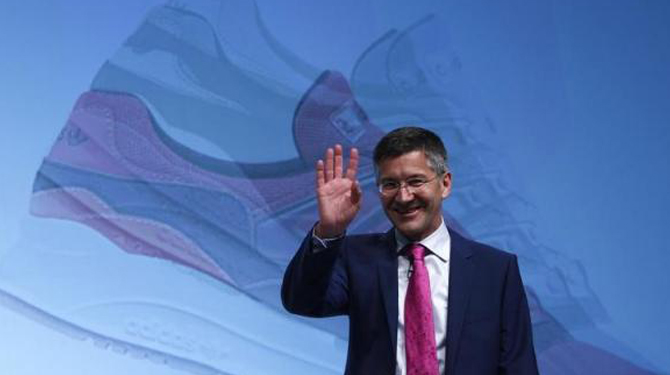 by Brendan Dunne
Adidas' restructuring efforts continue with the just announced launch of a search for a successor to CEO Herbert Hainer.
Hainer, who has been in the position since 2001, has a contract with adidas that lasts until 2017 that has a mandate for him to set up plans for his successor. Reuters reports that the most likely candidates for the position are Eric Liedtke and Roland Auschel, both current upper level adidas employees.
While adidas has struggled lately, Hainer was optimistic about the brand's start to 2015 in his talks with Manager Magazin, where the confirmation of his eventual departure was revealed. Hainer mentioned the Pharrell and Kanye partnerships, the selling of Rockport, and the restructuring of the adidas golf category as steps in the right direction for the brand.