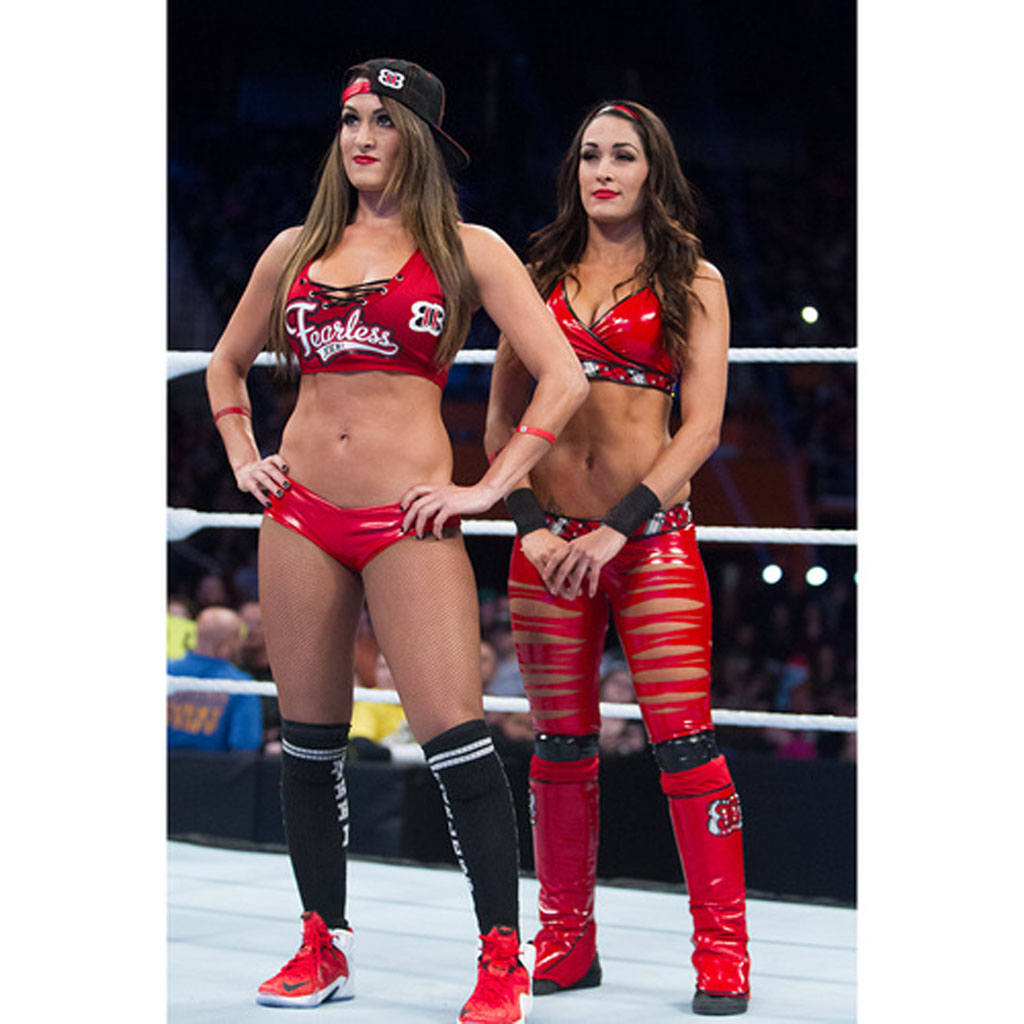 by Steve Jaconetta
If you're a wrestling fan as well as a sneakerhead, today is your lucky day.
Batista may have owned 2014 wearing numerous colorways of the Air Jordan XX8 for in-ring competition, other wrestlers in the WWE have been known to wear sneakers as well. When you think of sneakers and wrestling, you usually think of some of the more popular names, like Hulk Hogan, Kofi Kingston, even John Cena. One name you probably don't think of is Bella Twin, Nikki Bella. Now, Nikki is no stranger to wearing kicks in the squared circle. She has been spotted in Dunks, Jordan 1s and Air Maxes in the past.
During an episode of Smackdown which aired on Nov. 21, 2014, Nikki Bella wore the 'Heart of a Lion' Nike LeBron 12 to the ring, accompanying her twin sister Brie Bella, who would take on AJ Lee (who also wore the LeBron as she impersonated Nikki). While she did not compete, she did get in the ring, and had a few altercations. Nikki Bella has not been seen in that LeBron 12 since (although the auction is stating she wore them on 11/28, she in fact wore Dunks).
If you're a part of the Bella Army or the WWE Universe and are also into sneakers, you can add Nikki's 'Heart of a Lion' LeBron 12s to your collection today. The WWE is currently holding an auction for this particular pair, which also comes dual signed by Nikki Bella in a gradeschool size 7y. Those of you interested in bidding can do so now at the WWE Auction site. They are currently going for $195 $250.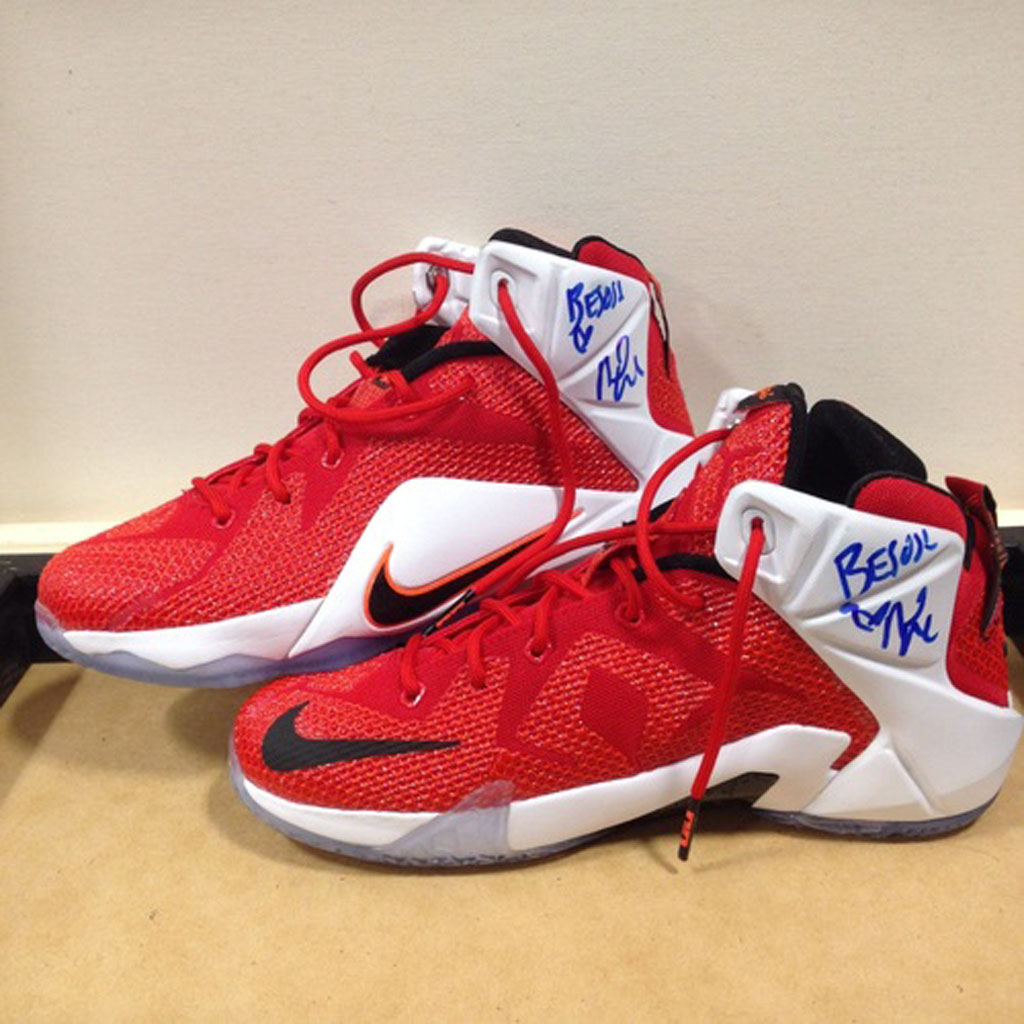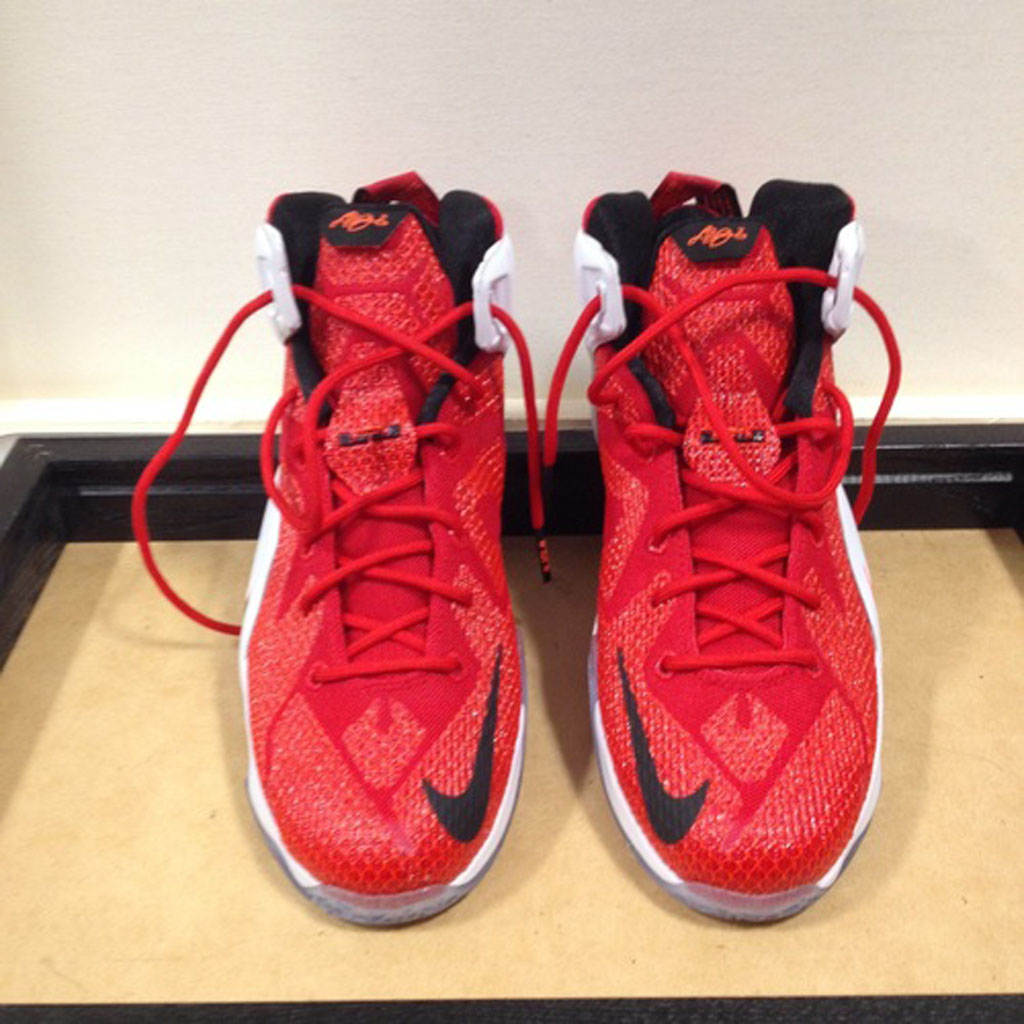 Steve Jaconetta is the Release Dates & Archive Editor of Sole Collector and you can follow him on Twitter here.