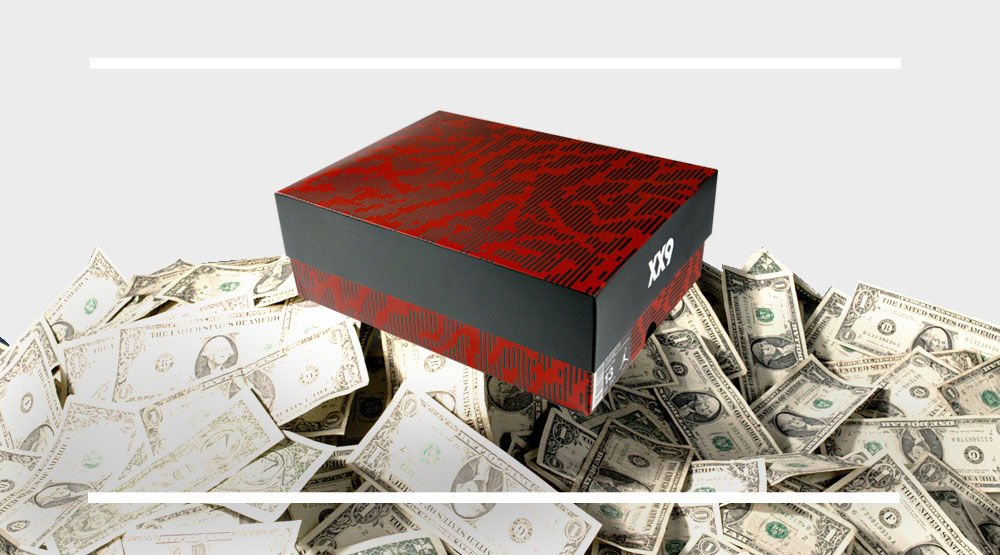 by Zac Dubasik
The year 2014 has officially come to a close, and it was a major one for Jordan Brand. On top of usual array of retros, which this year included multiple OG colorways making their first return, there was the well-recieved Air Jordan XX9.
To close out the year, we're taking a look at the current market value for all of Air Jordans released in 2014. The averages were calculated based on the last 10 eBay sales of each colorway for DS shoes in men's sizes, excluding shipping. It probably won't come as big a surprise that there aren't many going for under retail. And for the releases from the first three quarters of the year, we've also taken a look at the percentages prices have changed in the past 3 months.
We'll be watching closely to see how values are affected in the coming year as the remastered retros begin to hit in the weeks ahead.
Air Jordan Retro 10 "Bobcats"
Release Date: 1/11/2014
Retail Price: $170
High BIN: $400
Low BIN: $170
Average: $194
% change in average price since last quarter: +16%
Air Jordan Retro 3 "Dark Powder Blue"
Release Date: 1/18/2014
Retail Price: $170
High BIN: $325
Low BIN: $229
Average: $217
% change in average price since last quarter: +5%
Air Jordan Retro 10 "Cool Grey"
Release Date: 1/25/2014
Retail Price: $170
High BIN: $480
Low BIN: $170
Average: $180
% change in average price since last quarter: +4%
Air Jordan 1 Retro Mid "BHM Black"
Release Date: 2/1/2014
Retail Price: $135
High BIN: $260
Low BIN: $170
Average: $130
% change in average price since last quarter: +5%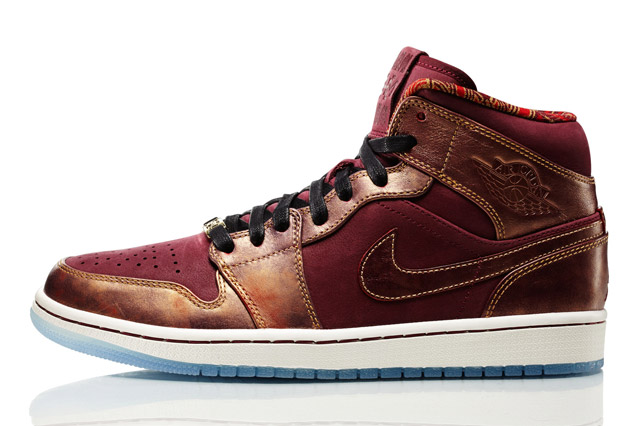 Air Jordan 1 Retro Mid "BHM Deep Garnet"
Release Date 2/1/2014
Retail Price: $135
High BIN: $350
Low BIN: $170
Average: $146
% change in average price since last quarter: -3%
Air Jordan Retro 6 "Infrared 23"
Release Date: 2/15/2014
Retail Price: $170
High BIN: $886
Low BIN: $370
Average: $345
% change in average price since last quarter: +1%
Air Jordan 6 Retro "White/Infrared"
Release Date: 2/14/2014
Retail Price: $170
High BIN: $650
Low BIN: $205
Average: $192
% change in average price since last quarter: +3%
Air Jordan XX8 "Bamboo"
Release Date: 2/16/2014
Retail Price: $250
High BIN: $590
Low BIN: $250
Average: $260
% change in average price since last quarter: +4%
Air Jordan Retro 10 "Powder Blue"
Release Date 2/22/2014
Retail Price: $170
High BIN: $450
Low BIN: $170
Average: $210
% change in average price since last quarter: +11%
Air Jordan Retro 3 "Infrared 23"
Release Date 3/8/2014
Retail Price: $170
High BIN: $500
Low BIN: $255
Average: $210
% change in average price since last quarter: +2%
Nike SB x Air Jordan 1
Release Date: 3/15/2014
Retail Price: $150
High BIN: $500
Low BIN: $244
Average: $219
% change in average price since last quarter: +4%
Air Jordan Retro 1 KO OG
Release Date 3/15/2014
Retail Price: $125
High BIN: $300
Low BIN: $160
Average: $170
% change in average price since last quarter: 0%
Air Jordan Retro 1 KO Rivalry Pack
Release Date: 3/15/2014
Retail Price: $300
High BIN: $780
Low BIN: $349
Average: $282
% change in average price since last quarter: -22%
Air Jordan 10 Retro "Venom"
Release Date 3/22/2014
Retail Price: $170
High BIN: $499
Low BIN: $170
Average: $178
% change in average price since last quarter: +8%
Air Jordan 3 "5Lab3"
Release Date 3/29/2014
Retail Price: $225
High BIN: $700
Low BIN: $220
Average: $224
% change in average price since last quarter: +5%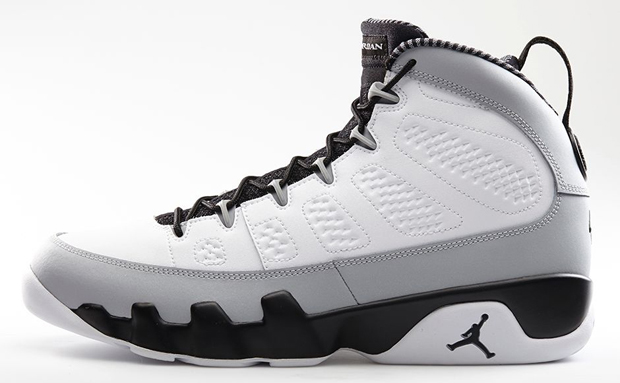 Air Jordan Retro 9 "Barons"
Release Date: 4/5/2013
Retail Price: $170
High BIN: $364
Low BIN: $172
Average: $248
% change in average price since last quarter: +17%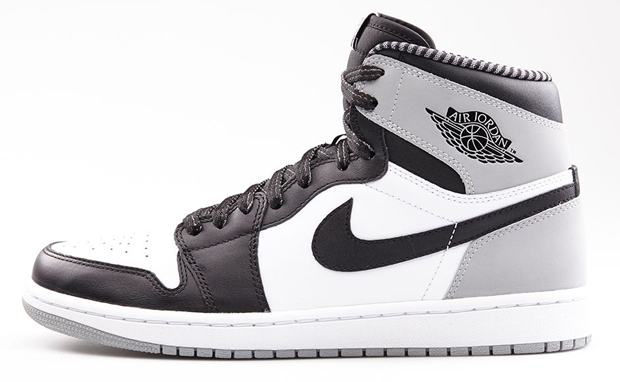 Air Jordan Retro 1 "Barons"
Release Date: 4/5/2013
Retail Price: $140
High BIN: $400
Low BIN: $190
Average: $185
% change in average price since last quarter: 0%

Air Jordan 2 Retro "Infrared 23"
Release Date: 4/12/2014
Retail Price: $150
High BIN: $325
Low BIN: $200
Average: $194
% change in average price since last quarter: +11%

Air Jordan 11 Retro Low "Green Snake"
Release Date: 4/19/2014
Retail Price: $150
High BIN: $546
Low BIN: $350
Average: $269
% change in average price since last quarter: -2%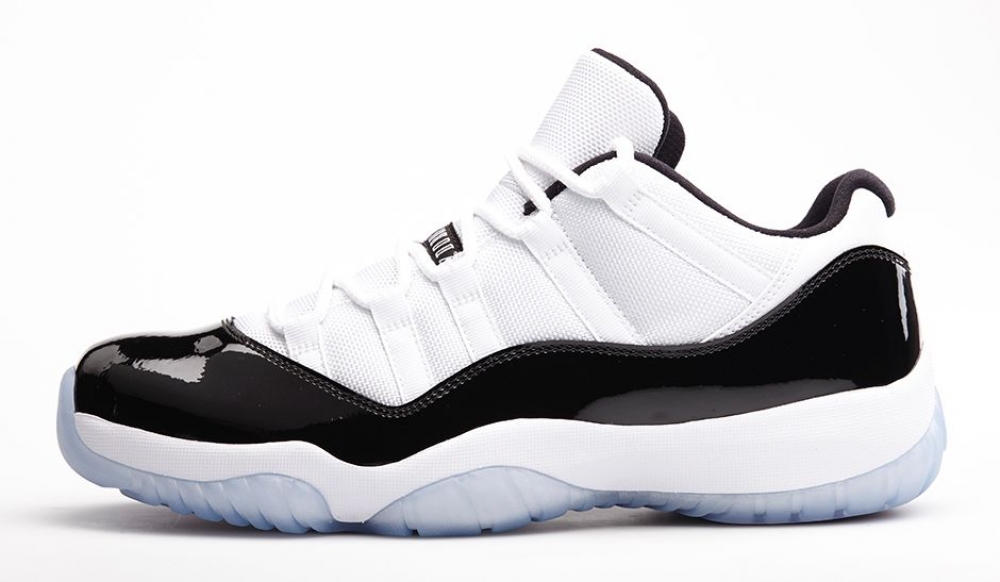 Air Jordan 11 Retro Low "Concord"
Release Date: 5/3/2013
Retail Price: $150
High BIN: $702
Low BIN: $240
Average: $293
% change in average price since last quarter: +20%

Air Jordan 2 Retro "Dark Concord"
Release Date: 5/10/2014
Retail Price: $150
High BIN: $312
Low BIN: $167
Average: $149
% change in average price since last quarter: -10%

Air Jordan 2 Retro "Nightshade"
Release Date: 5/17/2014
Retail Price: $150
High BIN: $300
Low BIN: $200
Average: $169
% change in average price since last quarter: -19%

Air Jordan 3 Retro "5Lab3"
Release Date: 5/17/2014
Retail Price: $225
High BIN: $577
Low BIN: $240
Average: $270
% change in average price since last quarter: 0%

Air Jordan 6 Retro "Carmine"
Release Date: 5/24/2014
Retail Price: $170
High BIN: $600
Low BIN: $250
Average: $268
% change in average price since last quarter: -2%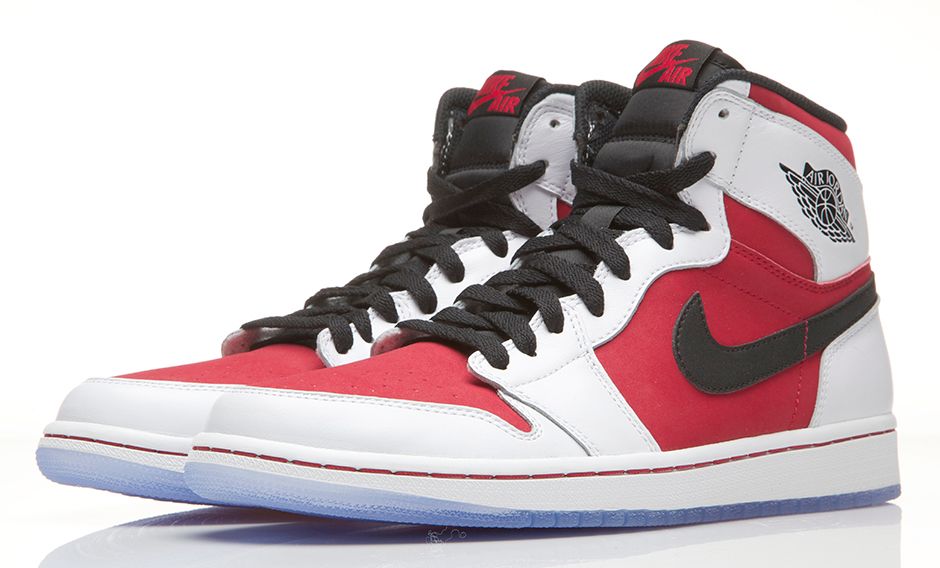 Air Jordan 1 Retro High OG "Carmine"
Release Date: 5/24/2014
Retail Price: $140
High BIN: $350
Low BIN: $150
Average: $176
% change in average price since last quarter: +11%

Air Jordan 2 Retro "Iron Purple"
Release Date: 5/24/2014
Retail Price: $150
High BIN: $318
Low BIN: $165
Average: $159
% change in average price since last quarter: -17%

Air Jordan 2 Retro "White/Varsity Red"
Release Date: 6/7/2014
Retail Price: $150
High BIN: $330
Low BIN: $160
Average: $195
% change in average price since last quarter: +1%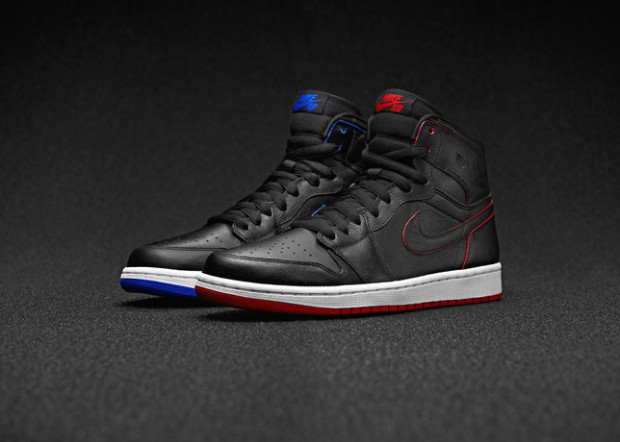 Nike SB Air Jordan 1 "Lance Mountain - Black"
Release Date: 6/6/2014
Retail Price: $150
High BIN: $884
Low BIN: $300
Average: $365
% change in average price since last quarter: +12%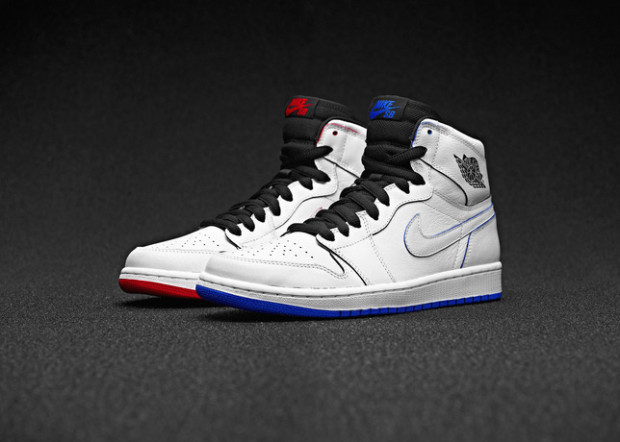 Nike SB Air Jordan 1 "Lance Mountain – White"
Release Date: 6/7/2014
Retail Price: $150
High BIN: $515
Low BIN: $330
Average: $335
% change in average price since last quarter: +14%

Air Jordan 11 Retro Low "Black/Infrared"
Release Date: 6/14/2014
Retail Price: $150
High BIN: $1000
Low BIN: $220
Average: $251
% change in average price since last quarter: +12%

Air Jordan 6 Retro "Cigar"
Release Date: 6/14/2014
Retail Price: $250
High BIN: $900
Low BIN: $380
Average: $401
% change in average price since last quarter: +12%

Air Jordan 6 Retro "Champagne"
Release Date: 6/14/2014
Retail Price: $250
High BIN: $900
Low BIN: $325
Average: $354
% change in average price since last quarter: +9%

Air Jordan 1 Retro High "Family Forever"
Release Date: 6/14/2014
Retail Price: $120
High BIN: $265
Low BIN: $145
Average: $164
% change in average price since last quarter: +4%

Air Jordan "Brazil Pack"
Release Date: 6/21/2014
Retail Price: $500
High BIN: $1,500
Low BIN: $515
Average: $522
% change in average price since last quarter: +9%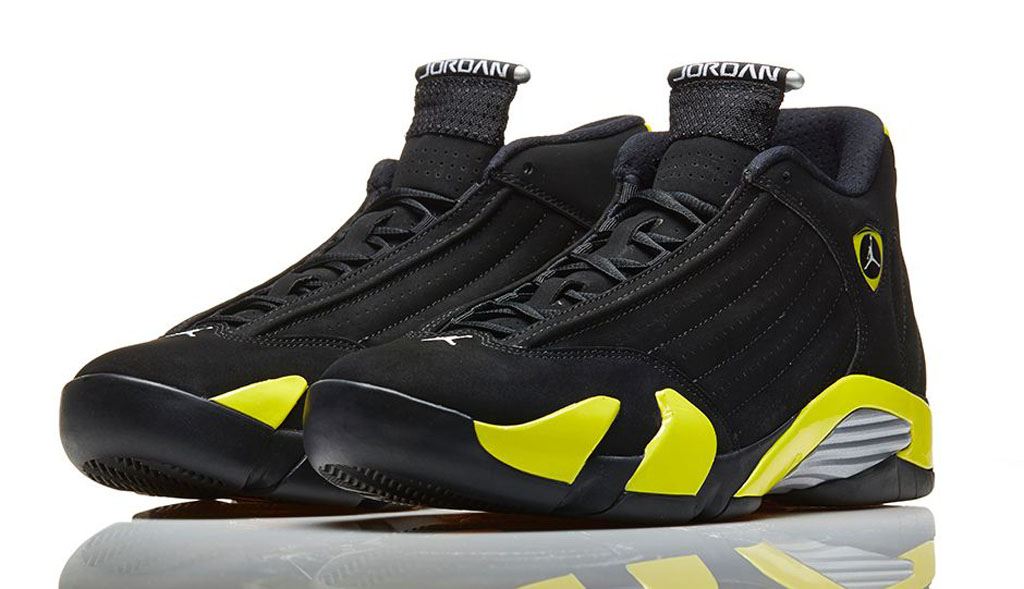 Air Jordan 14 Retro "Thunder"
Release Date: 7/4/2014
Retail Price: $170
High BIN: $400
Low BIN: $180
Average: $177
% change in average price since last quarter: -4%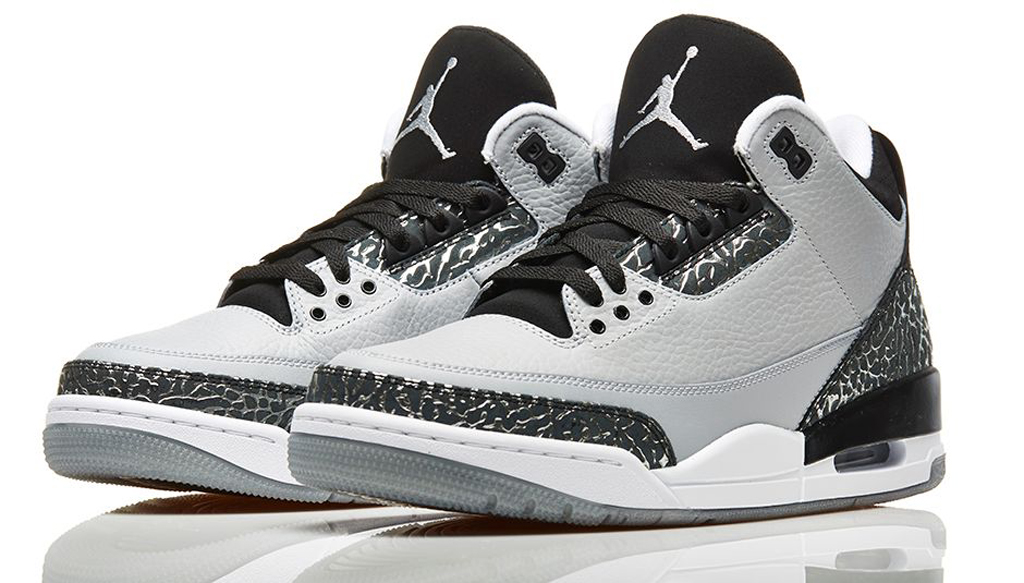 Air Jordan 3 Retro "Wolf Grey"
Release Date: 7/19/2014
Retail Price: $170
High BIN: $400
Low BIN: $170
Average: $191
% change in average price since last quarter: -5%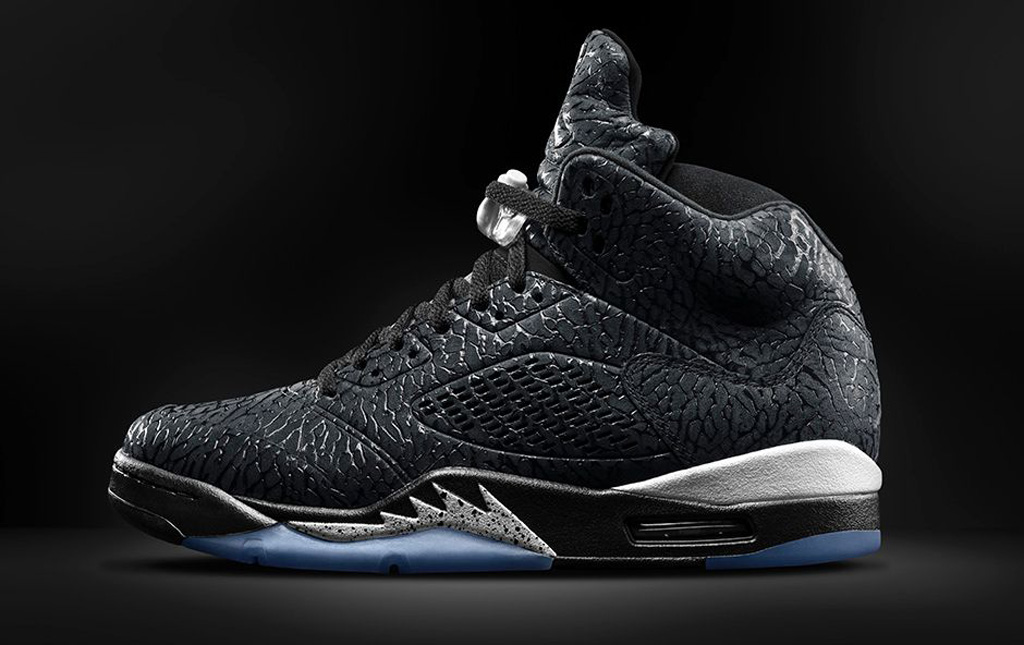 Air Jordan 5 Retro "3Lab5"
Release Date: 7/26/2014
Retail Price: $225
High BIN: $450
Low BIN: $225
Average: $249
% change in average price since last quarter: -17%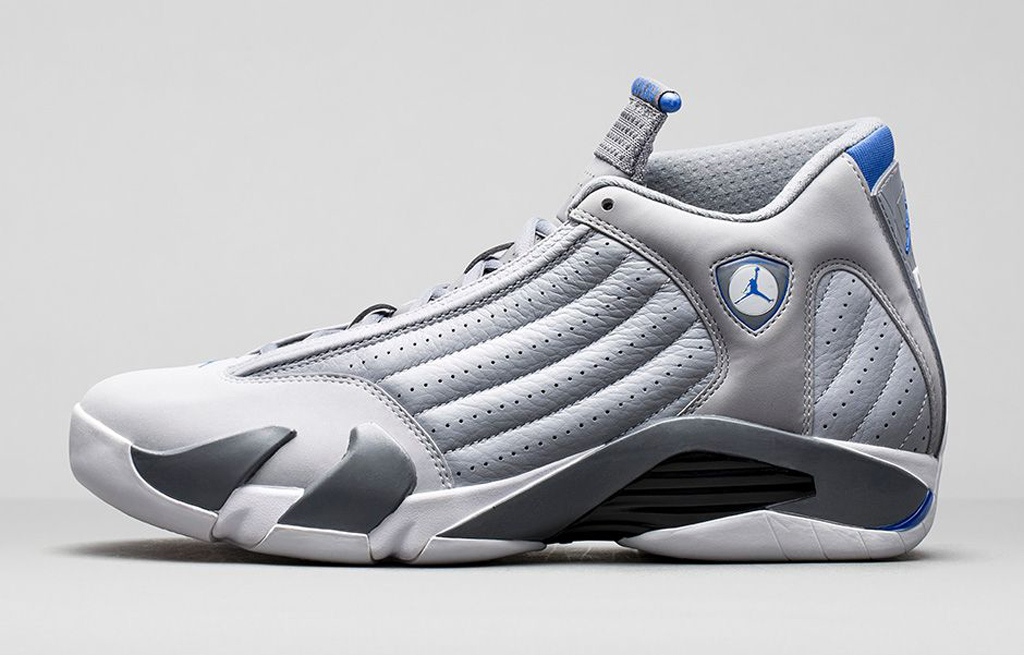 Air Jordan 14 Retro "Sport Blue"
Release Date: 8/2/2014
Retail Price: $170
High BIN: $330
Low BIN: $180
Average: $171
% change in average price since last quarter: +1%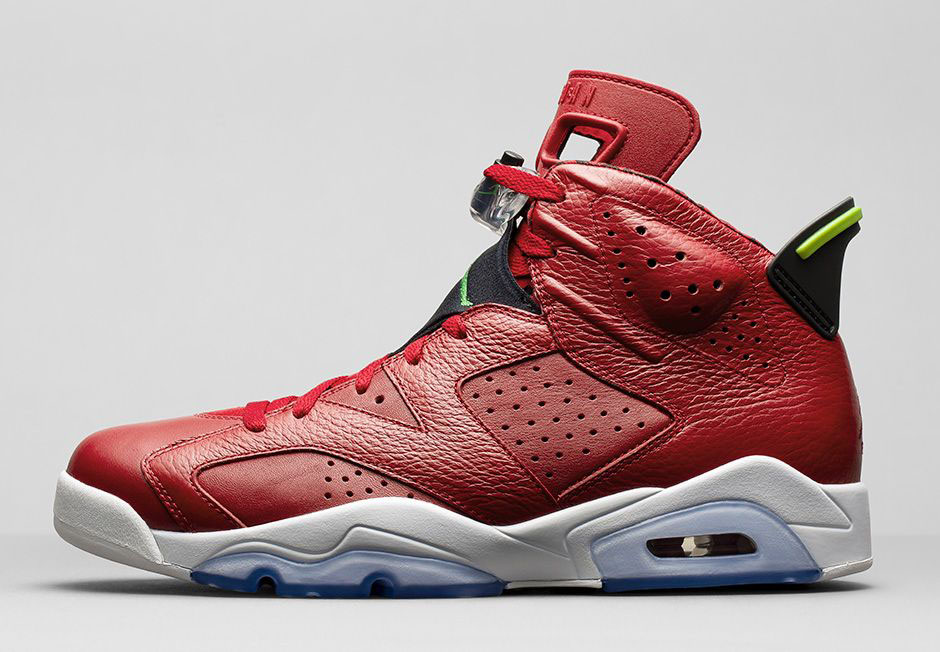 Air Jordan 6 Retro "History of Jordan"
Release Date: 8/9/2014
Retail Price: $170
High BIN: $600
Low BIN: $280
Average: $285
% change in average price since last quarter: -10%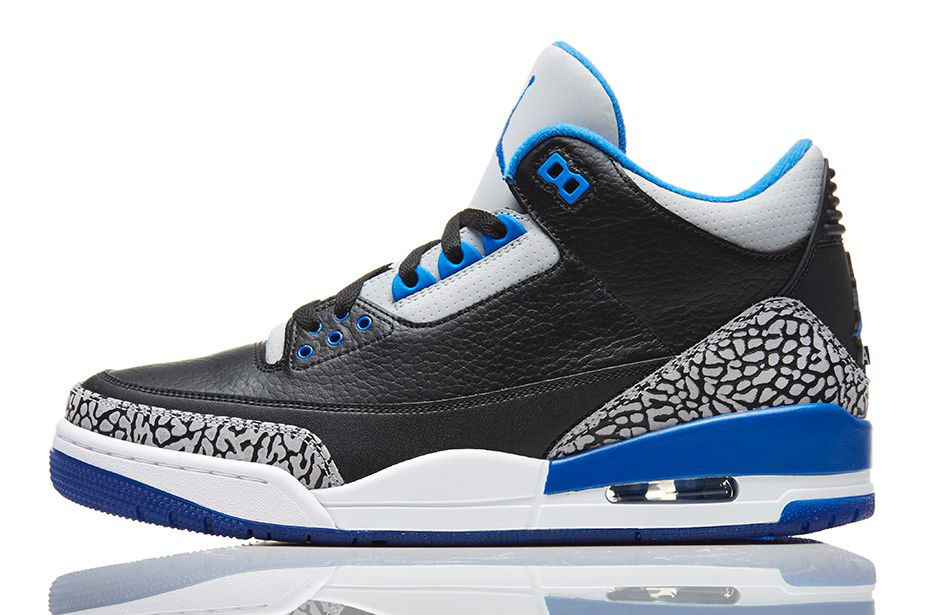 Air Jordan 3 Retro "Sport Blue"
Release Date: 8/16/2014
Retail Price: $170
High BIN: $400
Low BIN: $180
Average: $212
% change in average price since last quarter: -17%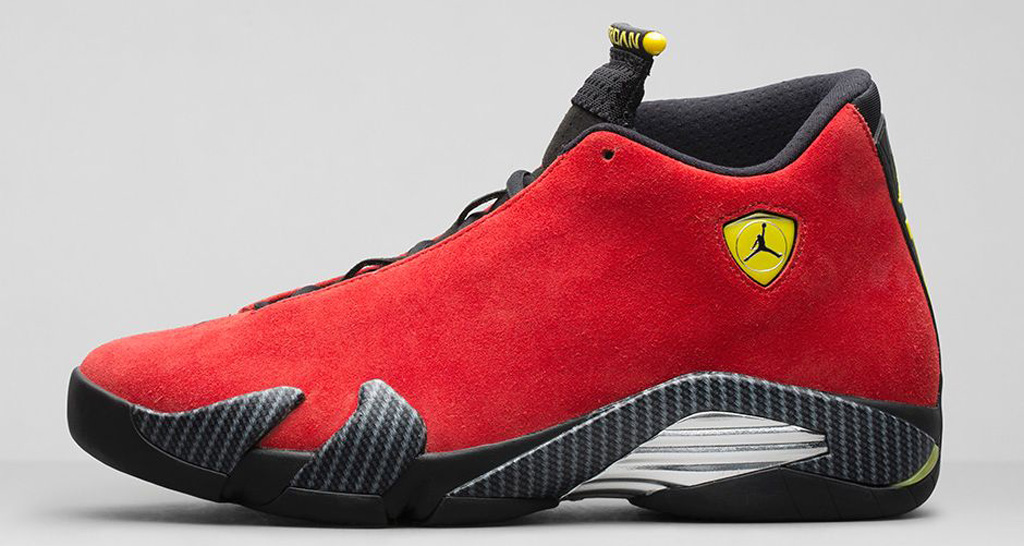 Air Jordan 14 Retro "Ferrari"
Release Date: 8/16/2014 and 9/6/2014
Retail Price: $200
High BIN: $720
Low BIN: $270
Average: $280
% change in average price since last quarter: -3%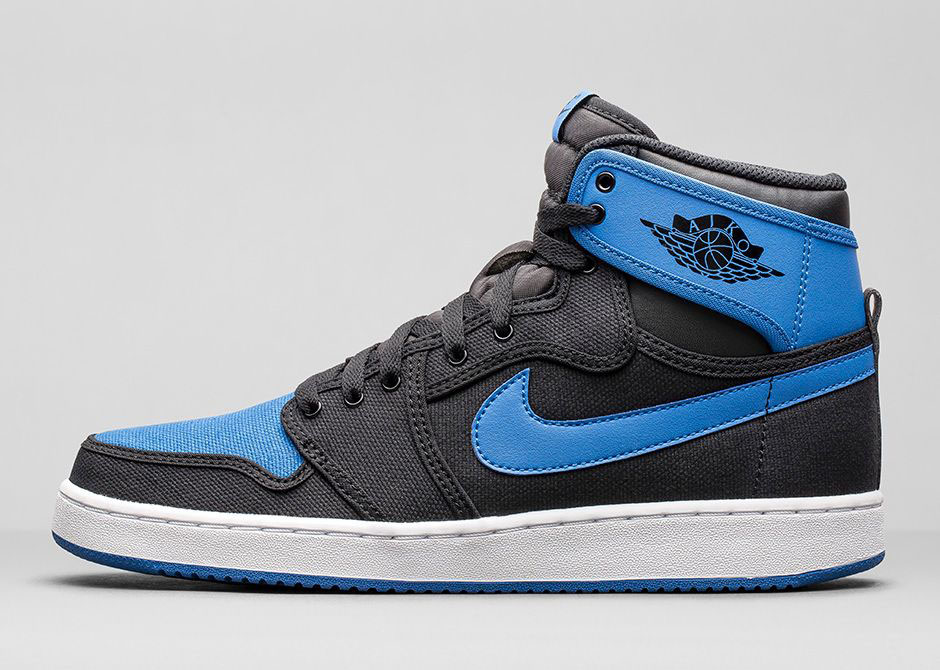 Air Jordan 1 Retro KO High "Sport Blue"
Release Date: 8/23/2014
Retail Price: $140
High BIN: $300
Low BIN: $159
Average: $150
% change in average price since last quarter: -11%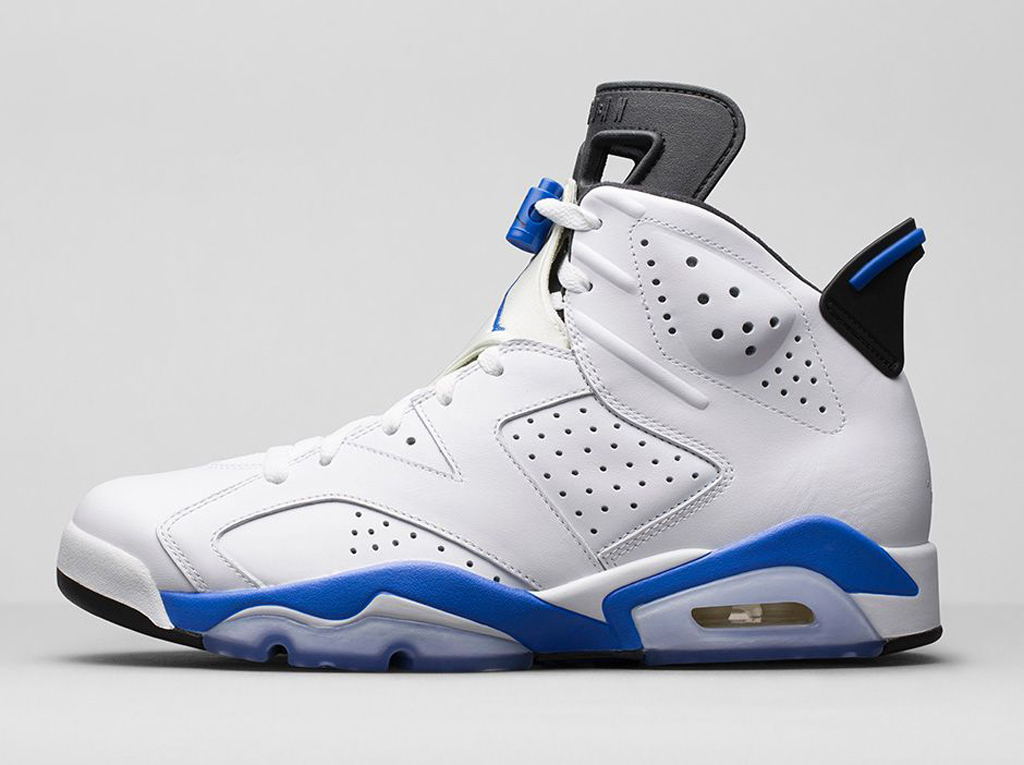 Air Jordan 6 Retro "Sport Blue"
Release Date: 8/30/2014
Retail Price: $170
High BIN: $370
Low BIN: $209
Average: $209
% change in average price since last quarter: +5%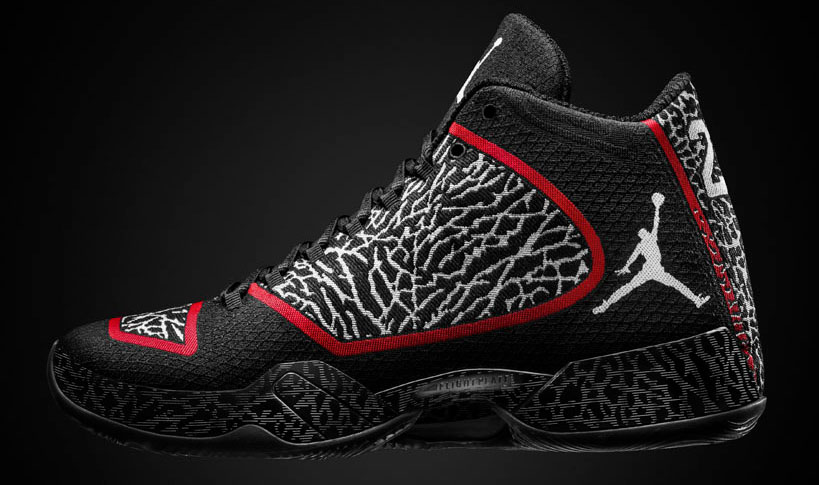 Air Jordan XX9 "Elephant"
Release Date: 9/6/2014
Price: $225
High BIN: $310
Low BIN: $186
Average: $192
% change in average price since last quarter: -20%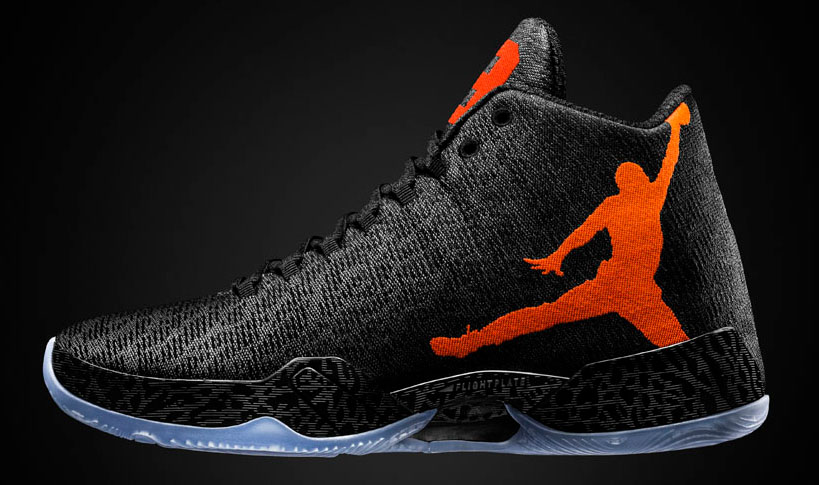 Air Jordan XX9 "Team Orange"
Release Date: 9/6/2014
Price: $225
High BIN: $480
Low BIN: $245
Average: $275
% change in average price since last quarter: -6%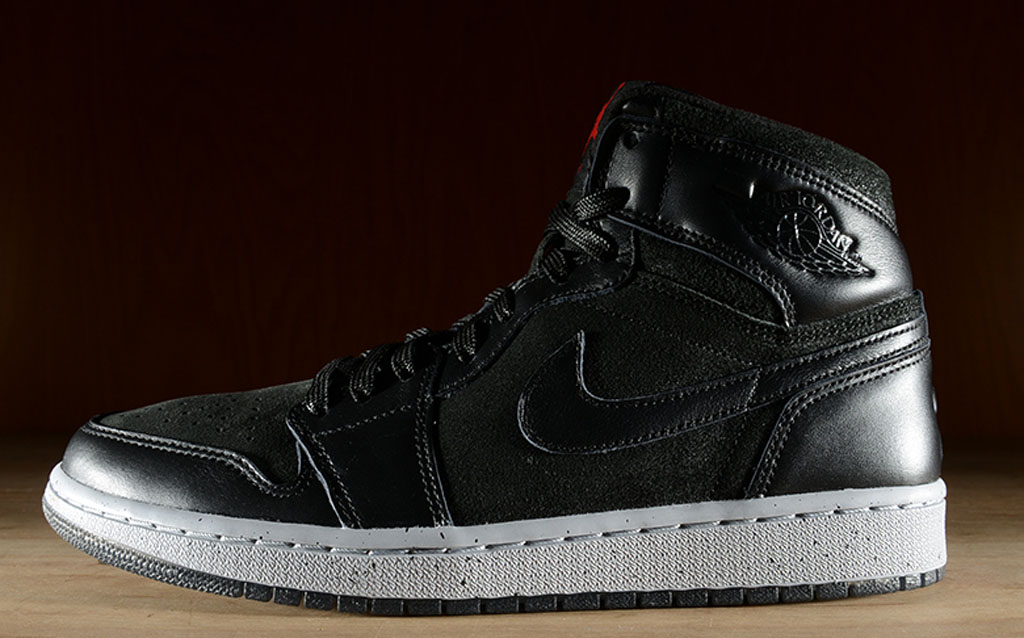 Air Jordan 1 Retro High "NYC"
Release Date: 9/18
Price: $140
High BIN: $2,250
Low BIN: $339
Average: $376
% change in average price since last quarter: -46%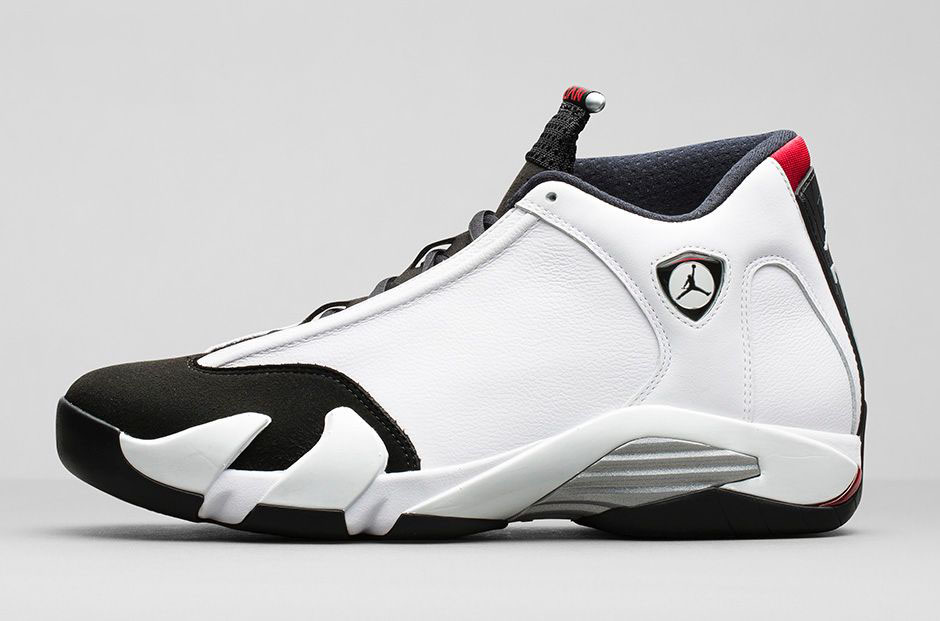 Air Jordan 14 Retro "Black Toe"
Release Date: 9/20/2014
Price: $170
High BIN: $350
Low BIN: $200
Average: $216
% change in average price since last quarter: +10%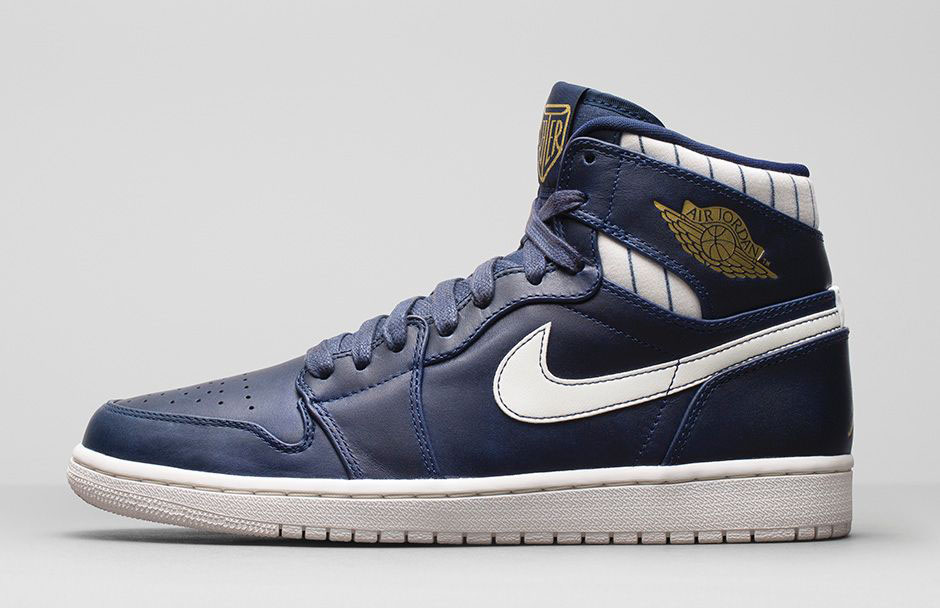 Air Jordan 1 Retro High "Jeter Pack"
Release Date: 9/20/2014
Price: $140
High BIN: $1,500
Low BIN: $499
Average: $475
% change in average price since last quarter: -12%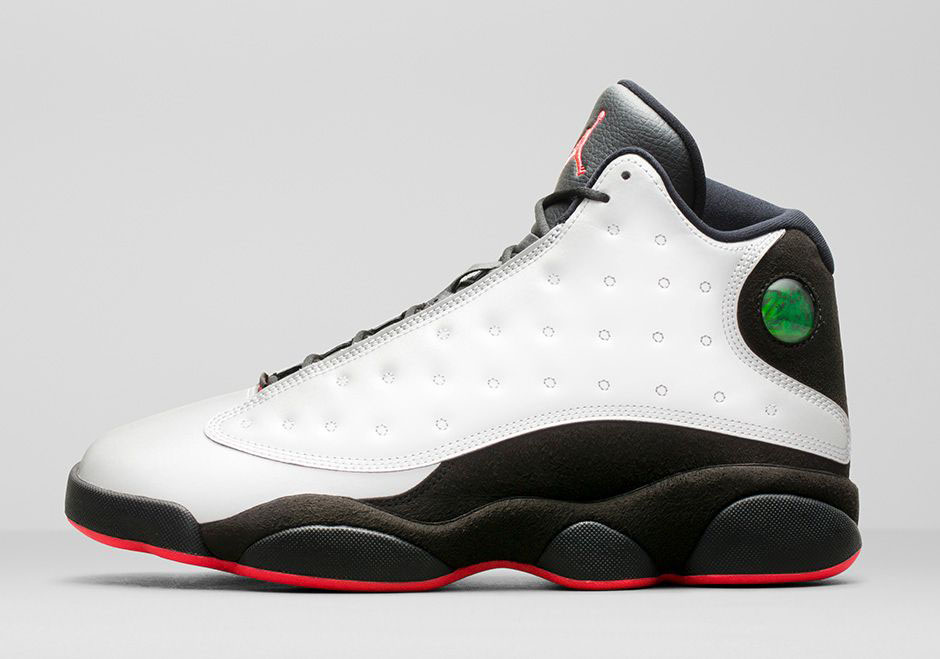 Air Jordan 13 Retro Premium "3M"
Release Date: 10/04/2014
Price: $200
High BIN: $675
Low BIN: $250
Average: $235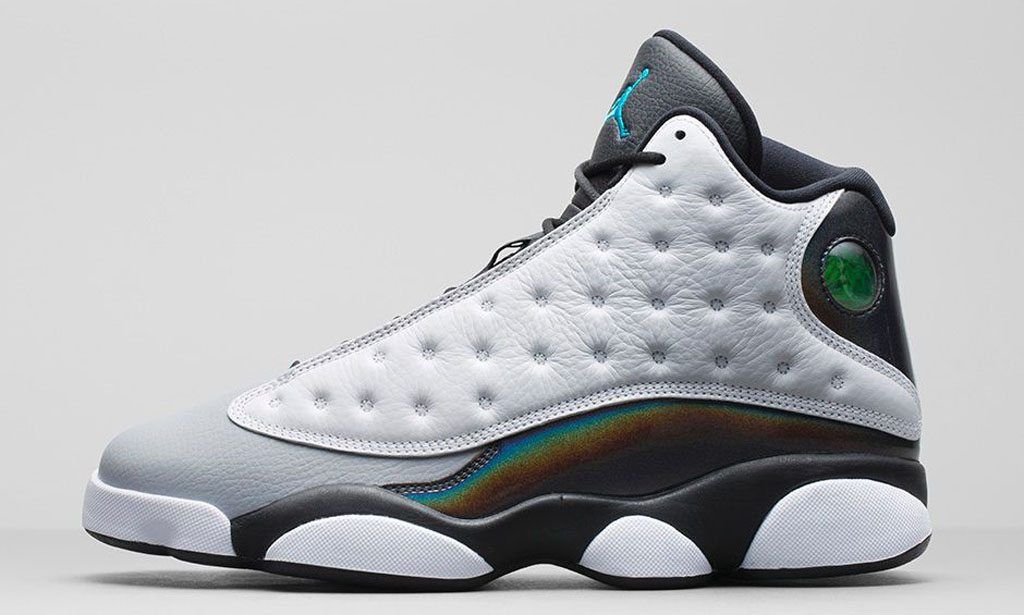 Air Jordan 13 "Barons"
Release Date: 10/25/2014
Price: $185
High BIN: $400
Low BIN: $210
Average: $252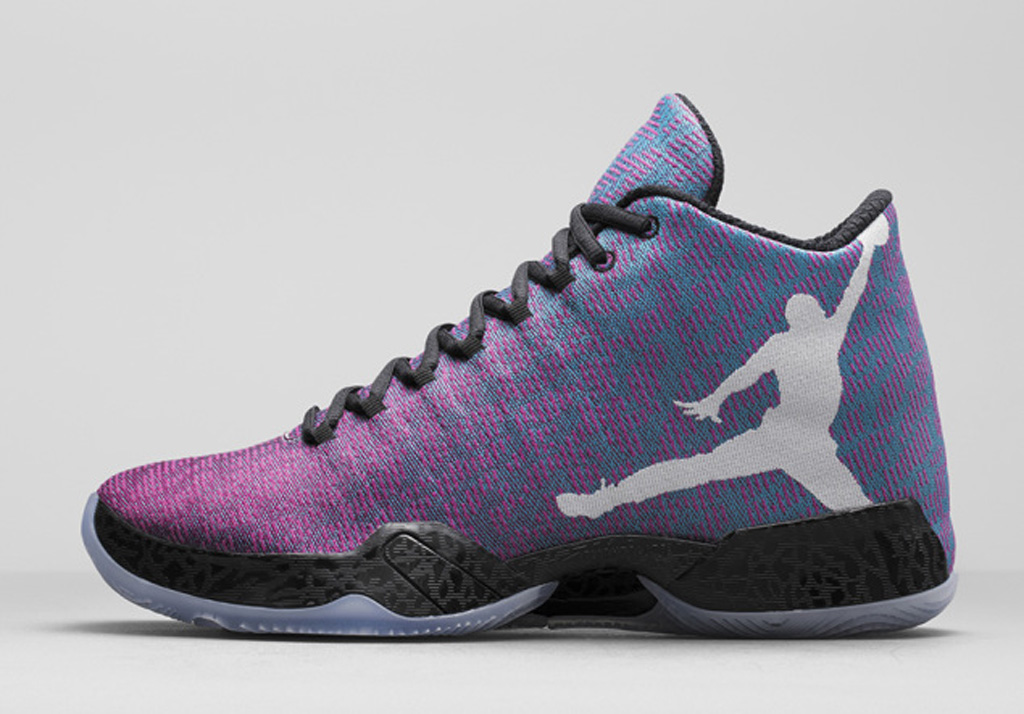 Air Jordan XX9 "River Walk"
Release Date: 10/25/2014
Price: $225
High BIN: $350
Low BIN: $192
Average: $209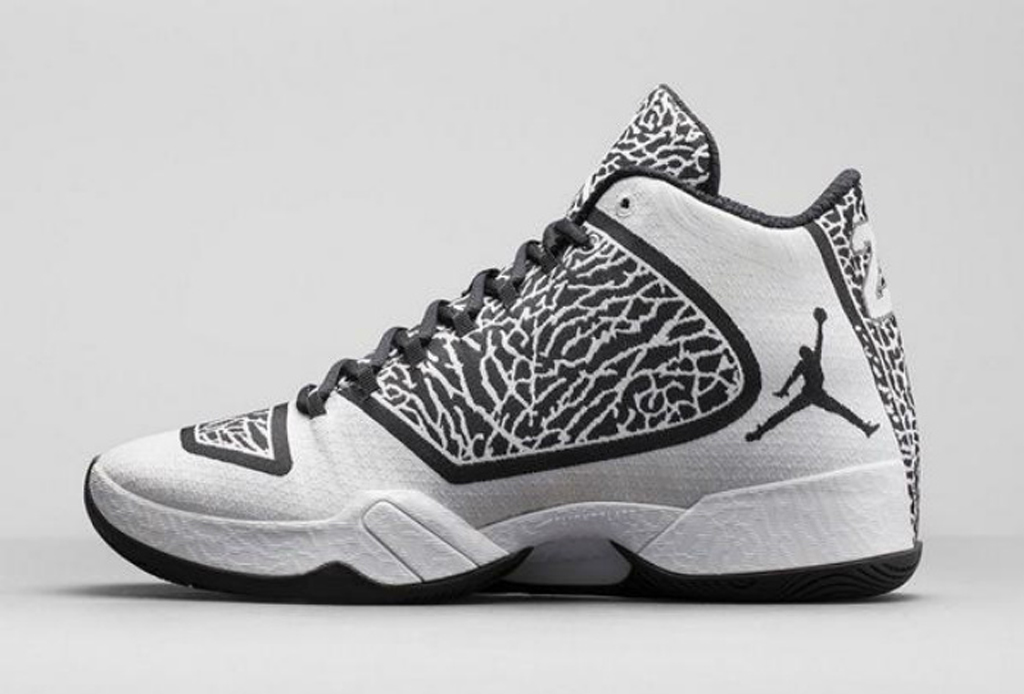 Air Jordan XX9 "Black/White"
Release Date: 10/25/2014
Price: $225
High BIN: $319
Low BIN: $176
Average: $187
Air Jordan 6 "Slam Dunk"
Release Date: 11/1/2014
Price: $250
High BIN: $1,489
Low BIN: $395
Average: $440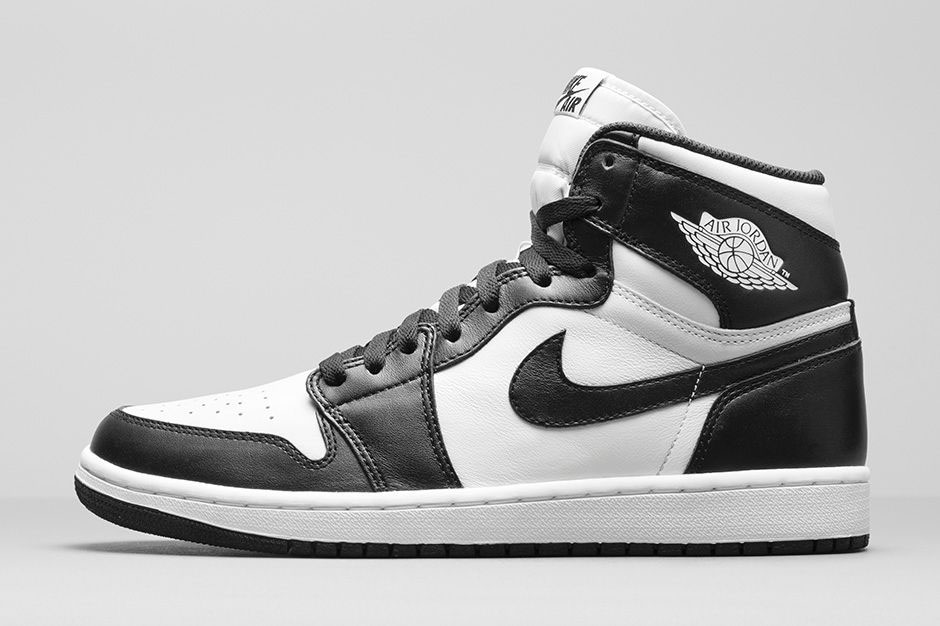 Air Jordan 1 Retro High OG "DMP"
Release Date: 11/8/2014
Price: $140
High BIN: $475
Low BIN: $194
Average: $202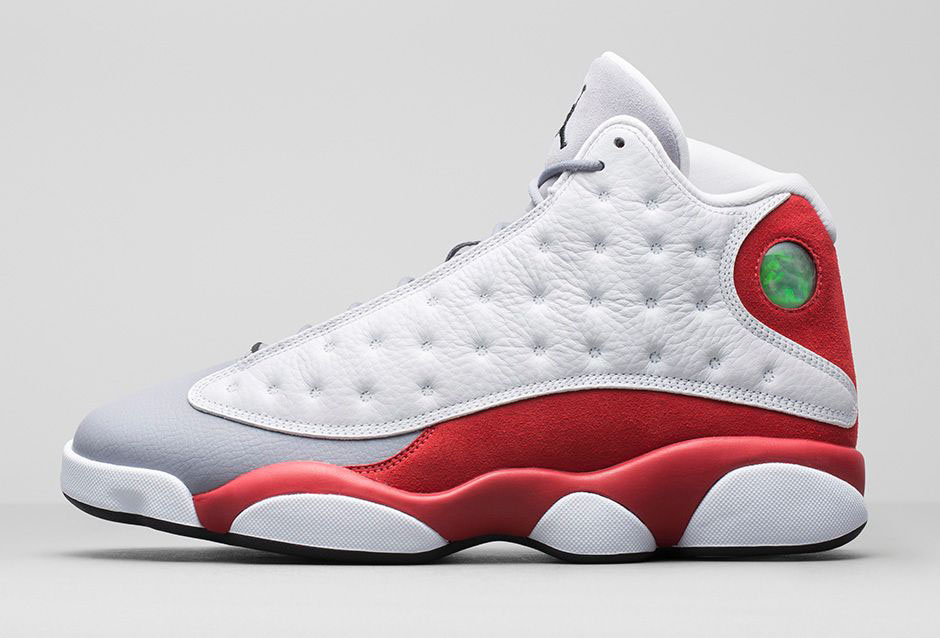 Air Jordan 13 Retro "Grey Toe"
Release Date: 11/15/2014
Price: $185
High BIN: $900
Low BIN: $200
Average: $215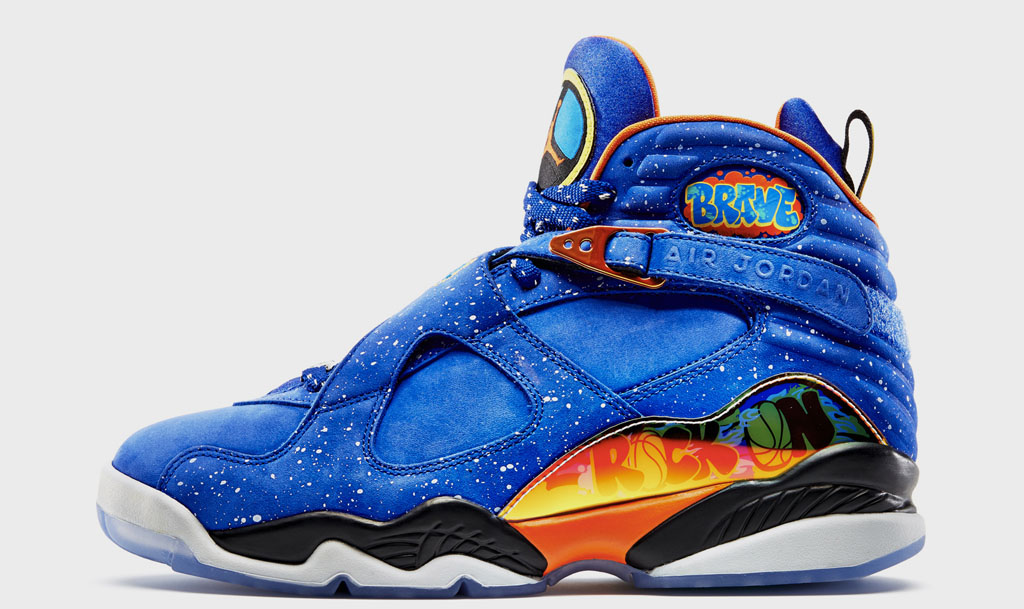 Air Jordan 8 Retro DB "Doernbecher"
Release Date: 11/23/2014
Price: $180
High BIN: $1,200
Low BIN: $660
Average: $656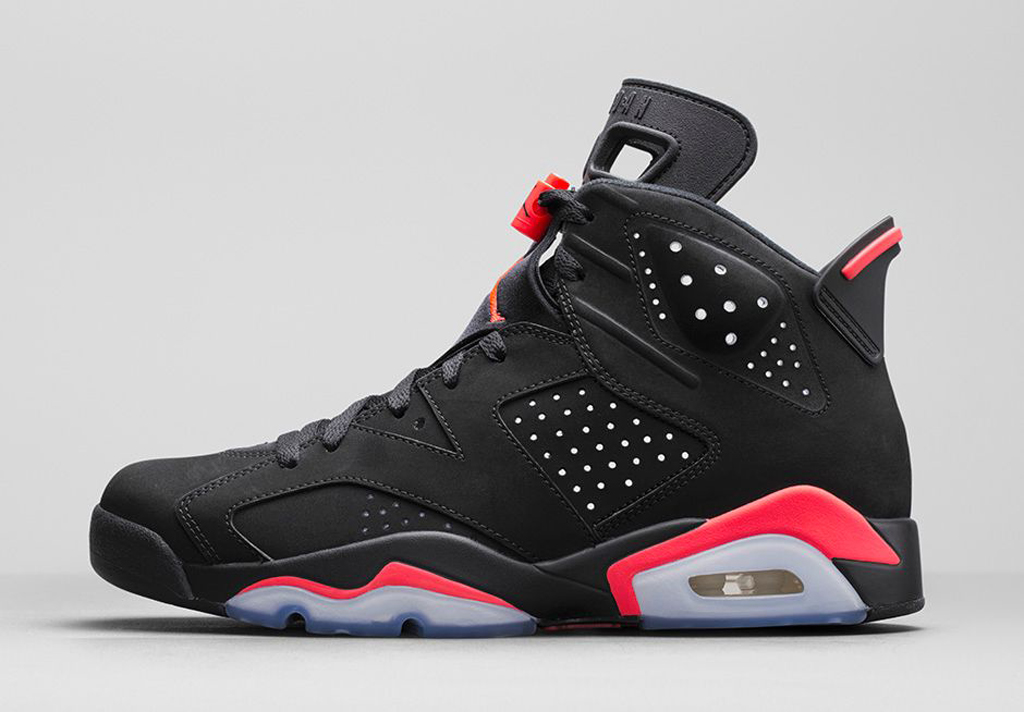 Air Jordan 6 Retro "Black / Infrared"
Release Date: 11/28/2014
Price: $185
High BIN: $600
Low BIN: $250
Average: $254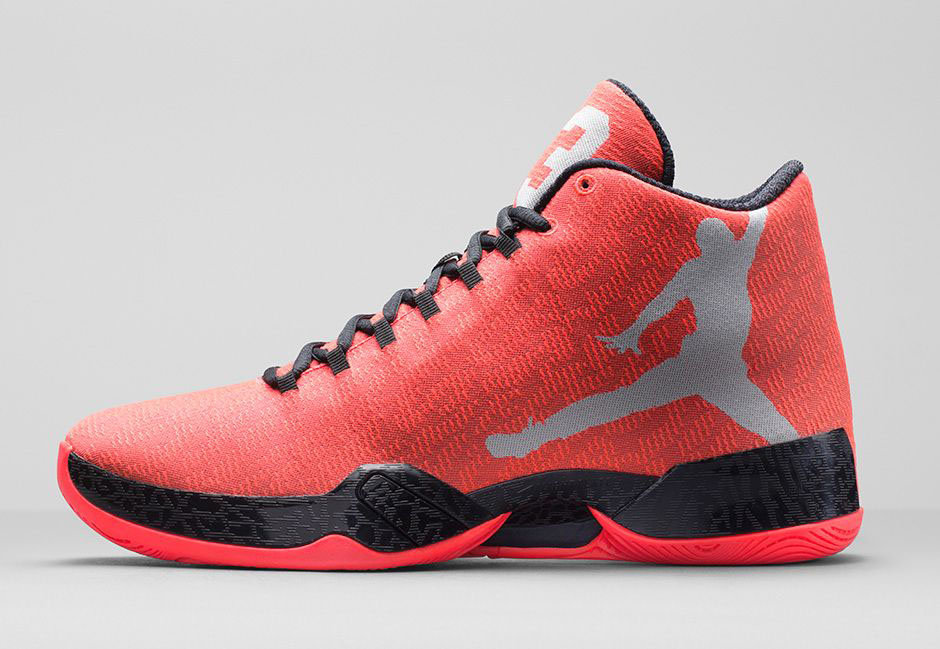 Air Jordan XX9 "Infrared 23"
Release Date: 11/28/2015
Price: $225
High BIN: $300
Low BIN: $190
Average: $217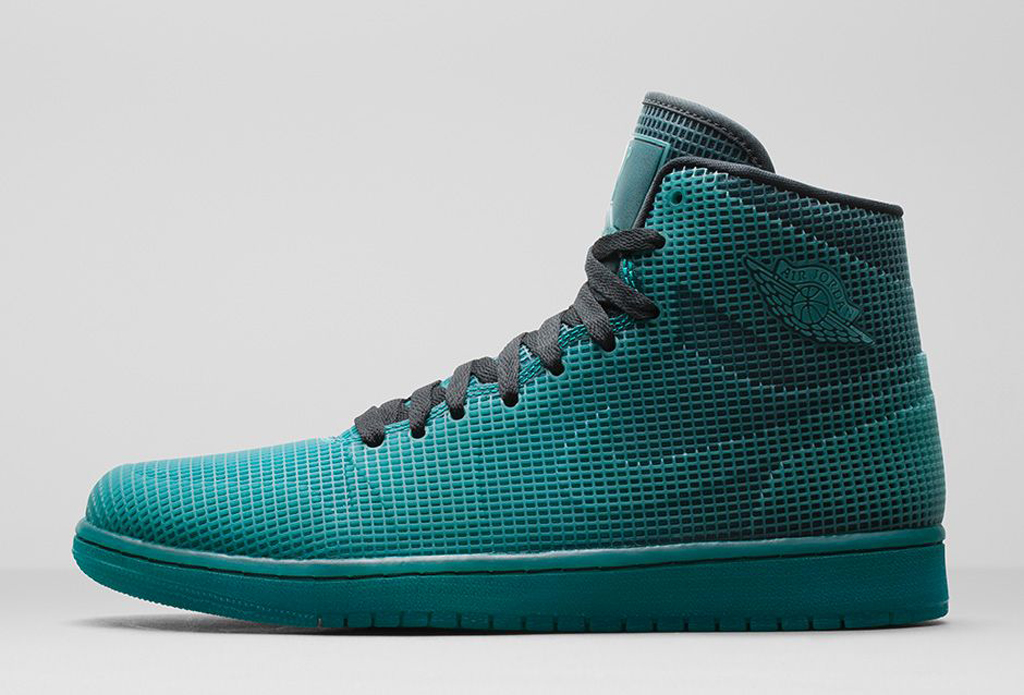 Air Jordan 1 Retro High 4Lab1 "Tropical Teal"
Release Date: 12/1/2014
Price: $185
High BIN: $
Low BIN: $165
Average: $207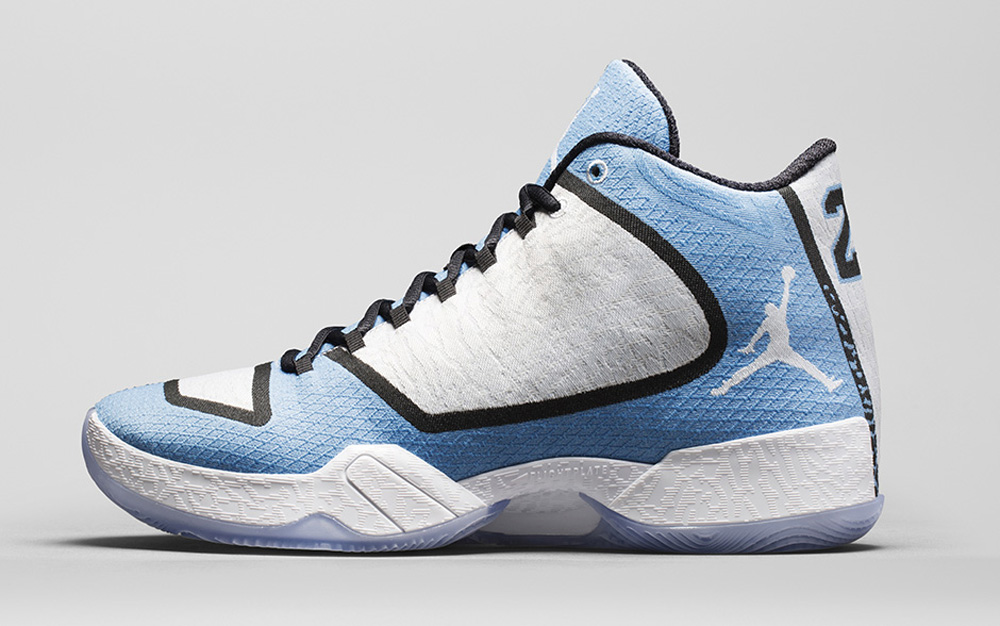 Air Jordan XX9 "Legend Blue"
Release Date: 12/1/2014
Price: $225
High BIN: $250
Low BIN: $245
Average: $233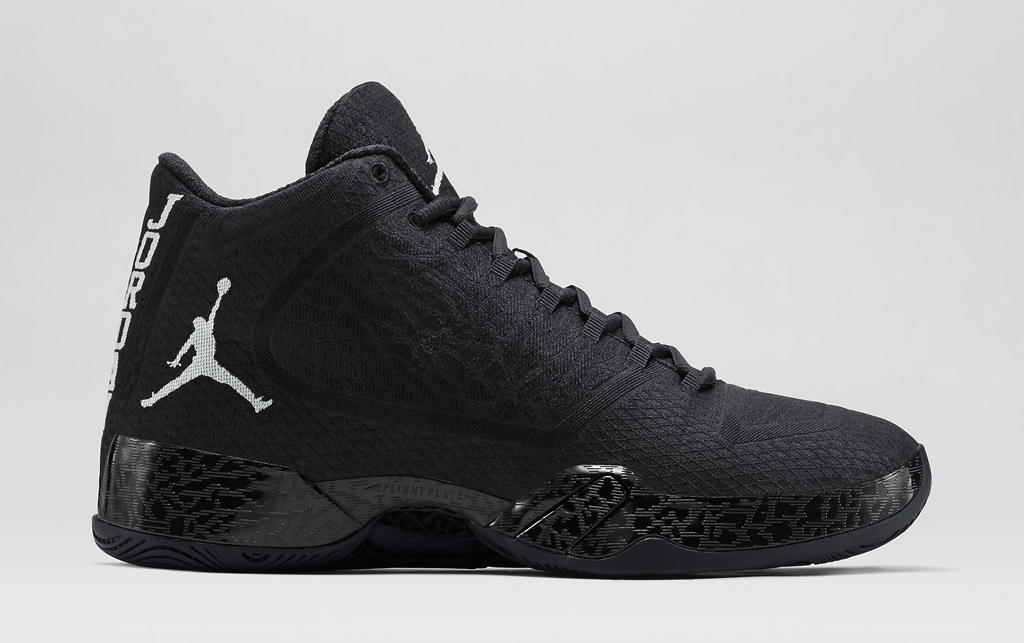 Air Jordan XX9 "Black / White"
Release Date: 12/6/2014
Price: $225
High BIN: $315
Low BIN: $269
Average: $220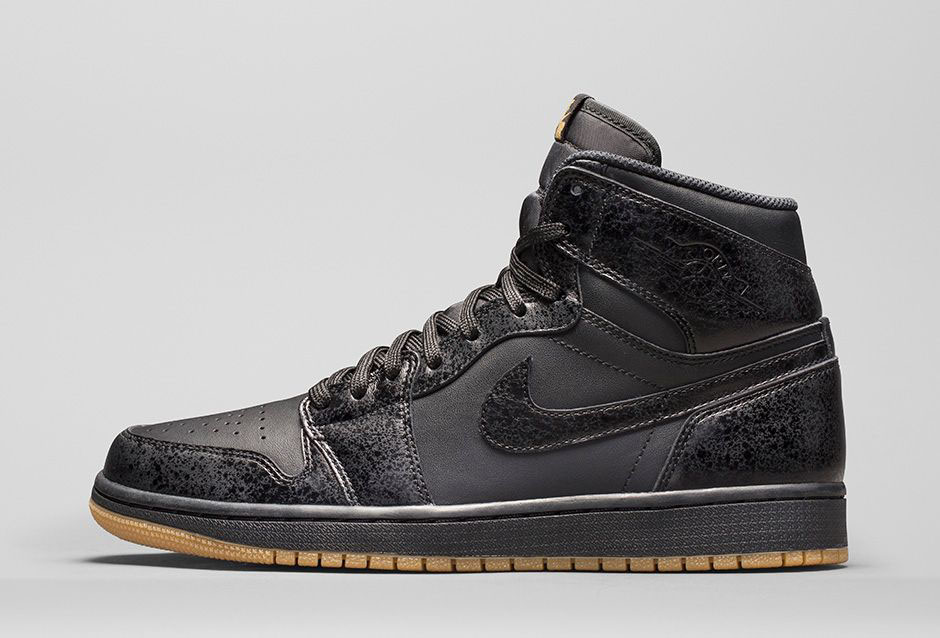 Air Jordan 1 Retro High OG "Black / Gum"
Release Date: 12/6/2014
Price: $140
High BIN: $308
Low BIN: $153
Average: $182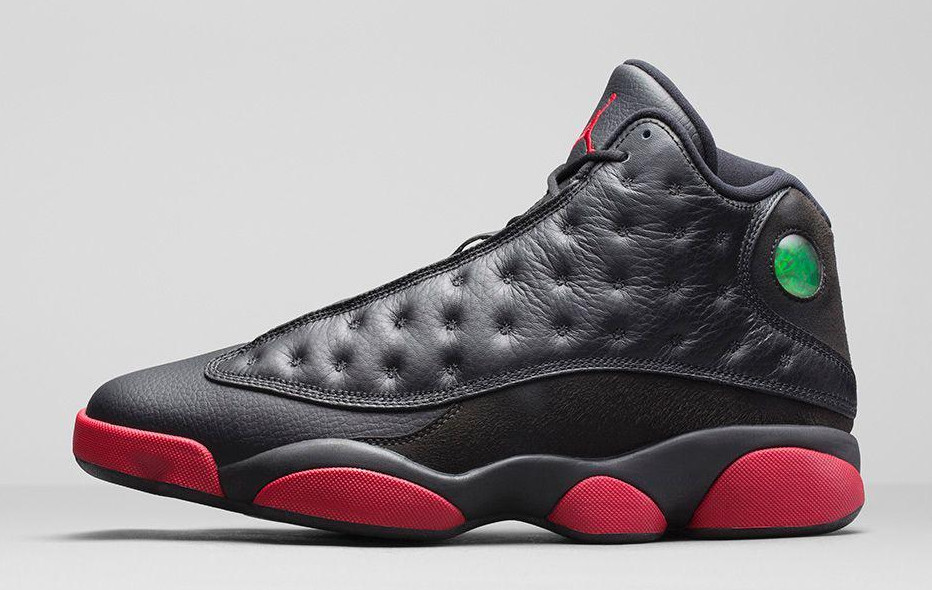 Air Jordan 13 Retro "Black / Gym Red"
Release Date: 12/13/2014
Price: $185
High BIN: $500
Low BIN: $220
Average: $236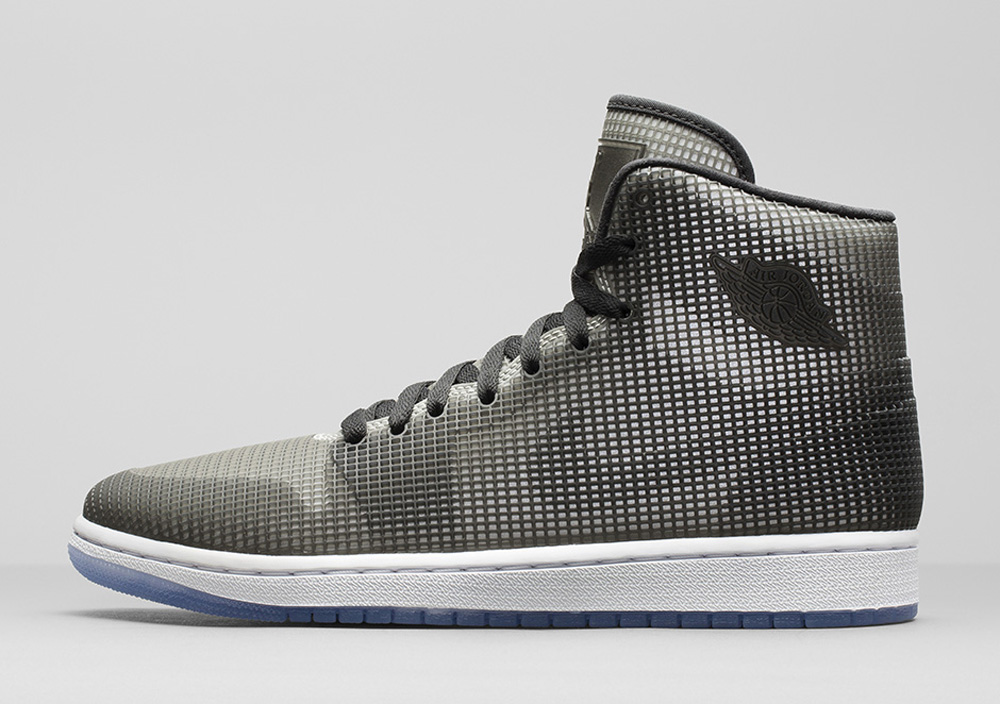 Air Jordan 1 Retro High 4Lab1 "Black"
Release Date: 12/19/2014
Price: $185
High BIN: $340
Low BIN: $165
Average: $181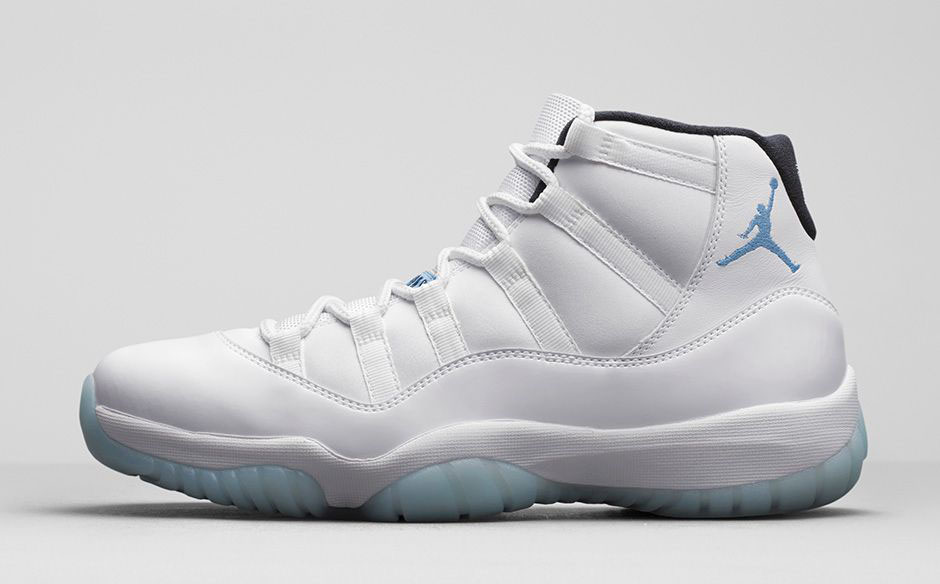 Air Jordan 11 Retro "Legend Blue"
Release Date: 12/20/2014
Price: $200
High BIN: $2,000
Low BIN: $299
Average: $302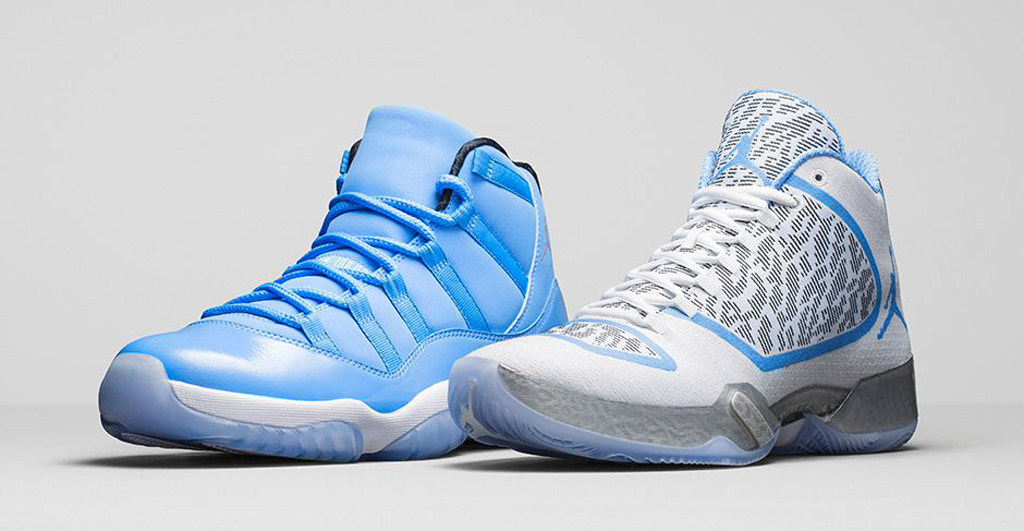 Air Jordan "Ultimate Gift Of Flight Pack"
Release Date: 12/23/2014
Price: $500
High BIN: $5,000
Low BIN: $660
Average: $668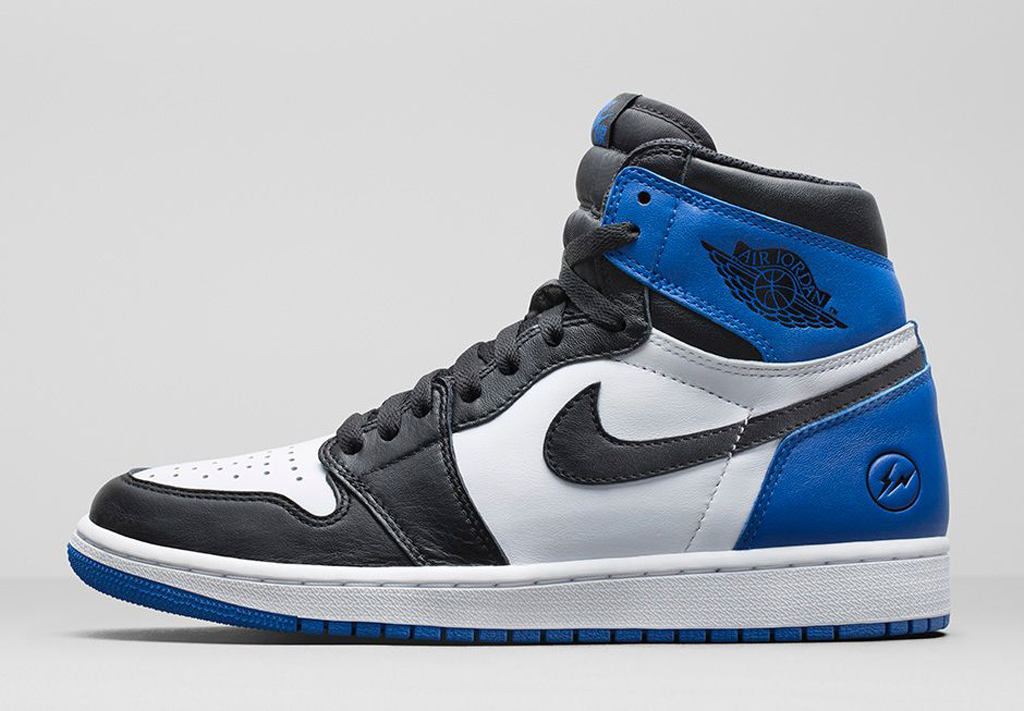 Air Jordan 1 Retro High OG "Fragment"
Release Date: 12/27/2014
Price: $165
High BIN: $1,800
Low BIN: $850
Average: $816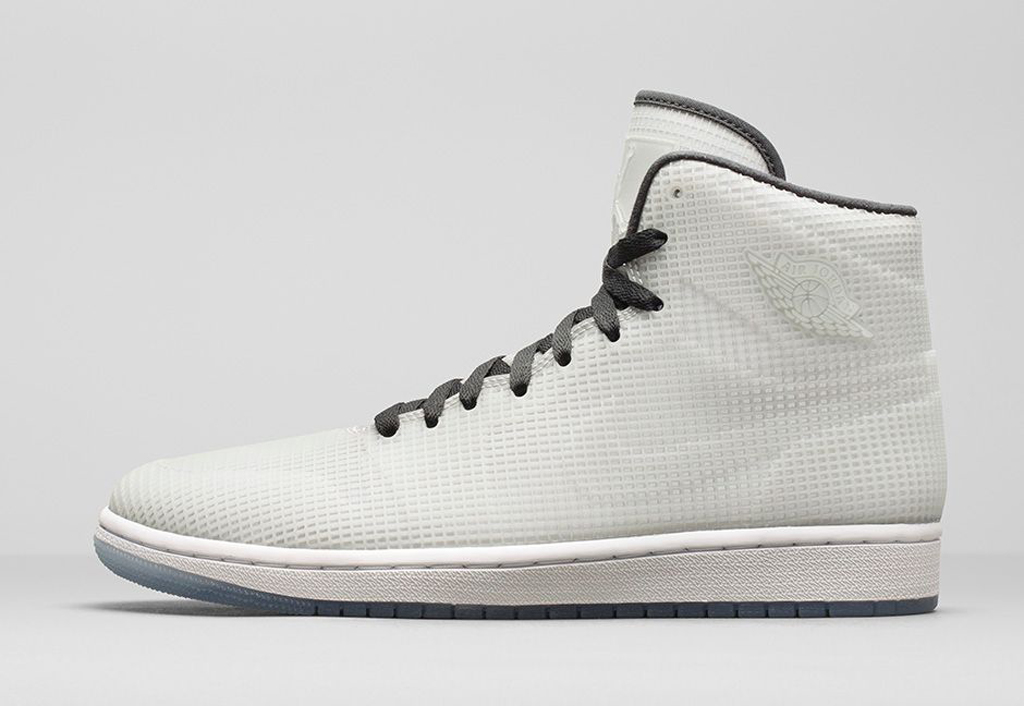 Air Jordan 1 Retro High 4Lab1 "Glow"
Release Date: 12/31/2014
Price: $185
High BIN: $300
Low BIN: $160
Average: $183