It's hard to believe that any shoe from the most popular sneaker line of all time could be considered "underrated," but there are certainly some Air Jordans with significantly less hype than others. Some of these are deservedly forgotten; they can't all be hits. But the sheer volume of releases is so high, that some great ones inevitably slip through the cracks. Sure, they all sell out eventually, but while we're busy waiting for the 3rd retro of the Taxi 12s, the just-as-wearable Flints have been long forgotten.

Today we're taking a look at some of these sneakers that don't get the recognition they deserve. We've ranked them based on which we feel are most deserving of higher acclaim. In comparison to some of the more popular releases, you can even grab some of these for reasonable resale prices.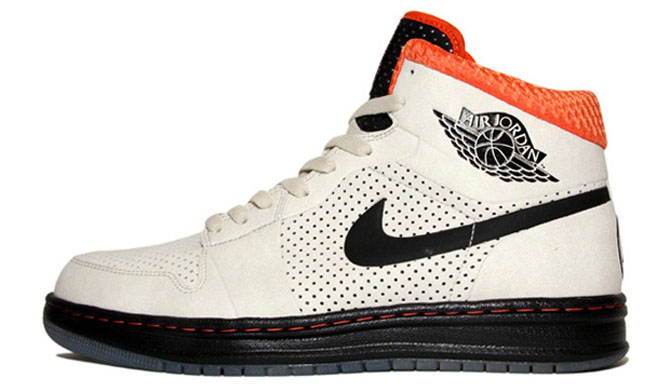 Rank: 10
Shoe: Air Jordan Alpha 1 "Tinker"
Year: 2010
Original Price: $125
Current Average Resale Price: N/A
Updated editions of original styles may never get full acceptance from the sneaker community, but the Alpha Air Jordan 1 showcases this concept at its finest. The shoe managed to add technology without sacrificing the aesthetics that made the original Air Jordan so popular.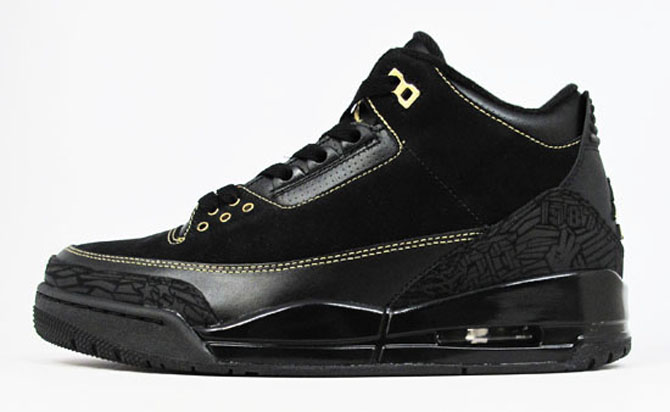 Rank: 9
Shoe: Air Jordan 3 Retro "BHM"
Year: 2011
Original Price: $175
Current Average Resale Price: $265
A black and gold Air Jordan 3 sounds like an easy win, especially when it's limited in numbers. Like every limited Air Jordan, the BHM 3 had no trouble selling out immediately, but its resale price is far more affordable than models which have been widely available.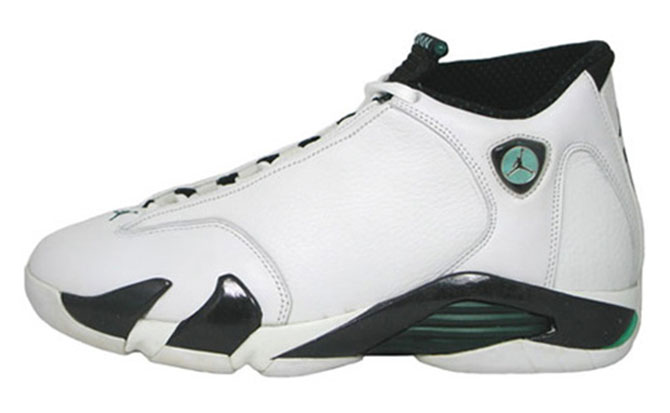 Rank: 8
Shoe: Air Jordan 14 "Oxidized Green"
Year: 1999
Original Price: $150
Current Average Resale Price: N/A
The list of original Air Jordans never to have been retroed seems to shrink every year, with some of the most popular models already on their 3rd and 4th returns. But there are some great models left to be retroed. The Oxidized Green 14 is one of the few shoes to fit that category, but here's to hoping that changes soon.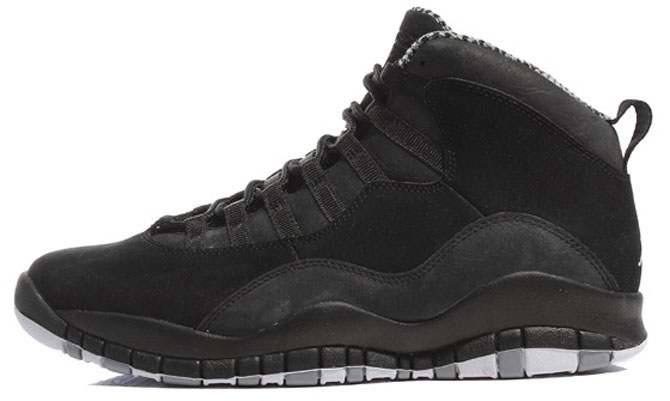 Rank: 7
Shoe: Air Jordan 10 Retro "Stealth"
Year: 2012
Original Price: $160
Current Average Resale Price: $204
A basic black and white Air Jordan 10 might not be the most exciting sneaker in the extensive catalog, but its no-nonsense aesthetic makes it easy to wear on or off the court.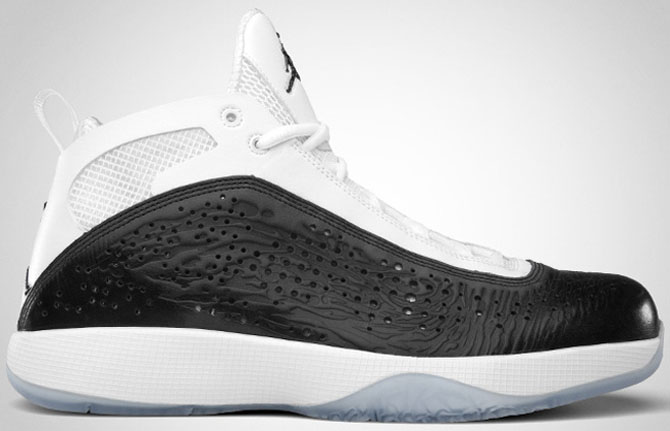 Rank: 6
Shoe: Air Jordan 2011 "White/Black"
Year: 2011
Original Price: $170
Current Average Resale Price: $114
We know. It's not cool in the sneaker community to like any modern Air Jordan model. But the 2011, particularly in its launch category, is one of the few later-day Air Jordans that works both on and off the court.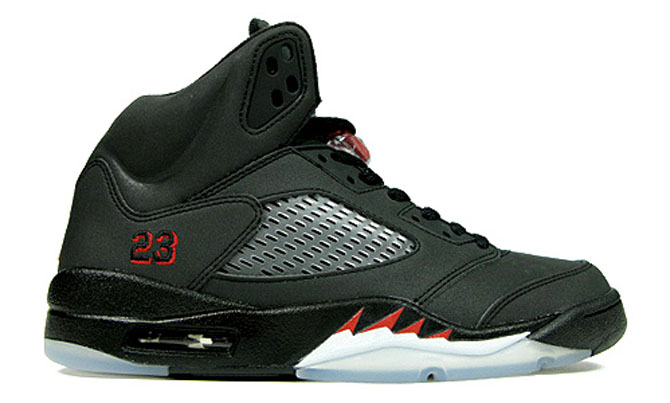 Rank: 5
Shoe: Air Jordan 5 Raging Bull "Black/Varsity Red"
Year: 2009
Original Price: $310 (for pack)
Current Average Resale Price: $308
The Raging Bull pack came with two sneakers, but judging by popularity, fans would have been more than happy with the red suede pair alone. That means there's a lot of single Black/Varsity Red pairs floating around at a much more affordable price than its red counterpart.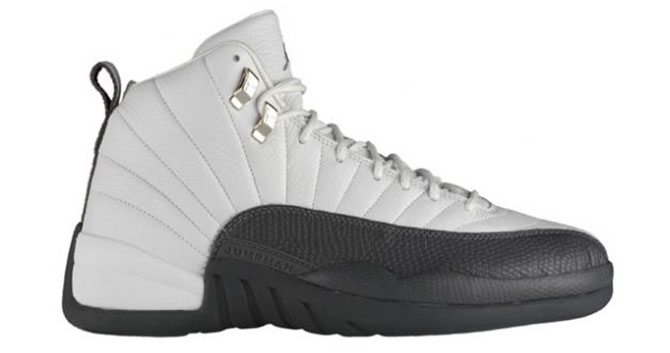 Rank: 4
Shoe: Air Jordan 12 Retro "Flint"
Year: 2003
Original Price: $135
Current Average Resale Price: $296
The Air Jordan 12 is one of those models that has seen very few misses when it comes to new colorways. 2003's Flints weren't limited, weren't a wild colorway, and didn't have any story associated. Sometimes, a wearable retro is all you need.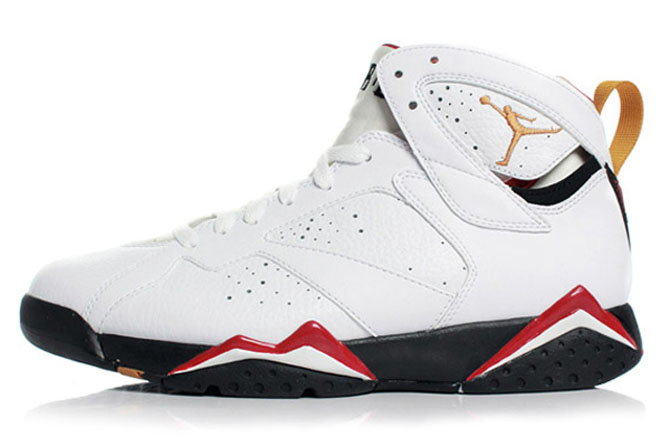 Rank: 3
Shoe: Air Jordan 7 "Cardinal"
Year: 1992, 2007, 2011
Original Price: $135 (1992)
Current Average Resale Price of Most Recent Retro: $203
Collectors show love for pretty much any original colorways, but the Cardinal is one that has constantly been overshadowed by more popular Air Jordan 7s. While the Olympics, Hares, Bordeauxs, and Raptors get most of the love - the Cardinals remain a quiet hit.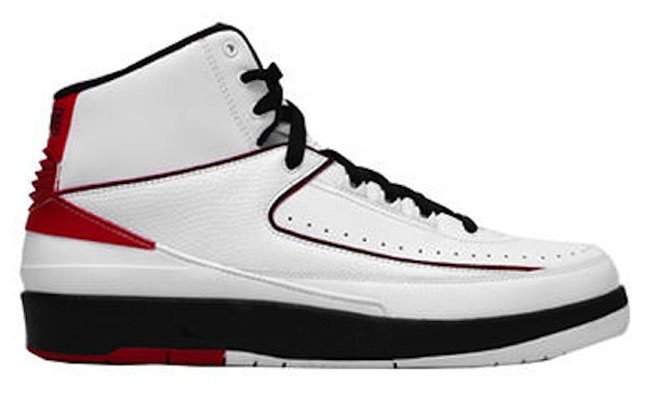 Rank: 2
Shoe: Air Jordan 2 "White / Black / Red"
Year: 1987, 1994, 2004, 2010
Original Price: $100 (1987)
Current Average Resale Price of Most Recent Retro: $277
Few Air Jordans in the history of the line have a history as interesting as the 2, yet it remains one of the most overlooked and underappreciated early models. Not even this original Bulls colorway gets the hype machine going.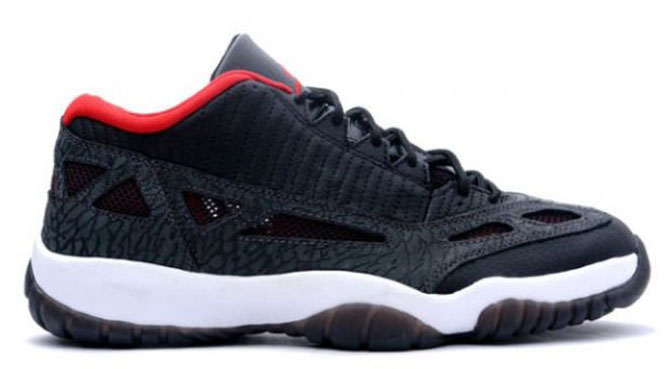 Rank: 1
Shoe: Air Jordan 11 Low IE "Black / Red"
Year: 1996, 2003, 2011
Original Price: $115 (1996)
Current Average Resale Price: $238
The Air Jordan 11 is easily one of the most popular sneakers of all time, but the attention received by its IE offspring pales in comparison. By ditching the patent leather in favor of mesh and elephant print, the Low IE became its own model, worthy of much more praise than it's ever received.