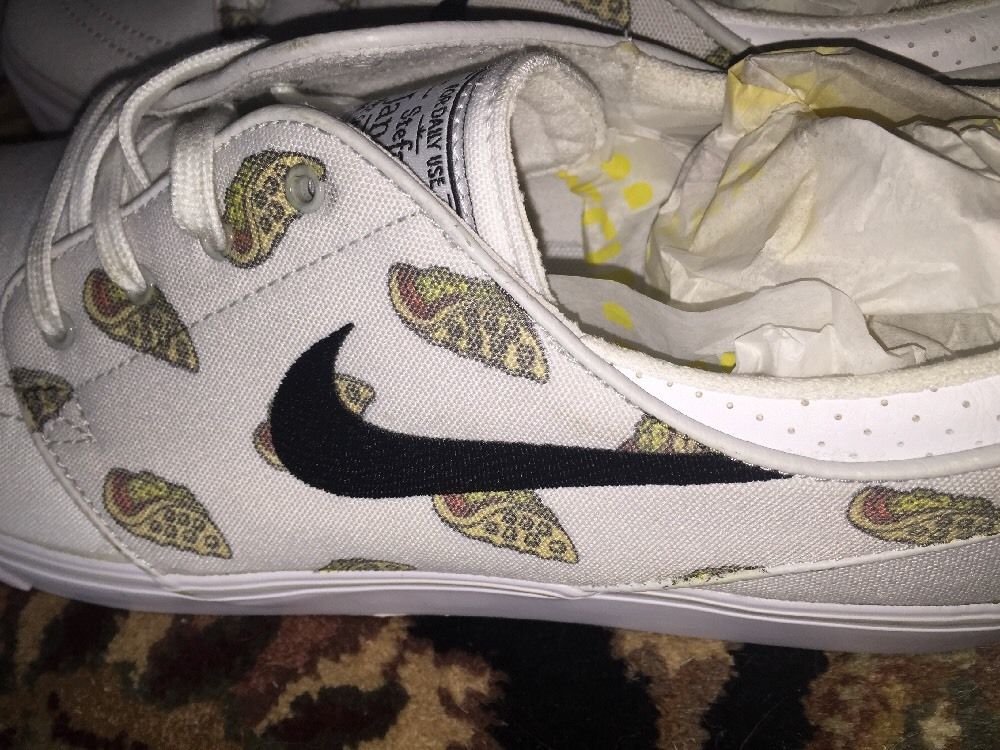 by Brendan Dunne
Yes, Taco Bell created a special edition of the Nike SB Stefan Janoski as a promo item to launch a new flavor of taco.
Ten pairs of the shoes were distributed in a scavenger hunt last year to mark the release of the Spicy Chicken Cool Ranch Doritos Locos tacos, but the fast-food chain never officially showed off the shoes. Why not?
It's likely that the sneaker wasn't an official collaboration with Nike, so Taco Bell could have gotten in trouble for using the item as a promotional tool. Then again, the campaign was ran by an agency called Deutsch LA, so it's possible that any legal troubles would fall on them were Nike to take umbrage with the Taco Bell sneakers.
Unsurprisingly, the pair is fetching a fair amount now. Keep in mind that only ten person were distributed, but some additional ones were seeded to media. This hopeful seller is asking $5,000 for his Taco Bell x Nike SB Janoskis.