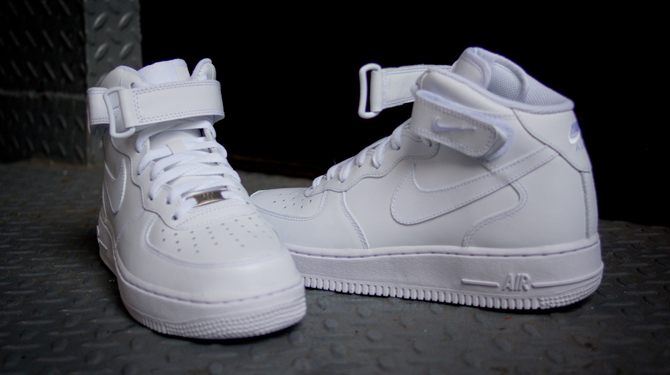 by Brendan Dunne
As stories of sneaker violence pop up on an almost daily basis, it's good to hear that certain community members are fighting back.
WCVB 5 reports that Tuesday, a Brockton, Mass. man witnessed a group of four men, aged 17-20, taunting a young boy saying, "Oh I like those sneakers. They look like my size. Why don't you take them off now."
The witness, who was driving down the street with his window open, yelled at the boy to run home as quick as he could. The witness said that the boy being harassed looked to be between 7 and 11 years old. After the incident, the group of men verbally harassed the witness and even flashed a gun at him.
The four men involved in the crime have been arrested. WCVB 5 doesn't mention the sneakers worn by the child, but they used a picture of the white/white Air Force 1 Mid in their story, so it's possible that was the pair.