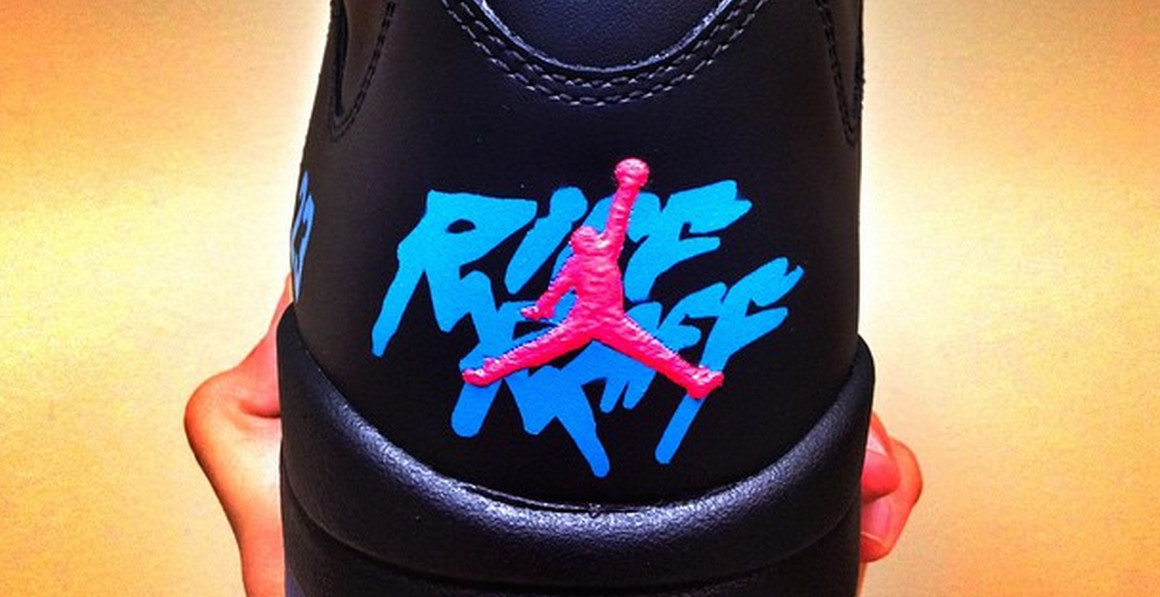 RiFF RAFF, of Tip Toe Wing in My Jawwdinz fame, is getting his own pair of Air Jordans. Well, at least that's what he's claiming.
The rapper took to his Instagram today to give details behind this version of the Jordan 5. In the photo, showing the heel counter of a black AJ5, RiFF RAFF captions with the retail price and release date of the sneaker - which he noted is June 1 for $750 at stores like Champs, Foot Locker, and Footaction.
If that doesn't sound ridiculous enough, there's also other perks attached, the rapper suggested. On his Twitter, he claimed the sneakers, dubbed the "Air Aquaberry," will come with an autographed copy of RiFF RAFF's Peach Panther and Purple Panther albums, as well as VIP access to all of his concerts.
Jordan Brand is yet to confirm the collaboration, so no solid word on whether or not this sneaker will actually make it to store shelves or is just a complete troll.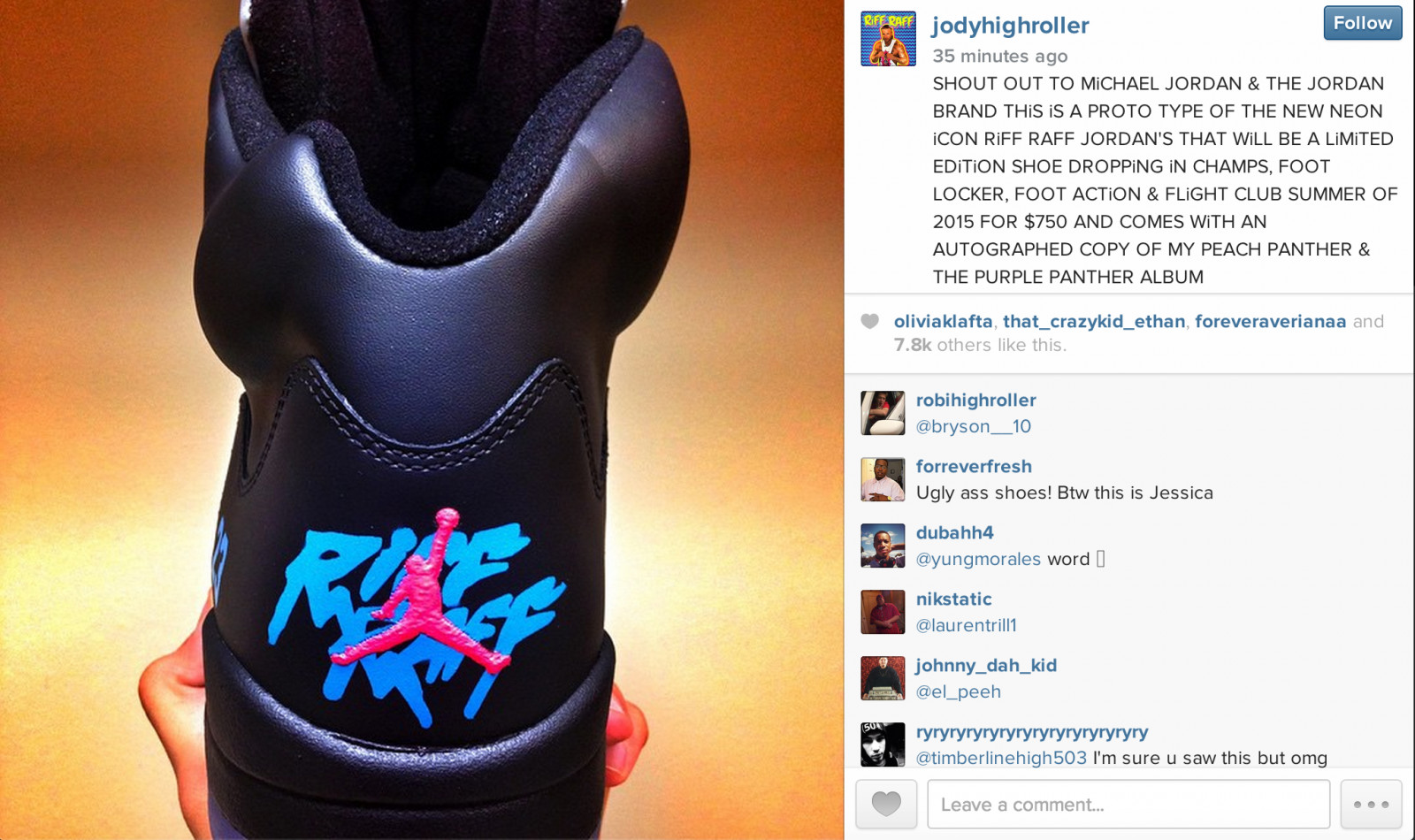 THE AiR AQUABERRY COMES WiTH AN AUTOGRAPED COPY OF THE PEACH PANTHER & PURPLE PANTHER ALBUM AND ViP TO ALL CONCERTS pic.twitter.com/2DNGAEHQTT

— JODY HiGHROLLER (@JODYHiGHROLLER) January 1, 2015
MY NEW "AiR AQUABERRY" JORDAN'S DROP JUNE 1ST iN ALL FOOT LOCKERS, CHAMPS & FOOT ACTiONS LiMiTED EDiTION $750 pic.twitter.com/ltAS8m8cGK

— JODY HiGHROLLER (@JODYHiGHROLLER) January 1, 2015